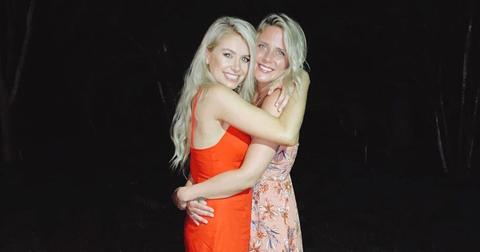 Demi Burnett and Kristian Haggerty's Relationship Status After 'Bachelor in Paradise' Revealed
By Shannon Raphael
There are somehow more relationship ups and downs on each season of Bachelor in Paradise than any TV high school drama that ever existed. Couples get together, break up, make up, and get engaged all within the span of a few weeks, making it hard to keep up if you miss even part of an episode.
Thanks to Reality Steve, we know a lot about this season of Bachelor in Paradise, but what happens beyond Paradise seems to be a mystery.
Demi Burnett and Kristian Haggerty began dating before Bachelor in Paradise started filming. Demi went on the show anyway, and even formed a strong connection with Derek Peth. When Kristian came on the show on the August 20 episode, Demi immediately knew that she wanted to pursue her alone.
Are Demi and Kristian still together? How did they end up on Paradise and have they managed to make something work outside of the show?
Demi and Kristian are Paradise's first same-sex couple.
Before Bachelor in Paradise even premiered, rumors about Demi opening up about her bisexuality on the show were circulating. We heard buzz about a potential girlfriend joining her on the show, and it was eventually revealed that her girlfriend was Kristian. The pair met because Kristian is roommates with Catherine Agro, who was also a contestant alongside Demi on Colton's season of The Bachelor.
Demi's confusion over her growing feelings for Derek and her already-existing feelings for Kristian came to a head during the second week of Paradise. She spoke to Chris Harrison, and he decided to ask Kristian if she had any interest in seeing Demi on the beach. When they reunited, the chemistry was apparent and the two were soon on a fast-track in their relationship.
Demi remained true to her word by giving her all to her relationship with Kristian. The two date exclusively throughout the rest of Paradise, and during the finale episode, they get engaged. This is obviously a huge deal for the franchise, as Kristian and Demi are the first same-sex couple to date and then get engaged on the show. Two other couples get engaged during the finale, but it seems like the central focus might be on Demi and Kristian.
Are Demi and Kristian still together post-Paradise?
All signs are pointing to another Bachelor in Paradise success story with Kristian and Demi. Though there is no official confirmation that the pair is together, members of Bachelor Nation have been leaving comments on each of their Instagram pages that indicate that Demi and Kristian are still going strong.
Kristian's roommate, Catherine Agro, posted an Instagram story video featuring Demi and Kristian with the caption, "obsessed with both of you." She posted another story, writing, "love is love, so happy for my girls." Caitlin Clemmens, who is on this season of Paradise, also posted a story of the couple with the caption, "love the both of you so much. Love is love and you both deserve to be happy."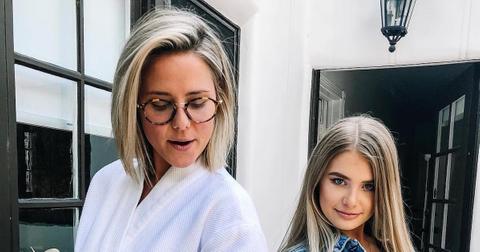 Other Bachelor Nation stars like Onyeka Ehie, Wells Adams, and Katie Morton also took to social media to praise the couple. Demi also posted an Instagram of herself and Kristian after the August 20 episode, and Nick Viall, Chris Randone, Jordan Kimbell, Caelynn Miller Keyes, and Chris Bukowski all wrote their support too. Demi and Kristian have both been posting Instagram photos in the LA area, which doesn't confirm much, since both were based there before the show.
Though we'll have to see Demi and Kristian's relationship play out on Bachelor in Paradise, it seems like the couple is headed toward their reported engagement. Bachelor in Paradise airs on Mondays and Tuesdays at 8 P.M. on ABC.