Charlotte Flair Injury Update: Looks Like the WWE Star Will Be out for a While
Charlotte Flair is no stranger to injury, and it looks like the pro wrestler will now be out longer than expected. More on her injury update inside.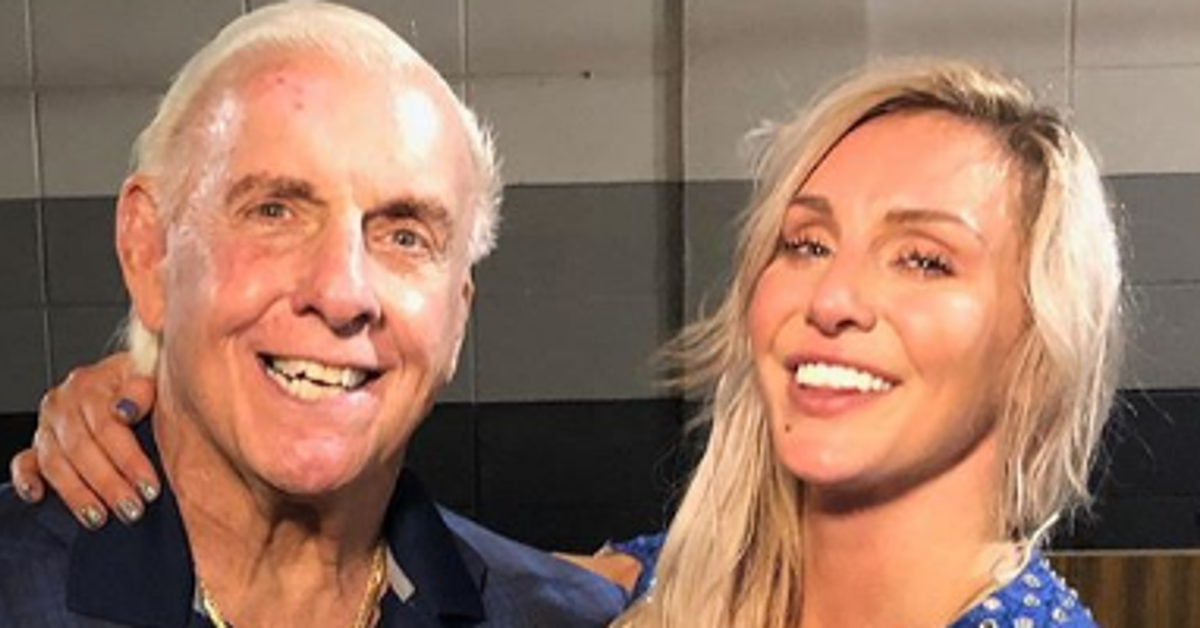 Everyone knows that professional wrestling is a business that's rife with potential for injury. That scene in The Wrestler with Mickey Rourke showing the old-heads sitting around with their battle scars, like a guy who has to pee in a bag attached to his leg? Yeah, that's not hyperbole.
The high-flying acrobatics and slams result in more than just bumps and bruises and it's very rare for someone to go without getting injured for long, just ask Charlotte Flair.
Article continues below advertisement
What's the update with Charlotte Flair's injury?
The 34-year-old Diva is one of the top superstars in the WWE and she certainly lives up to the Flair name when it comes to bombastic, in-ring excellence.
On a SmackDown bout with Carmella in Oberhausen, Germany, Charlotte Flair had some of her teeth knocked out. This occurred a little while after she had sustained a ruptured breast implant during a particularly rough tumble in the ring.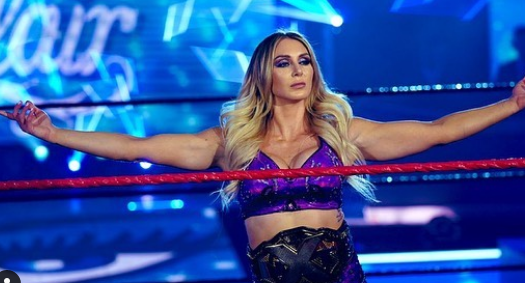 Article continues below advertisement
Her most recent injury, however, is one that's called a "collarbone fracture" according to WWE.com. It's been written in as part of Monday Night RAW's storyline to help cover her absence for the fans.
Before Charlotte's match with Asuka on RAW, she was ambushed by Nia Jax and the two brawled. Charlotte was defeated by Asuka, but Nia wasn't done with her yet. Jax had ambushed Charlotte yet again, and it was believed that her arm was harmed in the onslaught.
According to best-journalist-in-the-pro-wrestling-biz Dave Meltzer, this sets up the potential for a three-way match-up between Asuka, Nia Jax, and Charlotte Flair upon the latter's return from surgery. But the real reason Charlotte's going under the knife is still unknown: all we do know is that it's an elective procedure.
Article continues below advertisement
While there were rumors Charlotte would be healthy and ready to perform by August's SummerSlam event, it doesn't look like that's going to happen. TalkSport reports that the Diva's return could be postponed until King of the Ring 2021.
Article continues below advertisement
Charlotte Flair may be welcomed back in the WWE, but Velveteen Dream isn't.
Missing out on televised, pro-wrestling action is one thing if you're injured and need to heal up, but it's another thing entirely if you're embroiled in a scandal, which is exactly what's happening with Patrick Clark Jr., aka "Velveteen Dream."
Fightful's Sean Sapp, and the Mat Men Pro Wrestling Podcast have both gone on Twitter to say that Dream's days could be numbered in the WWE.
Article continues below advertisement
While some folks are saying that his release isn't directly related to the allegations being raised against him, there have been several folks coming out and posting screenshots of their online conversations with Dream and accusing the pro-wrestler of predatory behavior, and of attempting to groom young women.
Article continues below advertisement
Charlotte Flair and the Velveteen Dream both returned to WWE's NXT programming around the same time at one point, but while it looks like the former will be welcomed back with open arms, it's highly unlikely the same can be said for the Prince-inspired pro-wrestler.