Defensive End Chase Young Is a Top NFL Draft Prospect
Chase Young is a top draft pick for the NFL. He was a defensive end for the Ohio State Buckeyes, and he's expected to go quickly in the draft.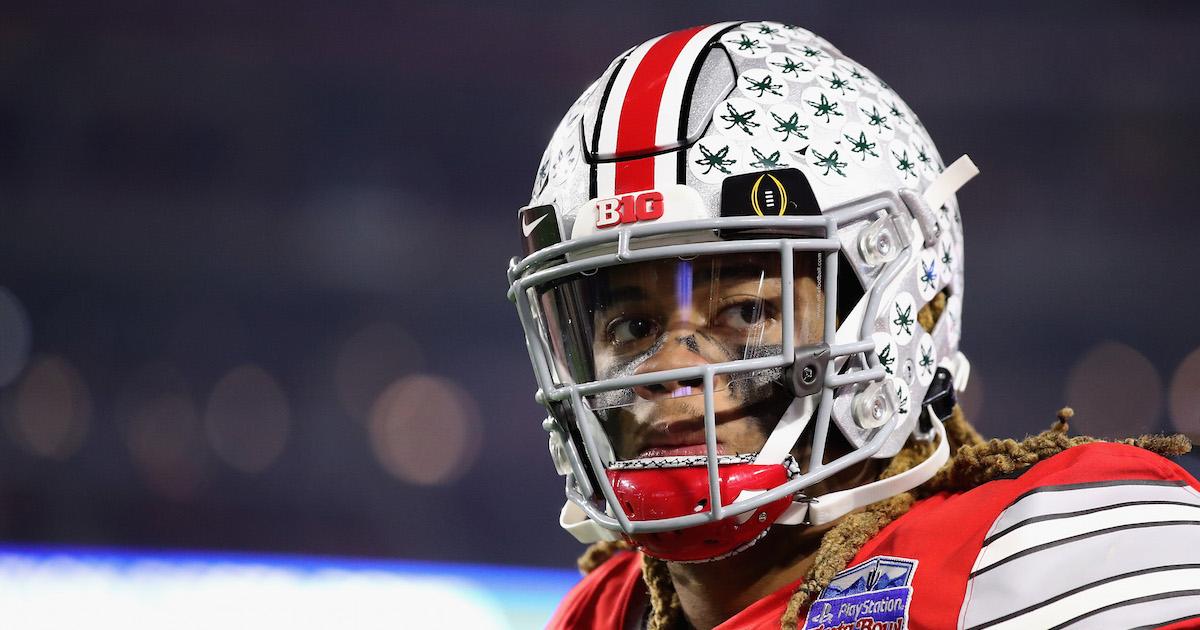 The 2020 NFL Draft looks quite different from years prior because it is occurring remotely, through video calls, because of the ongoing coronavirus pandemic. But, the stakes are still just as high, as top teams will be made, and former collegiate players will learn if their football dreams can continue.
Article continues below advertisement
Though hundreds of players enter the draft and anxiously await to learn if their names will be called for a spot on a team, there are a few immensely talented players who know with almost certainty that they will be drafted in the first round.
One of these top prospects is defensive end Chase Young, who was a player for the Ohio State Buckeyes from 2017 to 2019.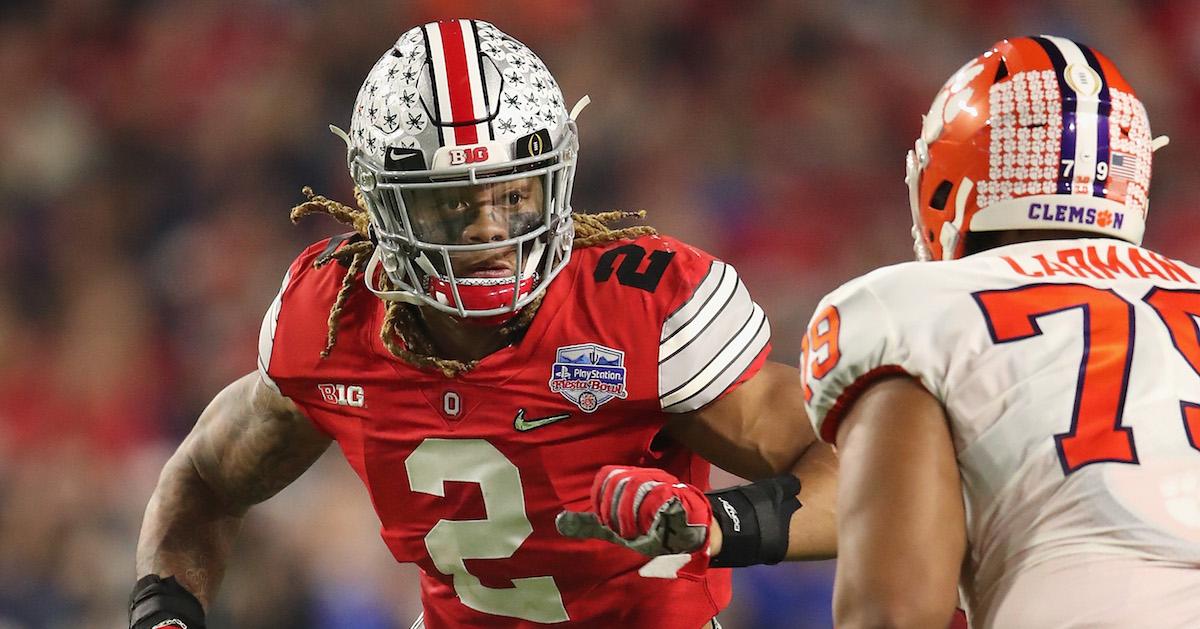 Article continues below advertisement
He gave up his college eligibility at the end of the 2019 season in order to become part of the draft, and it's expected that he will be taken as the second overall pick. Aside from LSU alum and quarterback Joe Burrow, Chase is at the top of the list for the draft.
Who is Chase Young, the NFL prospect? Find out more about his life and playing career below.
Who is Chase Young from the NFL draft?
The Maryland native was born to parents Greg and Carla Young in April of 1999. Athletic ability runs in the family, as his father played basketball at Bowie State University. His younger sister, Weslie, played college basketball at North Carolina Wesleyan as well.
While Chase was enrolled at Ohio State University, he majored in criminology, which was inspired by his dad's job as a police deputy.
Article continues below advertisement
Chase attended the private Catholic high school St. Vincent Pallotti High School in Laurel, Md., beginning in 2013. Initially, he was the quarterback and then the outside linebacker, for the school's football team. By the end of his freshman season, he had switched to play defensive tackle, which is the position he stayed in throughout the rest of his development.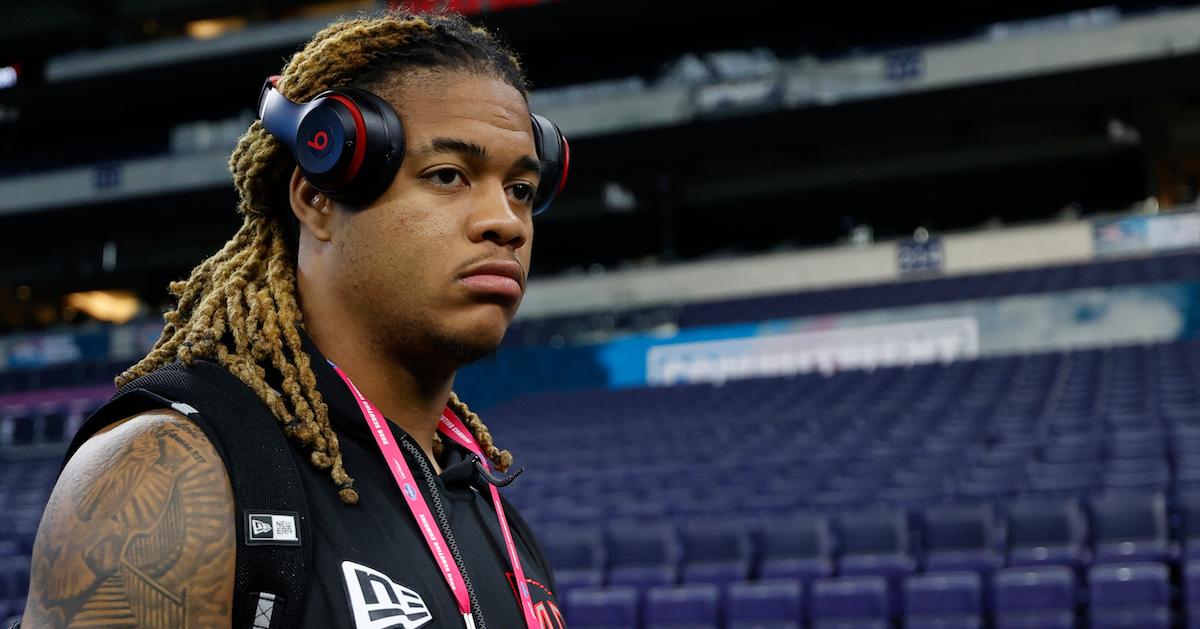 Article continues below advertisement
While at St. Vincent Pallotti, he was also an active member of the band. He played the saxophone, violin, and the piano, and he also sang in the choir.
In 2015, he transferred to DeMatha Catholic High School, an all-boys school, because it was in a better football conference. In the summer going in to his senior year, he attended The Opening, which is a college football recruiting camp.
In his senior year in 2016, he helped the DeMatha team win the Maryland state championship. He also received more than 40 offers from various schools to play football in college, and his final decision was between Ohio State, the University of Alabama, and the University of Maryland. Because he was personally recruited by defensive line coach Larry Johnson for the Buckeyes, he decided to attend OSU.
Article continues below advertisement
In the summer following his senior year, Chase was given a spot on the East team for the All-American Bowl.
He also played on the basketball team for each of the high schools he attended.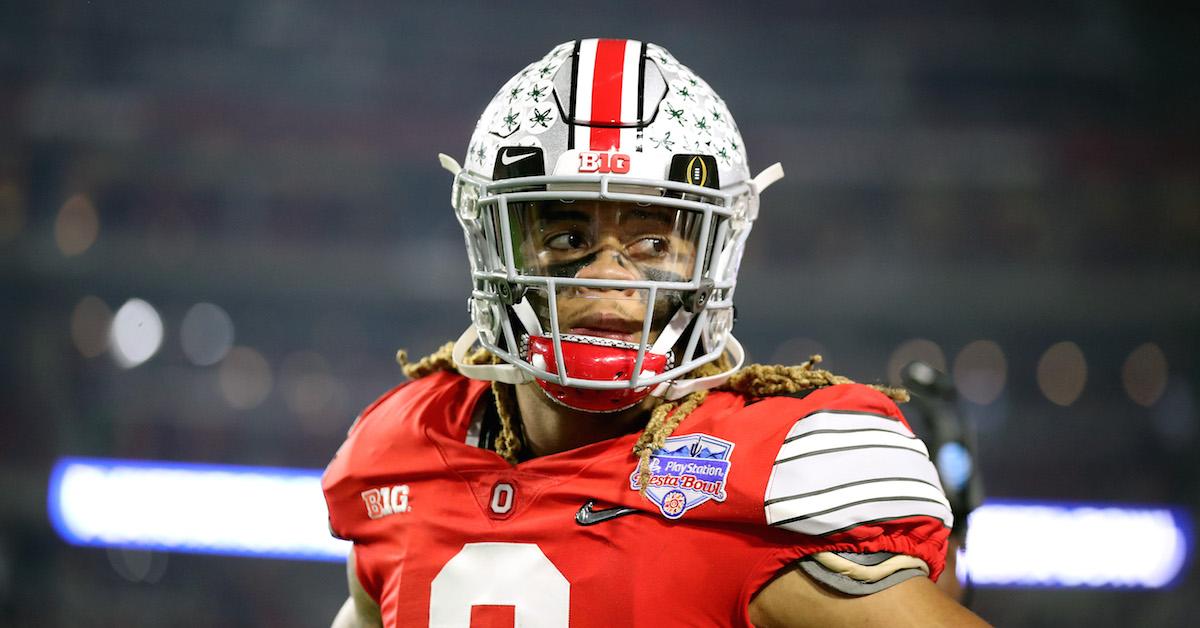 Article continues below advertisement
Chase Young broke records during his time at Ohio State University.
In his freshman year at Ohio State, Chase was a reserve player, while teammate Nick Bosa dominated as a starting defensive tackle. When Nick was injured during Chase's sophomore year, he began to see more playing time. During his sophomore season, he suffered from two sprained ankle injuries, but he continued to play.
During his junior year, in a game against Wisconsin, he tied the Ohio State record of four for the most sacks in a single game. He also tied the record for tackles for loss, which was five.
He faced a small hiccup during that season when he accepted a loan to help his girlfriend see him play in the 2019 Rose Bowl. Chase was suspended for two games, but he still managed to break the single season record for sacks at Ohio State.
Article continues below advertisement
In 2019, he was nominated for the Heisman Trophy against fellow top NFL Draft pick Joe Burrow (who won). Chase was the ninth ever defensive player to be given a nomination, and he came in fourth place.
Following the 2019 football season, he declared for the 2020 NFL Draft. Though he is considered to be the #1 prospect, it is expected that the Cincinnati Bengals (the team with the first overall pick) will select Joe Burrow because they are in need of a quarterback.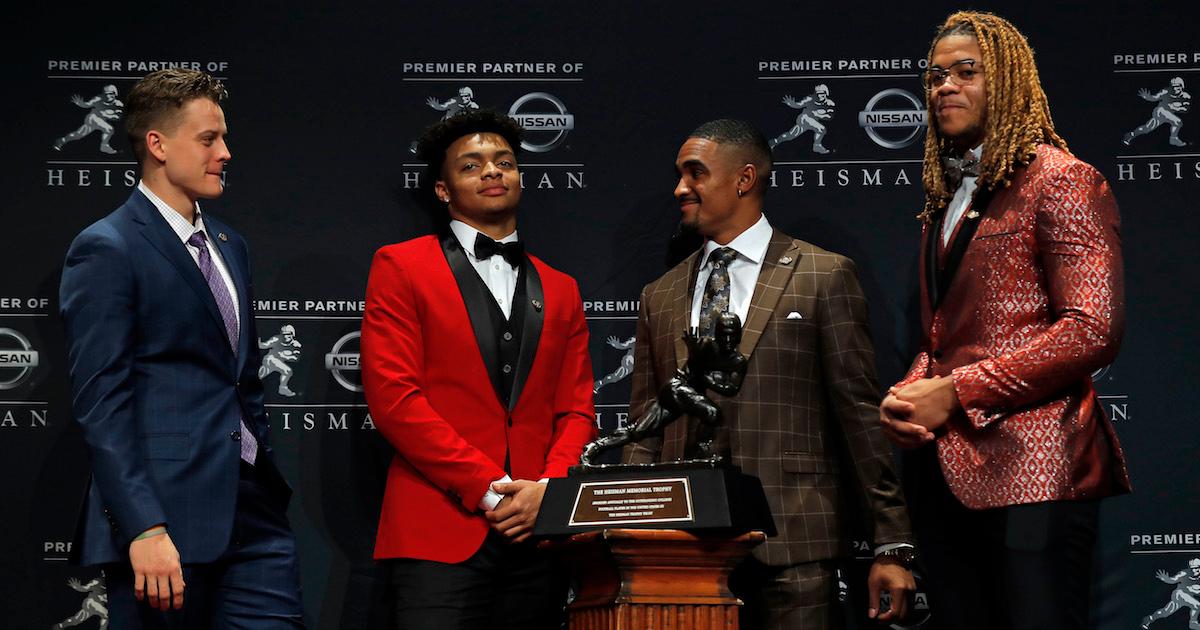 Only 58 players were invited to join the 2020 NFL Draft via video call, and Chase is one of them.
While the 21-year-old is about to fulfill his NFL dreams, he's certainly not at a loss for confidence. In an Instagram live with ESPN's Maria Taylor, Chase said that he believed he was the best player in the 2020 draft.
"Yes, definitely," he said about being #1. "I know I'm the best, definitely."
The 2020 NFL Draft begins on April 23 at 8 p.m. on ESPN, ABC, and the NFL Network.