Were Donna Martin and David Silver a Couple in Real Life? The '90210' Gossip
Did Tori Spelling date Brian Austin Green? Their characters had an on-and-off relationship for 10 years, but the actors also were rumored to have dated.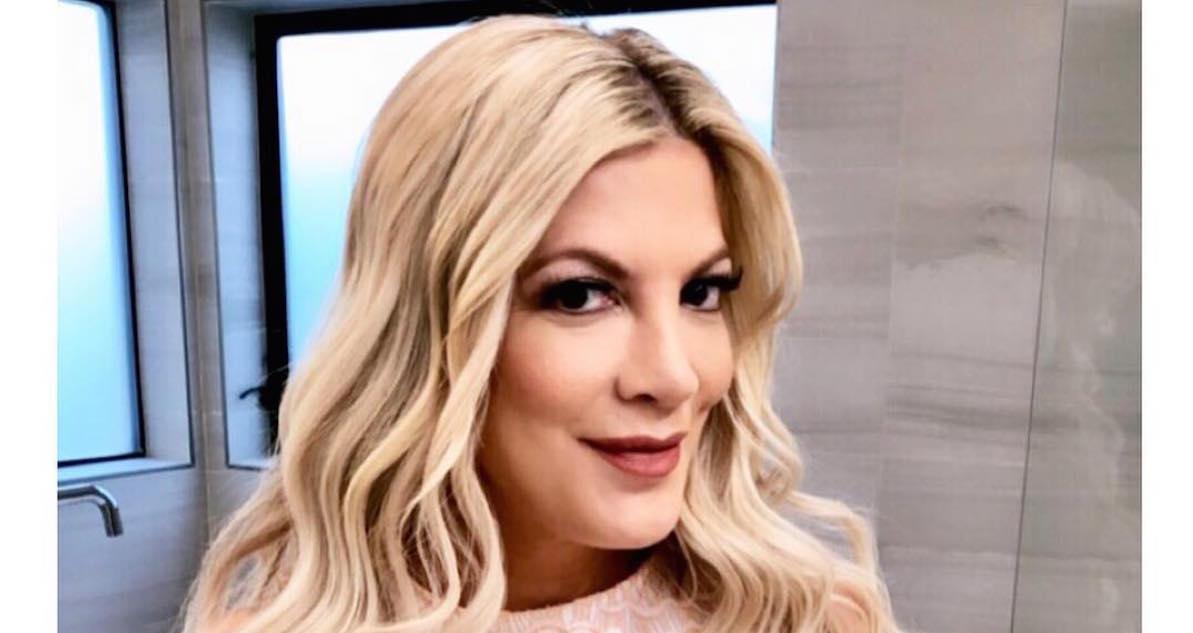 Since it was announced that Beverly Hills 90210 was getting a reboot, old rumors about the former "students" at West Beverly High have been reignited.
Though the actors on the show have all married since the first run of the show ended in 2000, the reboot means that former flames are coming back together and resolved feuds might be restarted.
Article continues below advertisement
When Donna Martin (Tori Spelling) and David Silver (Brian Austin Green) first got together during the show's second season, fans hoped that there might have been some off-screen chemistry too.
Their on-and-off relationship was one of the most compelling parts of the show, but was there any real relationship happening? Did Tori Spelling date Brian Austin Green?
So... did Tori Spelling date Brian Austin Green IRL? 
Though Tori is now married to Dean McDermott (who she shares five children with) and Brian Austin Green has three kids with Megan Fox, the two did have a more-than-professional relationship before either was married.
Article continues below advertisement
Tori admitted that going through the relationship firsts with Brian on-screen did cause her to develop feelings for him off-screen. Tori took a lie detector test in a 2015 episode of Celebrity Lie Detector, and she admitted to a lot.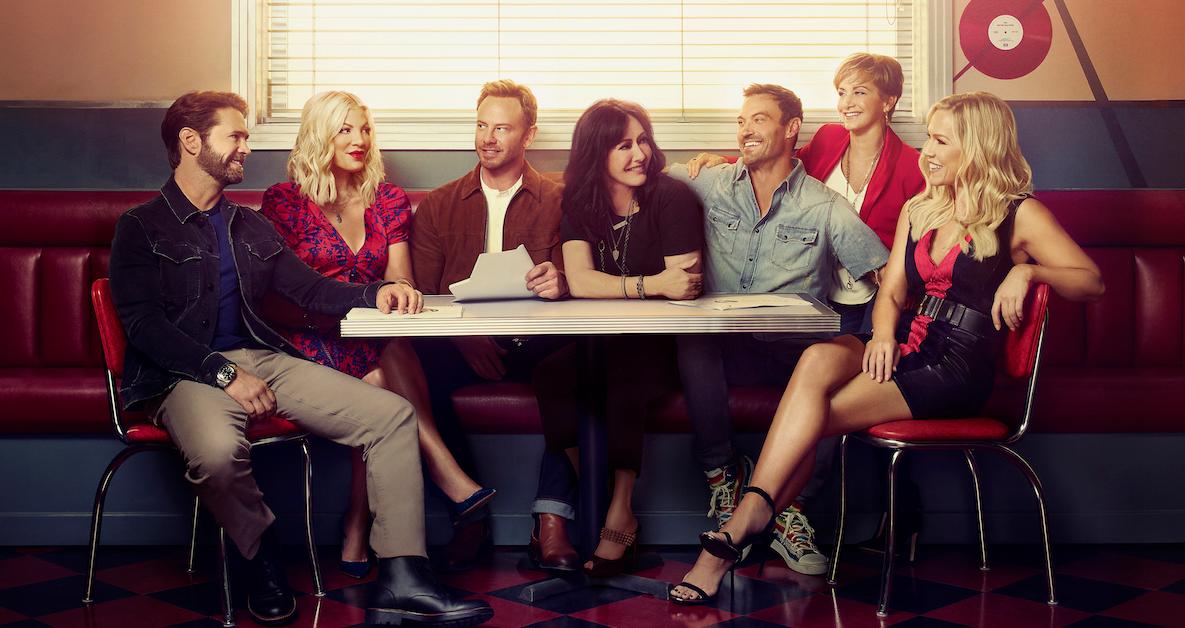 Article continues below advertisement
When asked if she had hooked up with any of her Beverly Hills 90210 co-stars, Tori nodded and said that her relationship with Brian Austin Green was more than just physical. She told host Louise Roe that because her and Brian were the youngest actors on the show, they were going through the same stages together.
Tori claimed that Brian used to tease her about having peach fuzz, and that she eventually wanted him to notice her, especially when there were a ton of extras on set.
Tori said that Brian always made her feel comfortable on set, especially during scenes when Tori would felt exposed or vulnerable. Sweetly, Tori also said that when the pair filmed their wedding scene in the show's series finale, they both cried genuine tears.
She also later said that the two wrote their own vows to one another, which convinced Tori that she was really in love with Brian. But, the two never actually dated, and they clearly have moved on in the years since.
Article continues below advertisement
Brian's not the only cast member that Tori had her eye on.
Tori has confessed to a ton of 90210 secrets in the years since the show went off the air, many of which have gotten her co-stars a bit angry. She admitted to sleeping with co-star Jason Priestley (who plays Brandon Walsh) after the show's first season, and that the two even tried out dating.
She noted it was a "summer fling." Jason wasn't too happy to have his old relationship drama spoken about years later, so he called Tori out on Twitter.
Article continues below advertisement
While Jason never denied the rumors, he did wonder why Tori was speaking about it decades after it happened. He also alleged that Tori sold his wedding invitation during a yard sale for $5, which Tori vehemently denies.
Hopefully the co-stars have moved past the drama, as they are now clearly spending a lot of time together.
See Tori, Brian, Jason, and their other co-stars in the Beverly Hills 90210 reboot, which airs on Wednesdays at 9 p.m. on Fox.