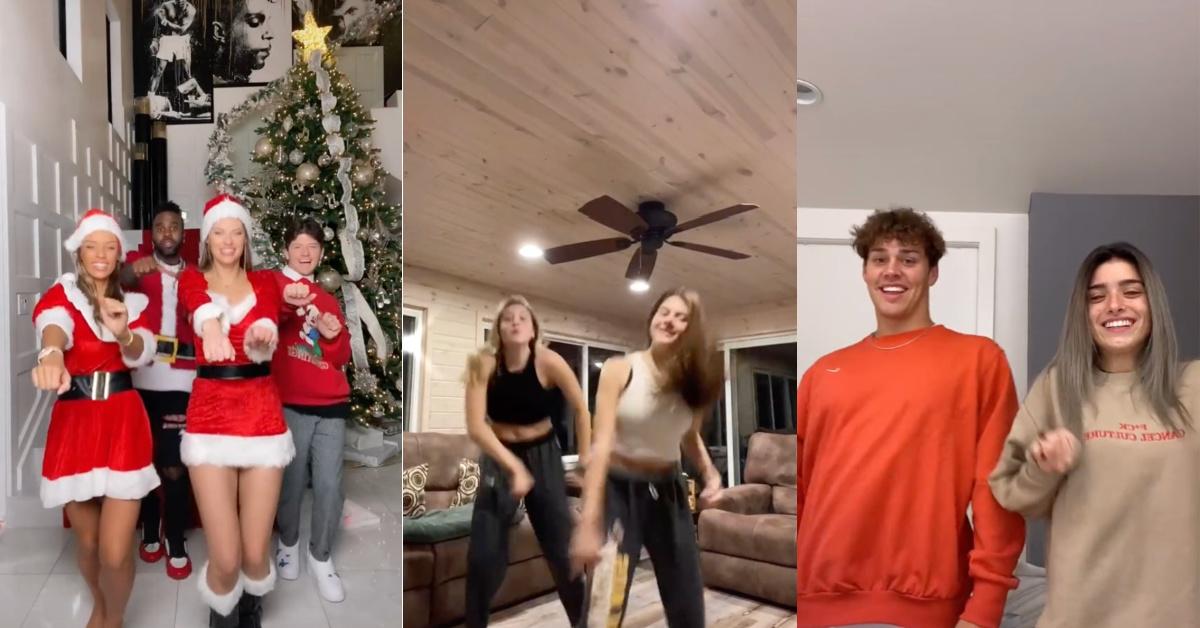 TikTok's "Here Comes Santa Claus" Challenge Features the Newest Viral Dance!
By Abi Travis

Dec. 8 2020, Published 5:13 p.m. ET
The holidays are approaching and people are still cooped up in their homes, which means a whole new slew of holiday-themed TikTok challenges are basically inevitable. The latest one that has swept through the popular video-sharing app is the "Here Comes Santa Claus" Challenge (although it's really more of a dance than a challenge if we're being honest).
Article continues below advertisement
Chances are you've seen plenty of people performing the "Here Comes Santa Claus" dance at this point (it first started making the rounds in early November), but you may not know that there's a little bit of controversy surrounding it! Luckily for you, we've got the whole scoop. Here's what you need to know.
Article continues below advertisement
What's the "Here Comes Santa Claus" Challenge on TikTok?
As we said, this TikTok "challenge" is really just more of a dance (although people do sometimes challenge other TikTok users to complete specific dances with the #dc tag!). The choreography is linked to a specific version of the popular Christmas tune "Here Comes Santa Claus" which you might recognize from Pitch Perfect 2. 
For best results, you'll want at least two people doing the choreography in the video. In fact, the very first version of the dance appears to have been uploaded by TikTok user @karawardddd and features Kara along with her best friend, @laneyysgrig:
Article continues below advertisement
After Kara and Laney uploaded their fun dance to TikTok, it quickly started gaining steam (as of this writing, the original video has more than 5 million views!). Before long, several of the app's most popular users had uploaded their own renditions, including Colleen Ballinger, Tony Lopez, Tayler Holder, and (drumroll, please) Dixie D'Amelio.
Article continues below advertisement
At first, though, it seems like people were failing to credit Kara and Laney for coming up with the dance choreography. Since they uploaded the audio of the song, they changed the title of the TikTok sound to "this is our dance give credit lol." And then some people were apparently only crediting Laney in their captions, which bummed Kara out.
Article continues below advertisement
If you weren't already aware, giving credit for dances is a big part of TikTok etiquette. It's customary to tag the dance's creator in the caption of a video, usually with a simple "DC," which stands for "dance credit" (and which is slightly different from the "dc" tag — confusing, we know!). Now, the comment sections on many of Kara and Laney's recent videos have been flooded with people dragging other TikTokers for "not giving credit." Drama!
At the end of the day, the "Here Comes Santa Claus" dance is yet another super fun way to spend some time on the TikTok app. And if you're going to participate in the trend, it's probably in your best interest to tag the dance's creators just as you would for other dances on the app.