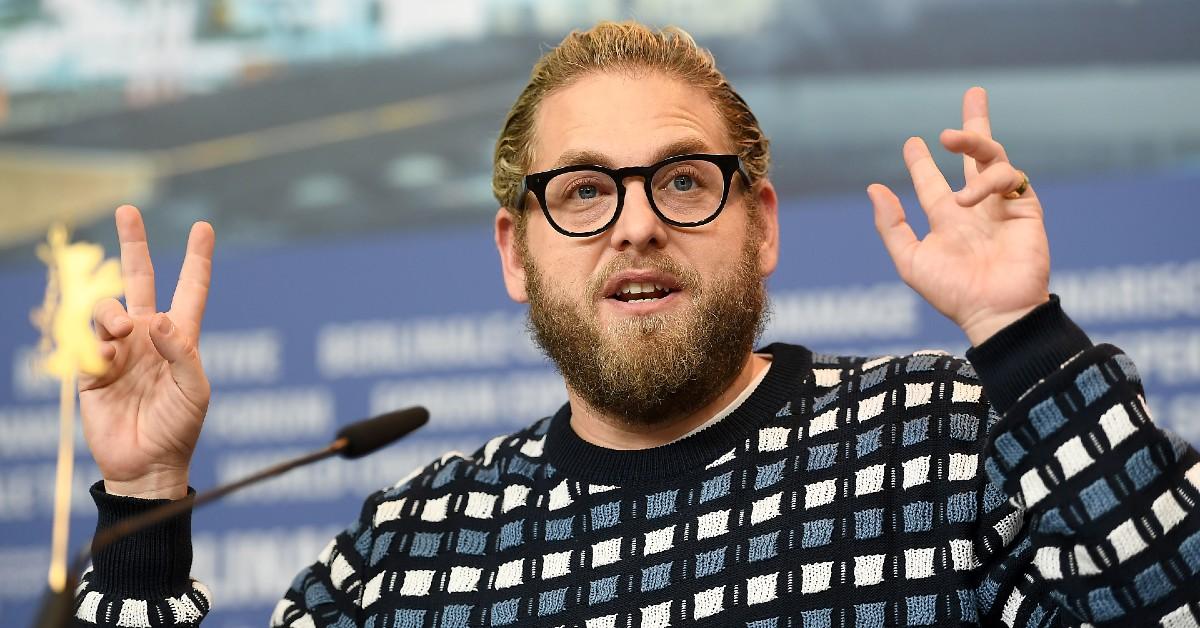 Jonah Hill Pleads With the Internet to Stop Commenting on His Body Completely — "Good or Bad"
Friends, Jonah Hill is tired. The Oscar-nominated actor, writer, and director is mentally exhausted by the media and the public's obsession with his body, which is frequently pointed out to be ever-changing. Everyone's bodies evolve throughout different eras of life, but when you're as famous as the Superbad star, the scrutiny is only amplified.
Article continues below advertisement
A viral 2017 tweet surrounding Jonah's fluctuating size, which has since been deleted, read, "I'm convinced there are multiple clones of Jonah Hill in all shapes and sizes, all roaming the world at one time." Perhaps it was funny, even lighthearted, at the time, but when it comes down to it, Jonah has been hurt by any and all comments regarding his body and weight. The Mid90s director has had enough, and he finally addressed his feelings on the issue via Instagram.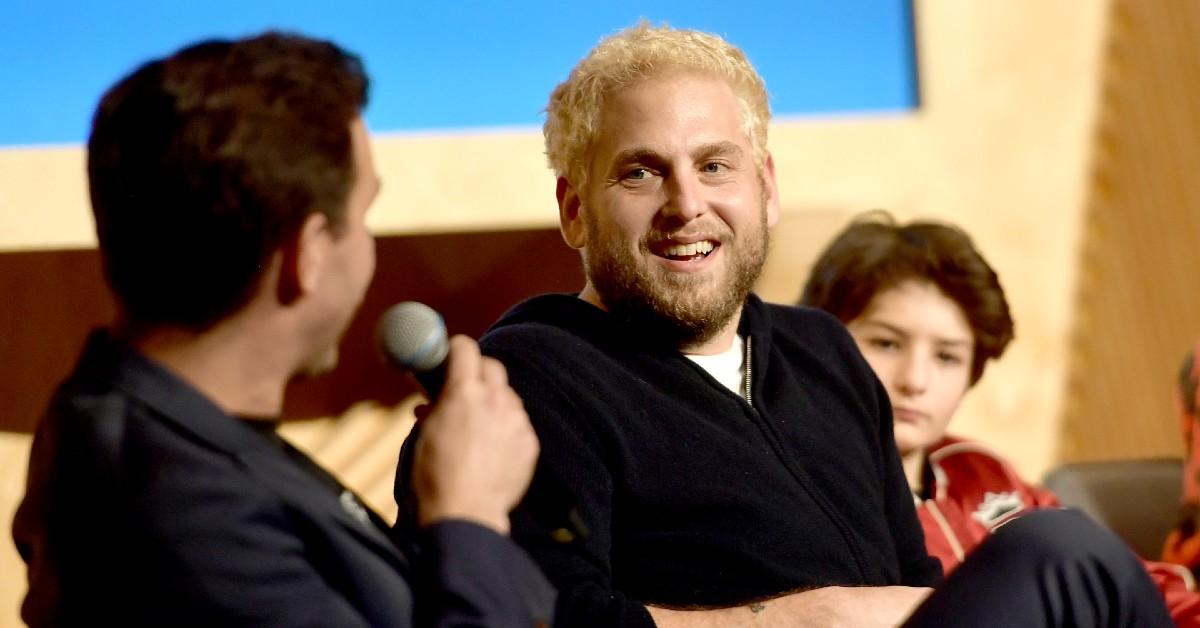 Article continues below advertisement
Roles in beloved comedies like 2005's The 40-Year-Old Virgin and 2007's Superbad, which saw him as the penis-drawing protagonist, shot Jonah Hill into superstardom. Without being crude, Jonah was obviously a bit heavier back then, and when you're a heavier-set actor, the entertainment industry often typecasts you as "the funny friend."
This constantly happens with women too, like Melissa McCarthy in 2011's Bridesmaids, for instance. Jonah has played a slew of those roles.
We will point out that Jonah's character of Seth is implied to "get the girl," aka Jules, played by Emma Stone, at the end of Superbad, so that's a win. But of course, typecasting is often harmful and devaluing.
Considering Jonah's career has blossomed over the years, he's mostly escaped the "funny friend" trope.
Article continues below advertisement
Interviewers and publications have constantly pointed out Jonah Hill's fluctuating weight.
Throughout his successful career, headlines have focused on his size as much as they've focused on his genius comedic work. In fact, in 2014, an interviewer couldn't help but touch on Jonah's recent significant weight loss.
"But are you still considered the fat guy when you go to a party or anything?" he bluntly asked. Almost immediately, you can see Jonah wince.
Article continues below advertisement
"Are you the fat guy in Hollywood still? Or does everybody look at you and they're like, 'Oh wow, this is great! Now you're healthy?'" Massive cringe. Considering The Wolf of Wall Street star can hold his own, he snapped back, saying, "Do you have any other questions that are smart?" Go, Jonah!
Article continues below advertisement
Nonsense such as this went on for years. While this reporter was clearly acting unprofessionally, many publications intended to praise Jonah's weight loss, unaware that this kind of coverage was received poorly by the actor.
In 2017, Men's Journal released an article titled "Jonah Hill's Body Transformation: See the Actor's Lean, Athletic Build," while Us Weekly published a similar one in 2021 titled "Jonah Hill Shows off Dramatic Weight Loss: See the Before and After Pictures."
Article continues below advertisement
In 2018, Jonah got candid about his long-held body image and self-esteem issues. "I think everybody has a version of themselves ― I call it a snapshot ― at some point in life. ... [You're] trying to hide from the world. Even if you get success or grow up or become good-looking or whatever ... you kind of carry some part of that with you," he told Ellen DeGeneres.
"For me, it's definitely being like this 14-year-old kid, being overweight, wanting to fit in with these skaters and hip-hop kids, and just feeling lonely and maybe not understanding my own worth."
Article continues below advertisement
Well, on Oct. 13, 2021, Jonah posted a polite, meaningful message on Instagram regarding his feelings on the ongoing matter. "I know you mean well, but I kindly ask that you not comment on my body. Good or bad, I want to politely let you know it's not helpful and doesn't feel good. Much respect," he wrote.
The honest sentiment received much praise from fans and celebrities alike and prompted others to relay their feelings on the subject as well.
Article continues below advertisement
When it comes down to it, the state of your body is your own business, and no matter your level or non-level of fame, it should never be up for public discussion or discourse. Jonah Hill is our body neutrality king!