'Morbius' Offers Two of the Most Random Post-Credits Scenes Ever (SPOILERS)
Sony is finally releasing its 'Morbius' solo film, and fans are curious whether there are any post-credits scenes worth sticking around to see.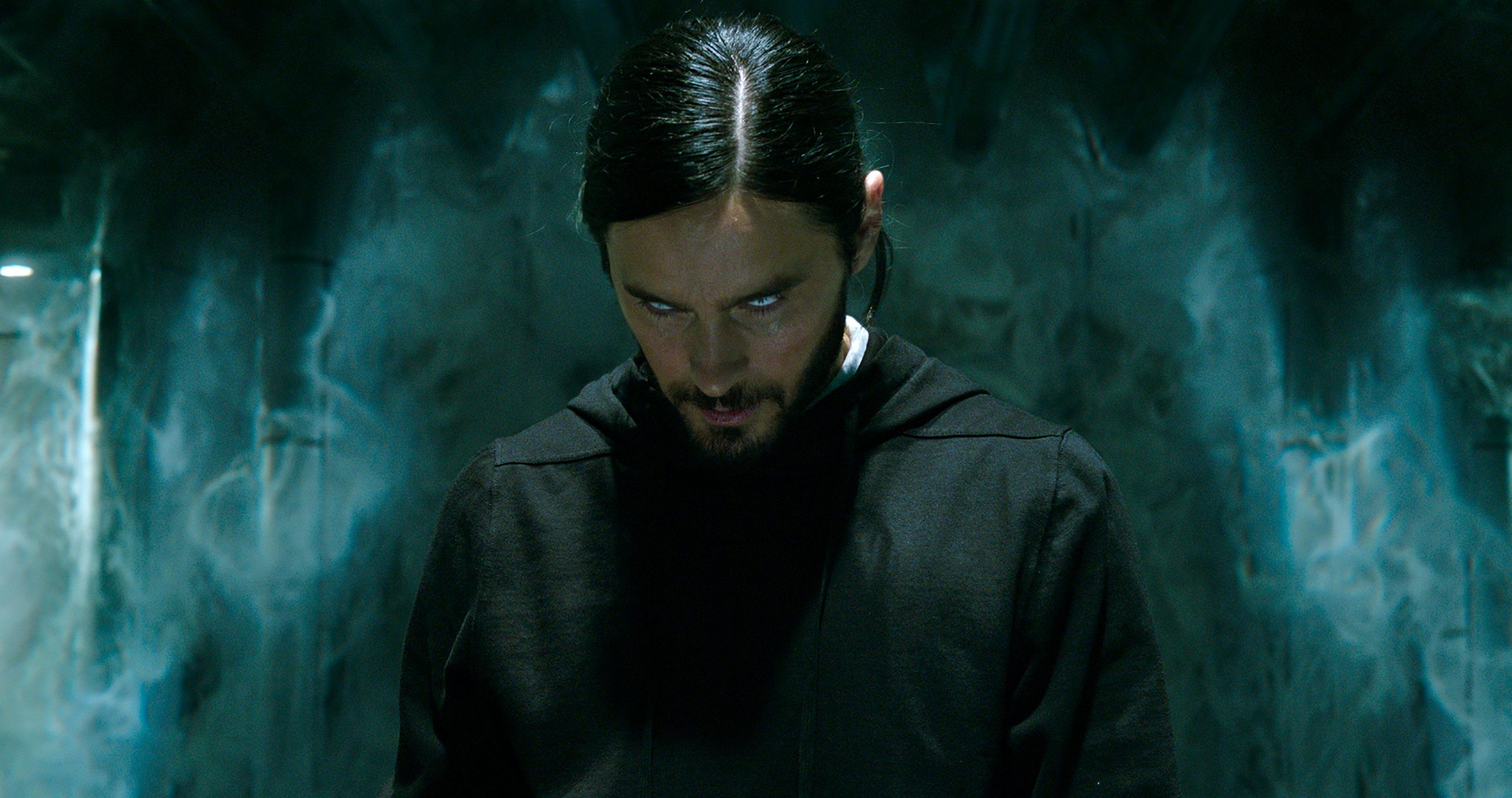 Spoiler alert: This article contains spoilers for Morbius.
After several unnecessary delays, Sony is officially dumping its superhero film, Morbius, into movie theaters nationwide. Based on the already established critical reception, it's clear that the Jared Leto-led flick is a total dud; not only does the script read as outdated, but it's a "total embarrassment to the legacy of Marvel Comics," according to the UK Daily Express.
Article continues below advertisement
Now, one may assume that the film couldn't get any worse, right? Well, when it comes to Morbius, it can – and it does. Following the nearly two-hour origin story, Sony offers viewers two brief post-credits scenes that provide hints regarding the future of Sony's Spider-Man Universe. Unfortunately, they are the worst post-credits scenes ever seen, with many stating Sony "saved the worst for last."
Yikes! What's so bad about the Morbius post-credits scenes? Keep reading to find out.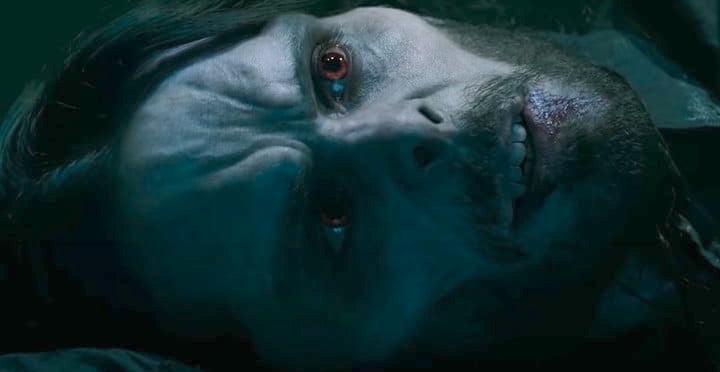 Article continues below advertisement
Here's everything we know about the 'Morbius' post-credits scenes.
Although few of us have actually seen these so-called "awful" post-credits scenes, leaks flooded social media a few days before the "Living Vampire" made his live-action debut. In the "Marvel Studios Spoilers" subreddit, Redditor nsanespyro translated a YouTube video from French creator landri, who saw a screening of Morbius and described the two post-credits scenes in detail.
According to the leak, the first post-credits scene features the purple rift in the sky that we all saw at the end of Spider-Man: No Way Home, "indicating that the multiversal villains are being sent back to their respective universes."
Somehow, Adrian Toomes (Michael Keaton), aka the Vulture, ends up in a prison cell in the Morbius universe instead of his original one in the MCU. And, since there are no records of Vulture committing any crimes, he's released from prison.
Article continues below advertisement
If you thought the first post-credits scene makes little to no sense whatsoever, wait until you hear about its successor. In the second post-credits scene, fans see Michael Morbius driving through the desert when he suddenly hears a noise and sees something in the distance, prompting him to get out of his car and investigate.
Article continues below advertisement
Oh, what an even more illogical surprise — it's Vulture in his MCU suit! The Spider-Man: Homecoming villain approaches Morbius and informs him about his desire to "get revenge on Spider-Man," asking the antihero if he would like to team up to take down the web-slinging vigilante. Obviously, Morbius agrees, and the pair casually become the first members of a potential Sinister Six.
Article continues below advertisement
Of course, this has caused massive bouts of confusion within the Marvel fanbase — how did Vulture switch universes? Wait, how did he even get his original suit? It's clear that Vulture didn't bring it over with him, so did he have to remake it? Plus, Morbius doesn't even know Spider-Man, so why the heck did he agree to fight him? Honestly, who knows.
What makes matters worse is that ahead of the film's release, director Daniel Espinosa gave spoiler-ish answers in his interview with Cinema Blend — well, even he knows that this movie isn't going to be a success.
Morbius hits theaters on April 1, 2022.