Is Target Getting Rid of Its "Shop With a Cop" Program?
Was Target's "Shop With a Cop" program canceled amid the Black Lives Matter protests? The alleged decision isn't sitting well with some customers.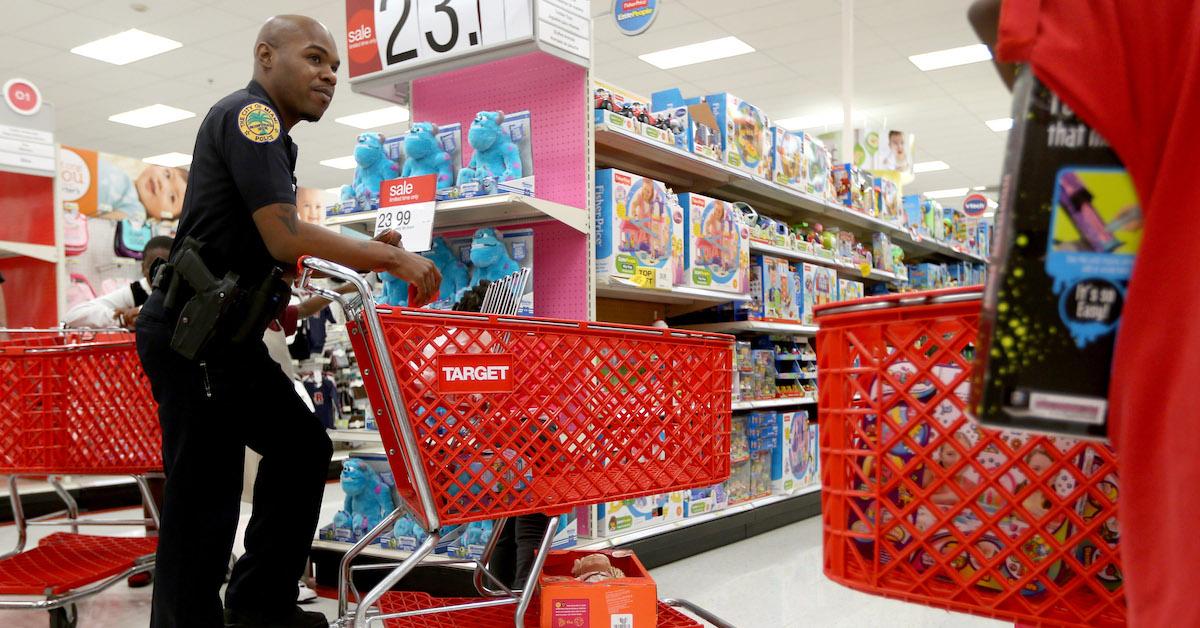 Amid the ongoing Black Lives Matter protests taking place across the country, schools, major retailers, and even television networks are reevaluating their affiliations with law enforcement, including Target, which is rumored to be making significant changes to its community outreach initiatives as a result.
The corporation has reportedly canceled its annual "Shop With a Cop" program, which sees local police officers pair up with underprivileged elementary school students in their area for holiday shopping excursions. Unsurprisingly, the event's alleged dissolution is not sitting well with some customers on Twitter.
Article continues below advertisement
Was Target's "Shop With a Cop" program canceled?
Despite dozens of queries on social media, the company has yet to respond to comments about the reputed demise of "Shop With a Cop." In fact, Target's silence on the matter appears to be ruffling even more feathers, with some disgruntled patrons calling for a nationwide boycott of the store.
"[Target] since you have [stupidly] decided not to be involved with charities related to Law enforcement, you have lost my business for life. Shop with a cop helps disadvantaged children during the holidays. Your corporate office is run by morons," one angry Twitter user wrote.
Article continues below advertisement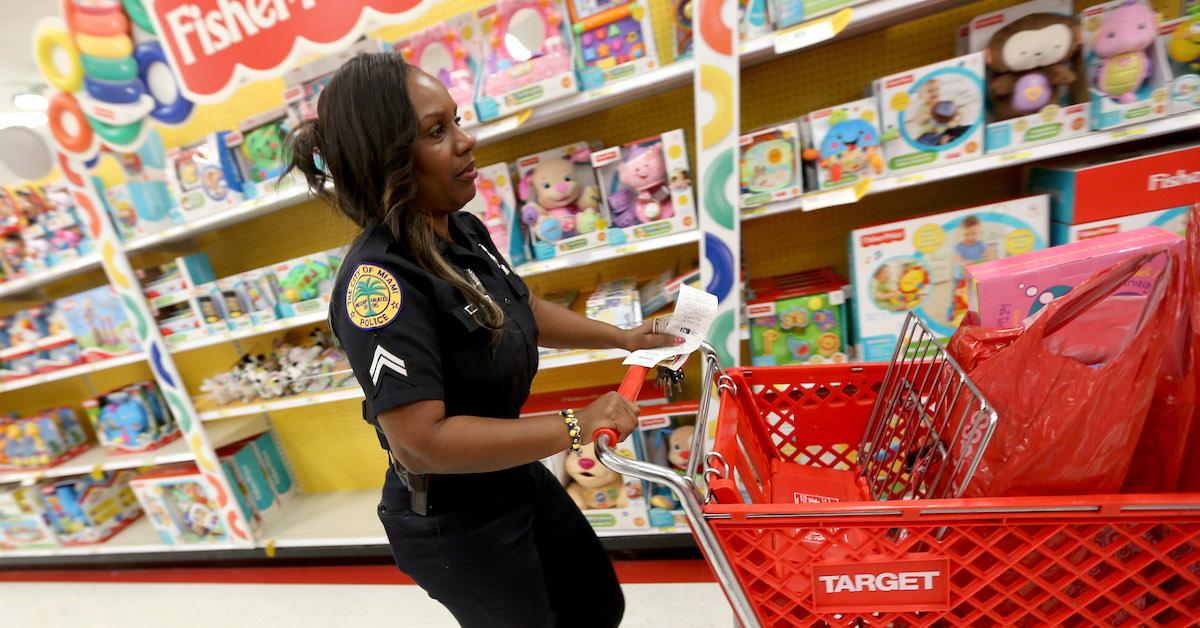 Another added, "Ending Shop with a Cop is a HUGE mistake. You're only hurting kids who already have it rough to begin with. I will never shop with you again."
Rumors of the program's cancellation came just a few days before Target announced that all of its stores would be closed on Thanksgiving Day this year, reversing a Black Friday trend that saw retailers opening their doors earlier and earlier in an effort to out-sell competitors.
Article continues below advertisement
"When we say you can take advantage of great deals all season long, we really mean it. So kick back, relax, and enjoy a long nap after you finish that last piece of Thanksgiving turkey," Target stated in a July 27 press release.
"This season, you can count on getting extra-big savings without the extra-long lines, with plenty of opportunities to score the best deals on the hottest items both before and after Nov. 26." Other big-name stores that will be closed on Thanksgiving include Walmart and Dick's Sporting Goods.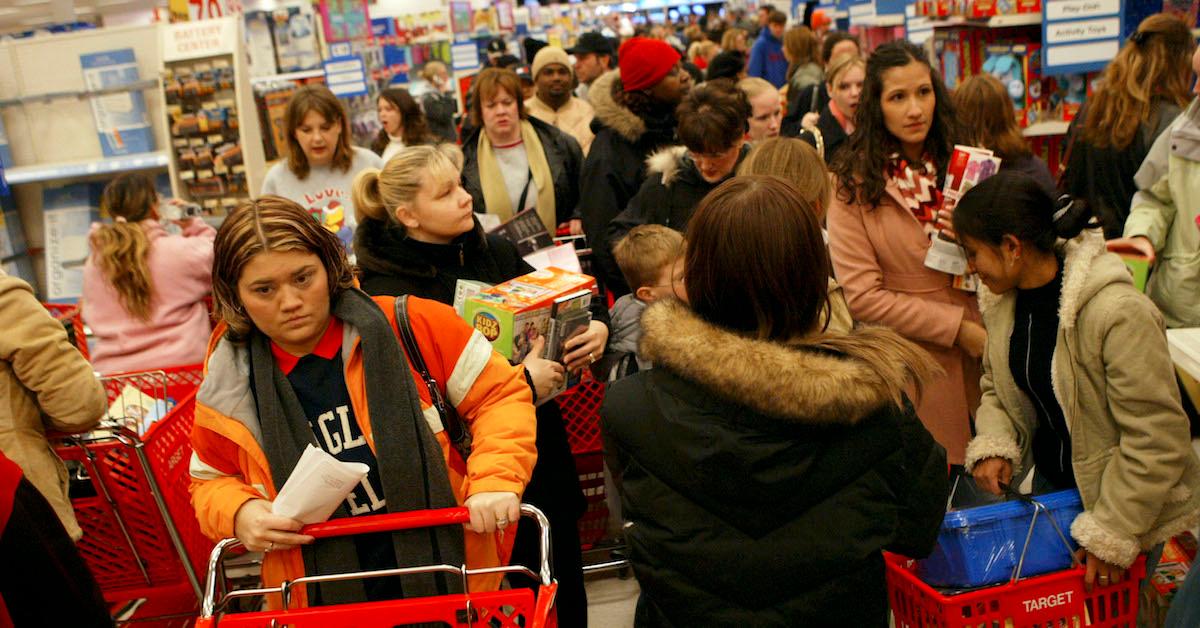 Article continues below advertisement
Regional "Shop With a Cop" program considers name change.
The Shop With a Cop Foundation of Silicon Valley, which is not connected to Target's national program, revealed earlier this month that the increasingly negative perception of police officers has affected fundraising in 2020.
"We have to rebuild that trust," Darrell Cortez, a retired San Jose cop who runs a chapter of the foundation, told NBC Bay Area. "It's very easy to lose that trust in that community based on everything that's going on in our country."
Like Target, the Foundation of Silicon Valley sets up holiday shopping sprees for kids in poor neighborhoods, but the non-profit also provides bicycles, backpacks, and other school essentials year-round. Its main mission is to promote literacy among children ages 5 to 12.
Though COVID-19 is primarily to blame for the 21-percent drop in donations, Cortez believes a name change could help distance the organization from anti-law enforcement sentiment. The current frontrunner: "Badges for Education."