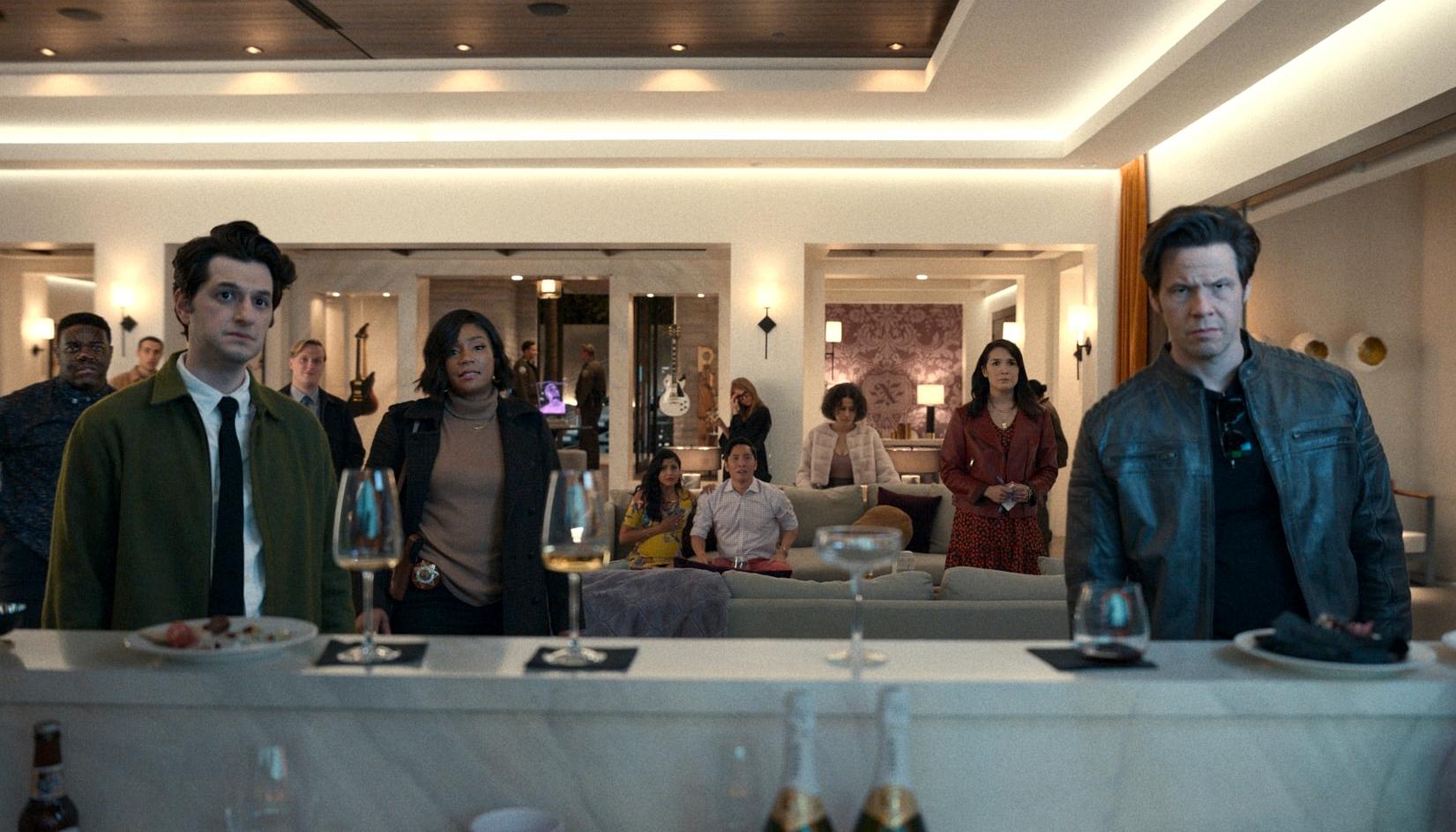 'The Afterparty' Concludes With a Thrilling Murder Confession (SPOILERS)
The first season of Apple TV Plus's genre-bending series 'The Afterparty' has come to an end. Here's an explainer on the revealing finale.
Article continues below advertisement
Each episode features the show's comedic powerhouse ensemble presenting their own eccentric view of what happened that night. Plenty of twists and turns ensue, because it's difficult to figure out who's telling the truth and who's spreading lies.
Thankfully, the Season 1 finale officially pieces the puzzle together and solves Xavier's murder. So, who killed Xavier? Let's break down everything that happens in the last episode!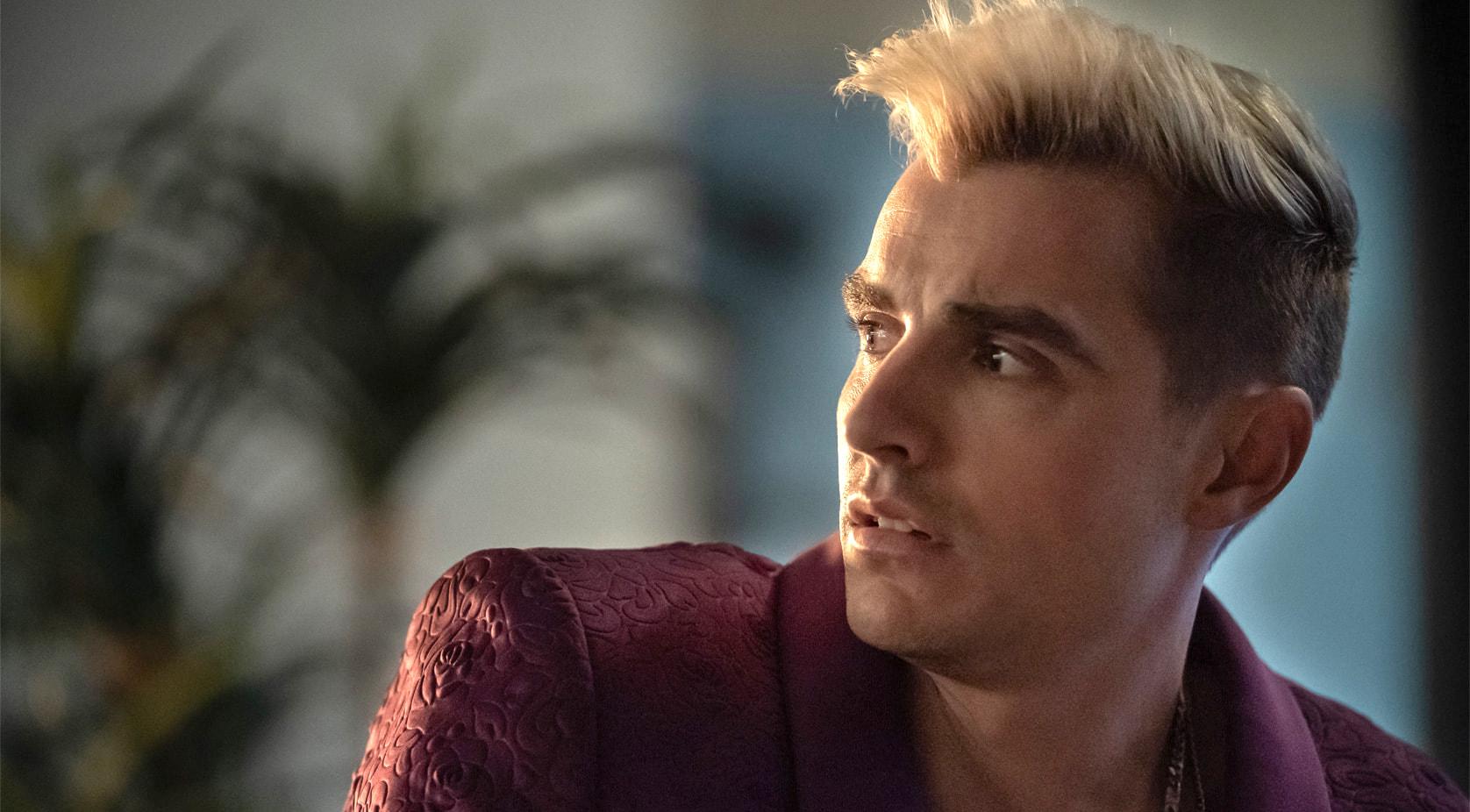 Article continues below advertisement
Here's the 'Afterparty' Season 1 finale, explained.
The revealing finale opens with Danner interviewing Zoë (Zoë Chao) and Brett's (Ike Barinholtz) daughter, Maggie, about the night's events. After telling her cheery version, which includes Jennifer #2 going into labor, Danner reveals that Walt is the one who killed Xavier. She quickly backtracks though, revealing that Walt's only plan for the night was to fulfill a streaking prank from the St. Patricks Day party 15 years ago.
Danner then declares Brett as the killer, but he quickly protests her accusation. Despite knowing he's the other suspect, Aniq (Sam Richardson) defends his former high school foe, telling everyone that Brett was near the front door at the time of the murder.
However, Danner quickly reveals that this has been a test for Aniq; she knows he didn't murder Xavier. Now, finally, the moment we've all been waiting for: Danner announces that the actual killer is... Yasper (Ben Schwartz)!
Article continues below advertisement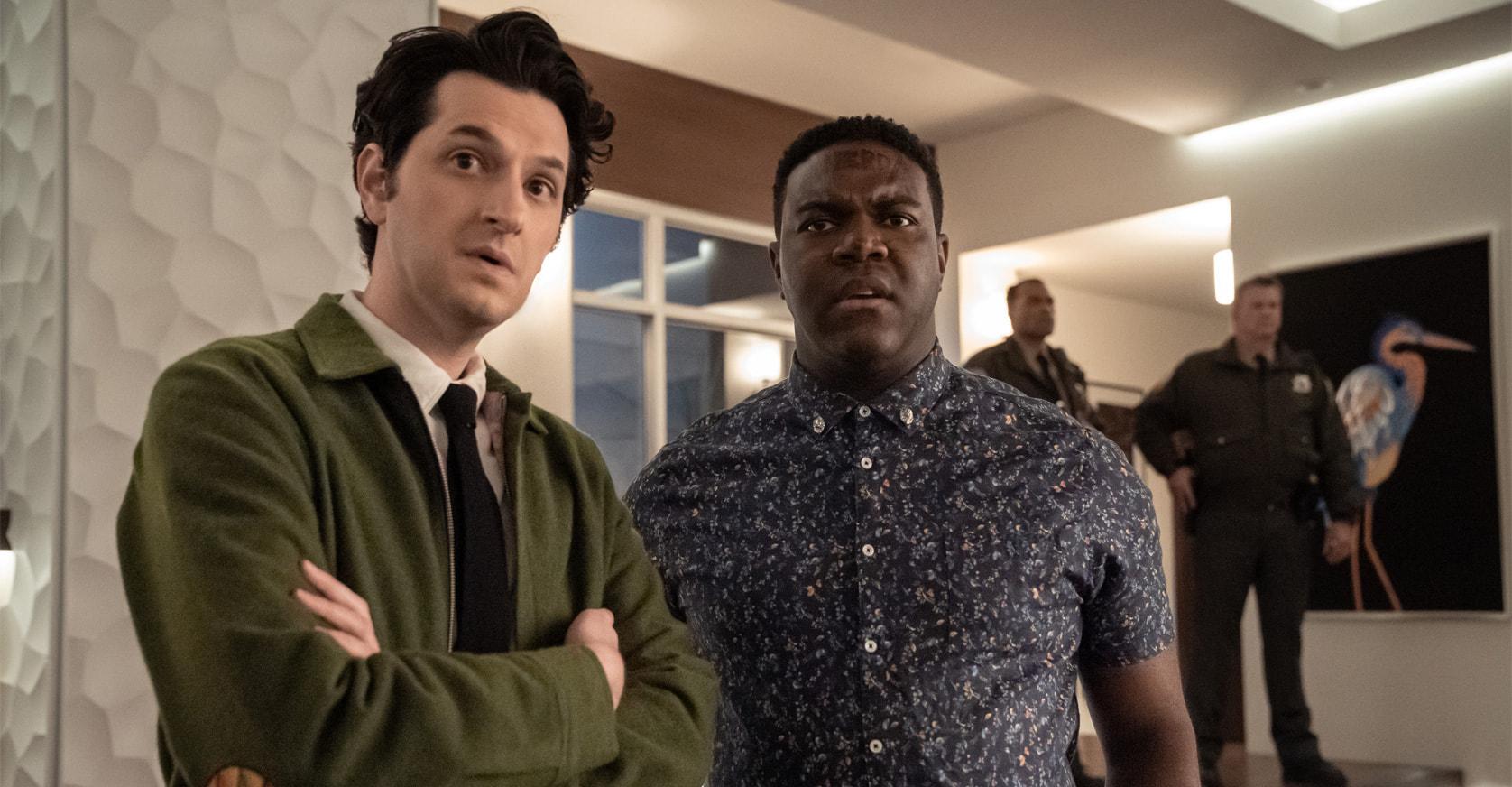 Though Yasper immediately gets defensive, Danner has him cornered thanks to several inconsistencies from other stories. The detective concludes that Yasper hid in Xavier's closet, using the Skarpe Diem song as a cover to push Xavier off the balcony and drown out his screams, all as frivolous revenge for Xavier refusing to bless Yasper's tracks.
Article continues below advertisement
Yasper continues to deny the accusation, but his cries of protest cease once Danner reveals that he has Xavier's phone. She states that not only did he use the device to send a text to himself for alibi purposes, but he also tampered with security footage from the hidden camera in Xavier's Private Eyes poster and attempted to steal Xavier's voice memos.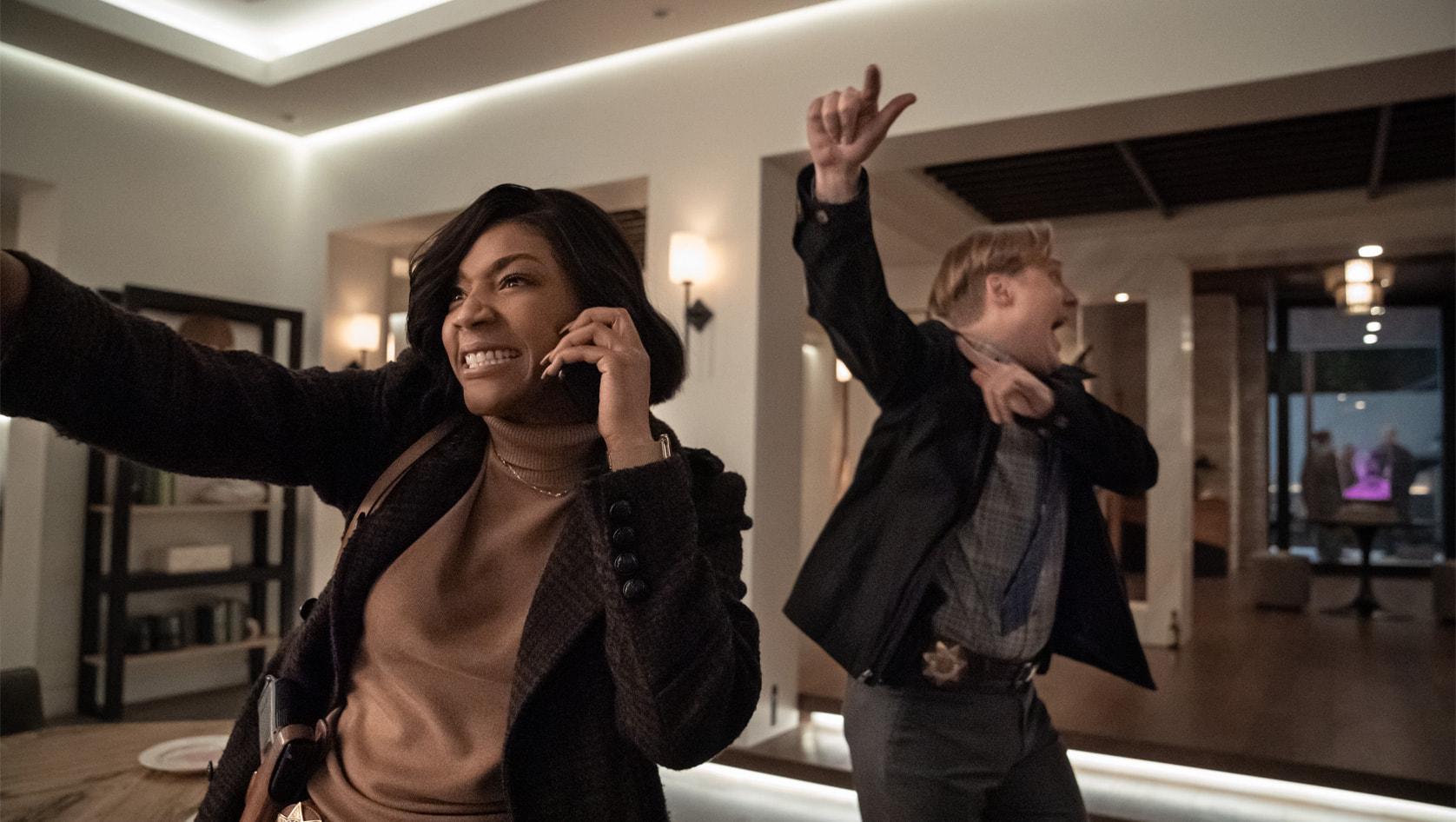 Article continues below advertisement
After Danner calls Xavier's phone, Yasper is caught red-handed. He admits to his envy over Xavier's success, noting that he felt he deserved the fame over his former bandmate.
Danner and her partner, Detective Culp (John Early), arrest Yasper right as Detective Germain (Reid Scott) pulls up to the crime scene. While everyone goes their separate ways, Danner brags to Germain that she solved the case all by herself.
In the end, Aniq and Zoë drive off in Yasper's rental car and finally kiss; but their hookup is cut short once Walt, who somehow snuck his way into the car with them, asks if they can drop him off at home before they continue. Ugh — classic Walt!