The Post-Credit Scene in 'The Lost City' Reveals the Shocking Resurrection of [SPOILER]
Does 'The Lost City' have an end-credits scene? Aaron and Adam Nee's action-comedy packs plenty of surprise narrative twists. What about the end credits?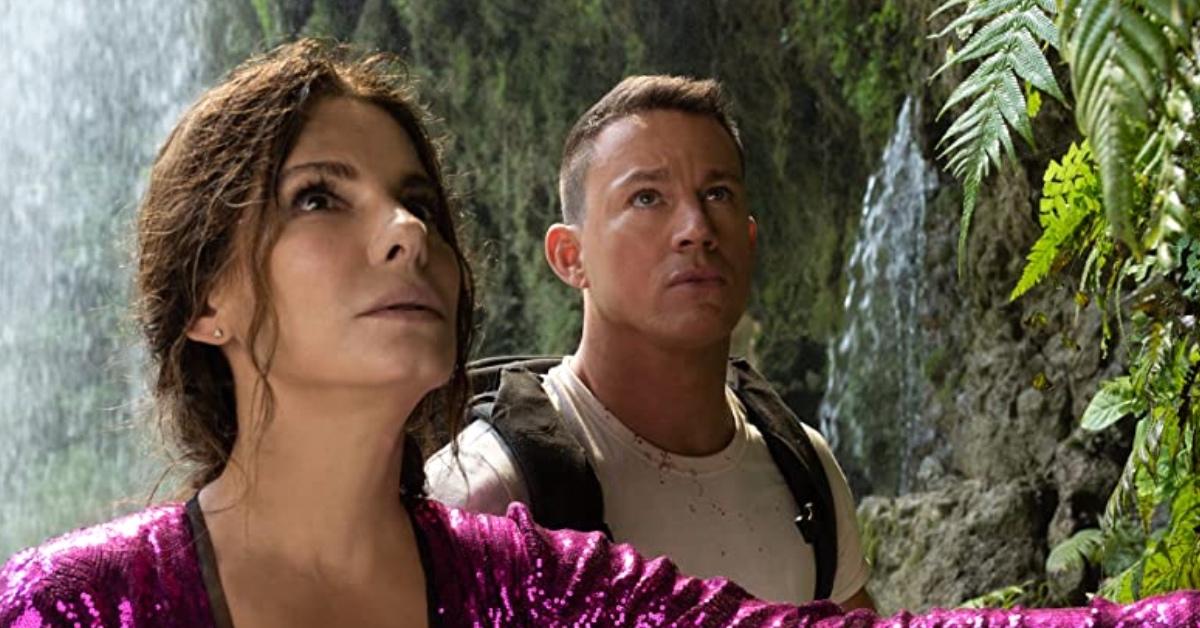 Spoiler alert: This article contains spoilers for The Lost City.
The Lost City is a new action-comedy that centers around Loretta Sage, a novelist who finds herself kidnapped by an eccentric billionaire and then rescued by her somewhat dim-witted cover model, Alan. Starring Sandra Bullock, Channing Tatum, and Brad Pitt, The Lost City promises entertainment and laugh-out-loud jokes.
Article continues below advertisement
But does The Lost City have an end-credit scene? Here's what you should know about the plot, sequel-related rumors, and more.
Article continues below advertisement
Does 'The Lost City' have a post-credit scene?
Loretta Sage (Sandra Bullock) is a romance novelist disillusioned with love after the loss of her husband. However, on an ill-fated book tour, the reclusive author gets kidnapped by Abigail Fairfax (Daniel Radcliffe), a billionaire who wants Loretta to help him find a treasure in a lost city that happens to exist in Loretta's books.
Alan (Channing Tatum), Loretta's less-than-bright cover model, then decides to prove himself as a real-life hero by attempting to save Loretta with some help from his meditation guru, Jack (Brad Pitt).
Sandra recently announced that she has reversed her "no sequel" rule, which has many fans wondering whether the A-lister will be back as Loretta in a future installment of The Lost City. As she also told Variety, she would be open to the idea of reprising her role.
Article continues below advertisement
"I had a 'no sequel' rule when I didn't have the benefit of fighting for what I really wanted. I feel like, in my old age, I'm learning to fight for the things that I think would be best on screen — and I don't care who comes away from the meeting angry," Sandra told the publication. "I don't know that I'd want to do a sequel, but look — we had Dana Fox as a writer. If Dana Fox could come up with something brilliant … there you go."
Article continues below advertisement
'The Lost City's' post-credit scene sees the surprise resurrection of [SPOILER].
Over the course of Alan and Jack's wacky rescue attempt, Jack is sadly shot dead. But while this appears to be the end of Brad's hilarious character, Jack does make another surprise appearance in the movie.
Article continues below advertisement
In the post-credits scene, Jack randomly shows up at the same meditation retreat as Loretta and Alan. He tells them that he has mastered so much control over his brain that he can continue to use the parts that weren't damaged by the bullet — a fact that the duo reluctantly accept.
The creators of The Lost City have yet to officially announce a sequel, but fans are hoping they will get to see Brad in Jack's role again.
Many viewers are already speculating about a second installment. "I feel like The Lost City will definitely be getting a sequel," tweeted @KatRadcliffes.
"I wouldn't be surprised if they do a sequel — Return To the Lost City? The twist is Sandra Bullock's character rescues Channing Tatum and Brad Pitt this time around. Hilarity ensues," tweeted @GJSykes2.
The Lost City is now playing in theaters.