A Wild Theory Suggests the Miami Dolphins Are to Blame for Tom Brady's Divorce
Following the news that Tom Brady and Gisele Bündchen finalized their divorce, a wild theory emerged regarding the cause of their break up.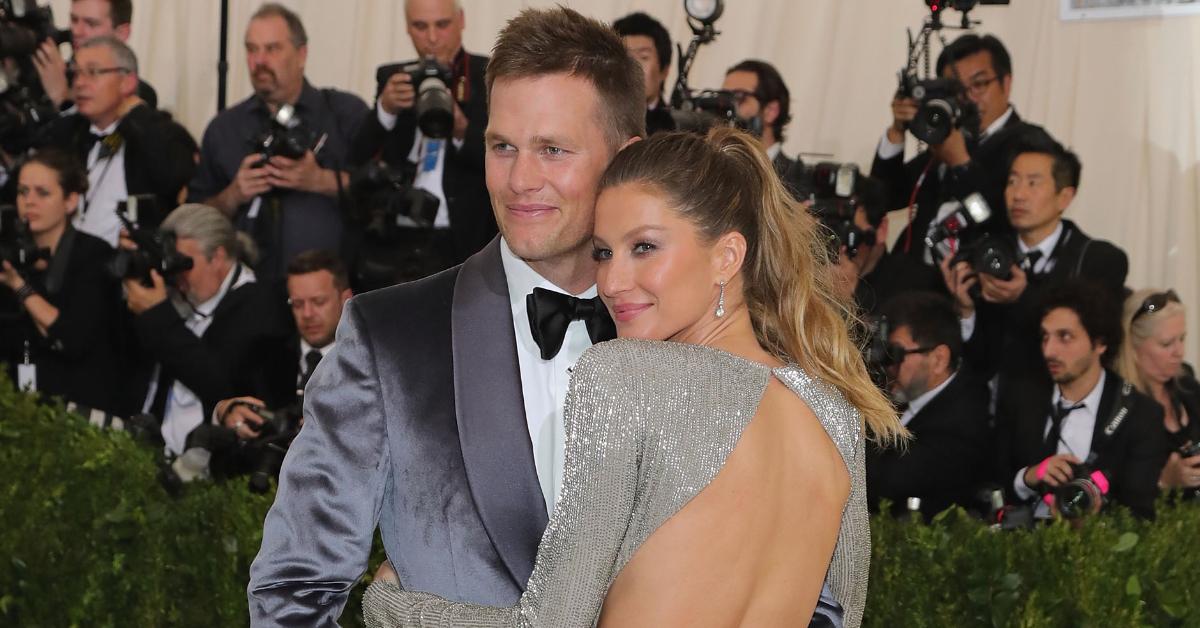 Article continues below advertisement
"The decision to end a marriage is never easy but we have grown apart," Gisele wrote on her Instagram story. "While it is, of course, difficult to go through something like this, I feel blessed for the time we had together and only wish the best for Tom always." OK, we're not crying; we're simply having an allergic reaction to feelings.
Although most assume their divorce is due to Tom's decision to un-retire from the NFL, a wild theory recently emerged and suggested the Miami Dolphins are to blame. Wait, what? Keep reading for all the known details.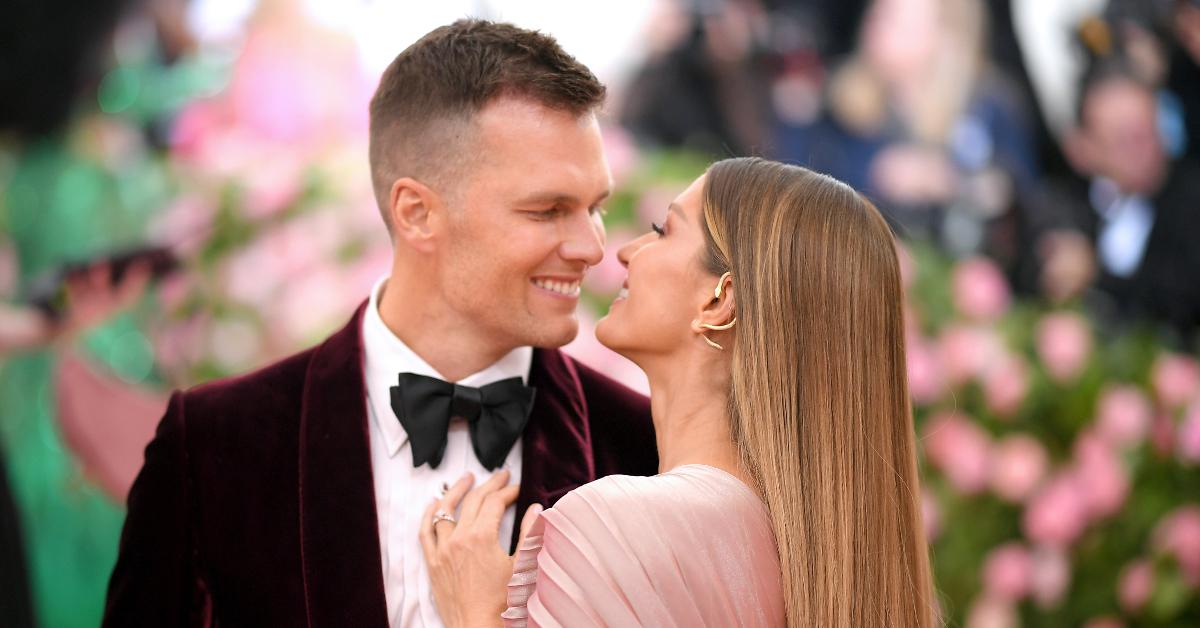 Article continues below advertisement
A wild theory claims the Dolphins are to blame for Tom Brady's divorce.
On the Oct. 28 episode of Barstool's podcast Pardon My Take, well-known sportswriter Mike Florio appeared as a guest and shared a bizarre theory about Tom Brady and Gisele Bündchen's divorce. According to the ProFootballTalk creator and owner, many NFL fans speculate Tom's previous talks with the Dolphins played a role in his split from the Brazilian model.
"There's a theory in league circles, and I think I'm couching it properly, that the issues with Tom Brady and his wife blew up when the league announced the punishment of the Dolphins," Mike said on the podcast. "Because of the flirtation with Brady, because she had, as the theory goes, no idea he was talking to the Dolphins."
Article continues below advertisement
He continued, "But I'm telling you, there are people who are employed by NFL teams who think that. And when you look at the timeline, that stuff came out, and it was the next day he started missing practices." For those unaware, Mike was referring to the seven-time Super Bowl champion's 11-day absence from the Tampa Bay Buccaneers training camp in 2022.
Article continues below advertisement
Let's get one thing straight — this is pure speculation; however, the timeline does back up this wild theory. On Aug. 2, 2022, the NFL announced that it had suspended Dolphins owner Stephen Ross for the first six weeks of the 2022-23 season for tampering with Tom Brady and former Saints head coach Sean Payton. The league also fined Stephen $1.5 million.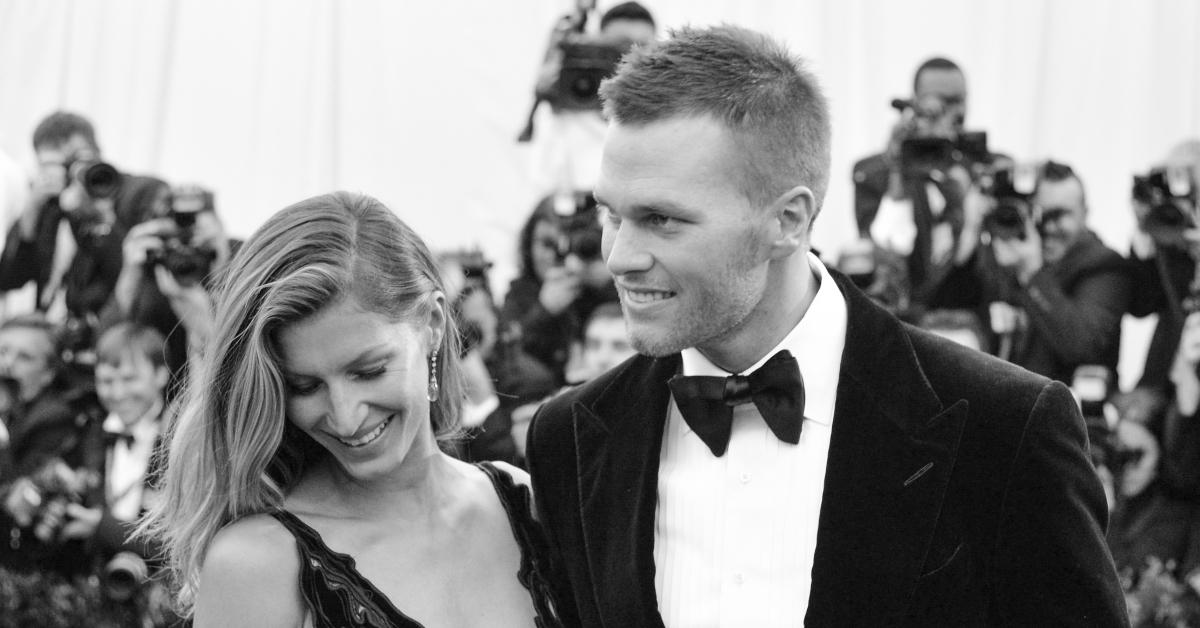 Article continues below advertisement
"The Dolphins had impermissible communications with quarterback Tom Brady in 2019-20, while he was under contract to the New England Patriots," the NFL revealed in a statement. "Those communications began as early as August 2019 and continued throughout the 2019 season and post-season."
The league further disclosed that the Dolphins "again had impermissible communications with both Mr. Brady and his agent during and after the 2021 season, while he was under contract to the Tampa Bay Buccaneers."
The discussions between the two parties "began no later than early December 2021" and mainly focused on Tom "becoming a limited partner in the Dolphins and possibly serving as a football executive," although his playing for the Miami football club frequently came up in conversations.
Article continues below advertisement
A little over a week after the investigation stunned the entire sports world, Buccaneers head coach Tod Bowles told reporters (via ProFootballTalk) that Tom would be taking some time away from the team. The 45-year-old future Hall of Famer returned to the football field on Aug. 22 and said his extended absence was due to "personal reasons."
Article continues below advertisement
Another theory suggests Tom un-retired to delay his $375 million payout.
On the Nov. 4 episode of The Pat McAfee Show, the titular host revealed a fan theory regarding Tom Brady's divorce. According to the sports analyst, a Twitter theory claimed Tom might have un-retired to delay the $375 million payout he is set to receive at the start of his Fox broadcasting career. OK, but how does that tie into his and Gisele's divorce?
Well, the theory essentially suggests that Tom was aware he and Gisele would get divorced quite soon and as a result, he decided to return to the NFL and keep his 42-year-old multimillionaire now ex-wife from getting in on that $375 million.
This is a very interesting theory – what do you think? Is there any truth to it? Feel free to let us know!