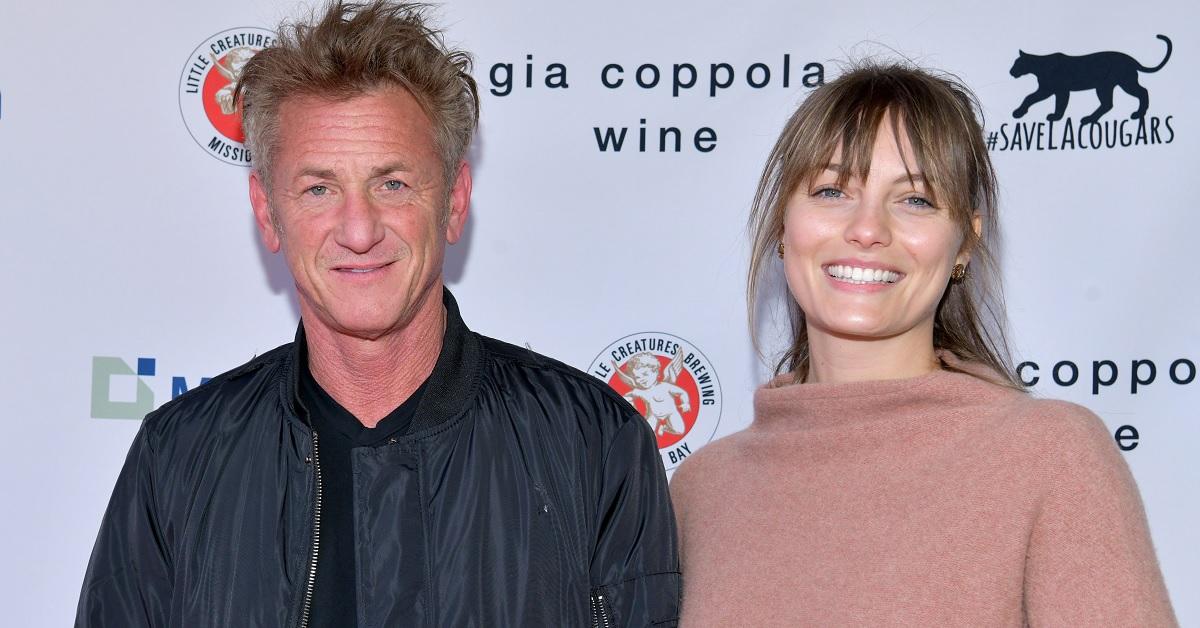 Sean Penn Just Announced He Had a "COVID Wedding" With a Much Younger Woman
In the time since coronavirus caused widespread lockdowns in early March, plenty of couples have decided to get married in spite of the circumstances. Now, actor Sean Penn has done the same. The actor announced during an interview with Seth Meyers on Aug. 3 that he had gotten married recently. In announcing his marriage, Sean simply raised his hand to show off his wedding ring.
Article continues below advertisement
Who is Sean Penn's new bride?
The news of Sean's latest marriage has many wondering who the actor's new wife is. His wife is Leila George, a 28-year-old actress and philanthropist. She's had roles in films like Mortal Engines and The Kid, but she may be best known for her relationship with Sean. It was reported that the two had been married based on social media posts from friends congratulating them on the wedding.
Article continues below advertisement
Who are Leila George's parents?
Leila's parents are Vincent D'Onofrio and Greta Scacchi, both actors. She was born in Australia and raised in England. She studied acting starting at a young age, and only recently began to take on major roles in Hollywood productions. She's been dating Sean since 2016, so the news that the two had been married wasn't exactly a huge shock.
"We did a COVID wedding," Sean said in his interview with Seth. "By that I mean it was a county commissioner on Zoom and we were at the house with my two children and her brother, and we did it that way." Seth joked that it must have been nice to have such a limited guest list for the wedding, and Sean agreed, saying that there were certainly "socially-liberating factors under COVID."
Article continues below advertisement
Since their marriage, Sean and Leila have both been silent on social media about the wedding. Even before then, the actors were rarely featured on one another's channels. Although Leila's never been married before, Sean has had two previous marriages and both of them were high profile. His first was to Madonna and it lasted from 1985 to 1989. He was also married to actress Robin Wright from 1996 to 2010. Sean and Robin have two children together as well.
Article continues below advertisement
Sean and Leila have been involved in charity efforts in recent months.
Aside from tending to their romance, Sean and Leila have also spent plenty of time helping their community since the pandemic began. The two were spotted together in April helping patients at a drive-thru coronavirus testing facility. They also made an appearance together in March to attend a fundraiser that Leila had organized. The fundraiser was raising money for wildlife relief in the aftermath of the Australian bush fires.
Leila has also gotten involved with Sean's charity Community Organized Relief Effort. Recently, the organization has teamed up with the L.A. mayor's office and the fire department to free up healthcare workers who are needed to treat patients with the coronavirus. Now that they're married, Leila and Sean will likely continue to keep a low profile as they have throughout their relationship.