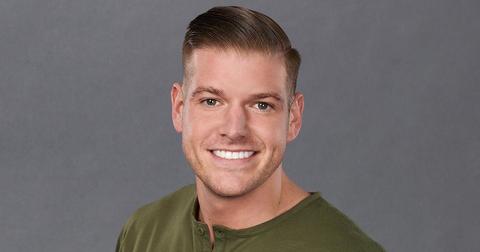 "Old Matt Donald" Is Joining 'Paradise' and He's on His Way to Steal Someone's Girl
By Shannon Raphael
In a lot of ways, Bachelor in Paradise is like a homecoming show or an extended reunion. We get to see a lot of our fan favorites from the past seasons of The Bachelor and The Bachelorette, sprinkled in with some villains and other contestants. But then there are some contestants who walk down the Mexico beach who we just have no idea as to who they are, including newcomer Matt Donald.
Matt is set to hit the beach on the August 27 episode of the show, and he's about to make a big impression. Who is Matt Donald on Bachelor in Paradise? Find out who he tries to date, how long he stays on the show, and what his background is.
Who is Matt Donald on Bachelor in Paradise? (SPOILERS)
With the women handing out roses, it's only fair that a few more guys would join Paradise to make things more interesting. Matt Donald, who was eliminated on Night 1 of Hannah Brown's season, is one of four guys who will join the show ahead of the fourth rose ceremony. Reality Steve had all the spoiler news we needed to find out what happens with Matt during the season.
Connor Saeli, who had the at-home date with Hannah Brown when she got sick and Luke Stone (who fought with Luke P. during the rugby group date) are two of Matt's co-stars who join, as well as Chase McNary, who was on JoJo's season. Like every other contestant who joins the show mid-season, Matt got a date card for a double date with Luke and two women.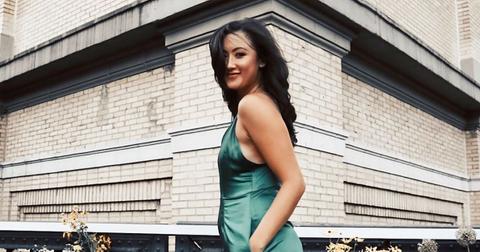 While Luke chose to go on a date with Kristina Schulman — who has stayed despite not connecting with anyone — Matt ignores the relationships forming and selects Sydney Lotuaco for the date. Sydney and Mike Johnson had been canoodling on the beach for several weeks, but it seems like their relationship might fizzle out, as Mike goes on a date with someone else that week too.
It seems like Matt made the right choice in choosing Sydney, as the pair hit it off on their double date. This led Sydney to choose Matt as the recipient of her rose ahead of Mike, which results in Mike's elimination. Matt proves to be quite the hot commodity, as another woman soon asks him out on a date.
After the fourth rose ceremony, the guys get the roses again to give out, and women join the cast. One of the women who joins that week is Bri Barnes, who was on Colton's season of The Bachelor. She gives her date card to Matt, and the two go out. Sydney is none too pleased, and a love triangle forms with Matt in the middle. Sydney does not make it past this week, but it's unknown if this is because she left on her own, or if she just doesn't get a rose.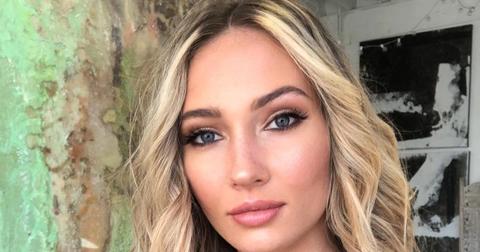 Things that begin well don't always end well, as Matt and Bri break things off before leaving the beach, according to Reality Steve. Though the pair makes it far into the season, their late entries onto the show seemed to make it hard for them to form a long-lasting connection. Matt and Bri are no longer together, though they do make it far on the show. They are not among the couples who decide to take things outside of Paradise.
"Old Matt Donald" knows sign language and loves salsa dancing.
While we're about to see Matt romance a few women on the show, there was not much known about him before his Paradise entrance. He was eliminated on Night 1 of Hannah Brown's season, and his limo entrance included a song to the tune of "Old MacDonald Had a Farm." Matt cheekily referred to himself as "Old Matt Donald," a nickname that seems to stick on Paradise too.
"I'm Matt Donald and I'm really nervous / And I hope I catch your eye / There's a bro bro here and a bro bro there / Here's a bro, there's a bro, everyone's a bro bro / I'm Matt Donald and I love your smile / And I hope I get a rose," Matt sang during his entrance. Shockingly, the song didn't earn him a rose.
Matt is more than just a corny nursery rhyme parody maker, though. The Los Gatos, Calif. resident works as a medical device salesman, and he also does some modeling on the side.
According to his Bachelorette bio, Matt still brings women flowers when he first takes them out, and he is fluent in sign language. Matt's parents and brother are deaf, so Matt grew up communicating with his family via sign language. He's also a big fan of salsa dancing, though he claims he lacks any skill.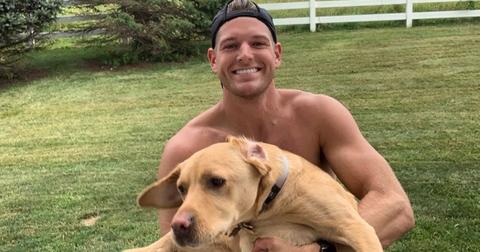 In a swoon-worthy move, it seems like the Maryland native bought his mom a car for Mother's Day this year, so it's clear that Matt is family-oriented (and, may we say, a mama's boy). He's also a dog lover, as he has multiple pictures of different dogs on his Instagram page. It seems like Matt might be making it past one episode on Bachelor in Paradise, a true feat for any newcomer on the show. We'll soon see how it all unfolds.
Bachelor in Paradise airs on Mondays and Tuesdays at 8 p.m. on ABC.