Clay and Angela Are Officially Over — Will He Find Love on 'Bachelor in Paradise'?
Why did Clay Harbor and Angela Amezcua break up after 'Bachelor in Paradise'? We have the real reason the two are no longer together. Details!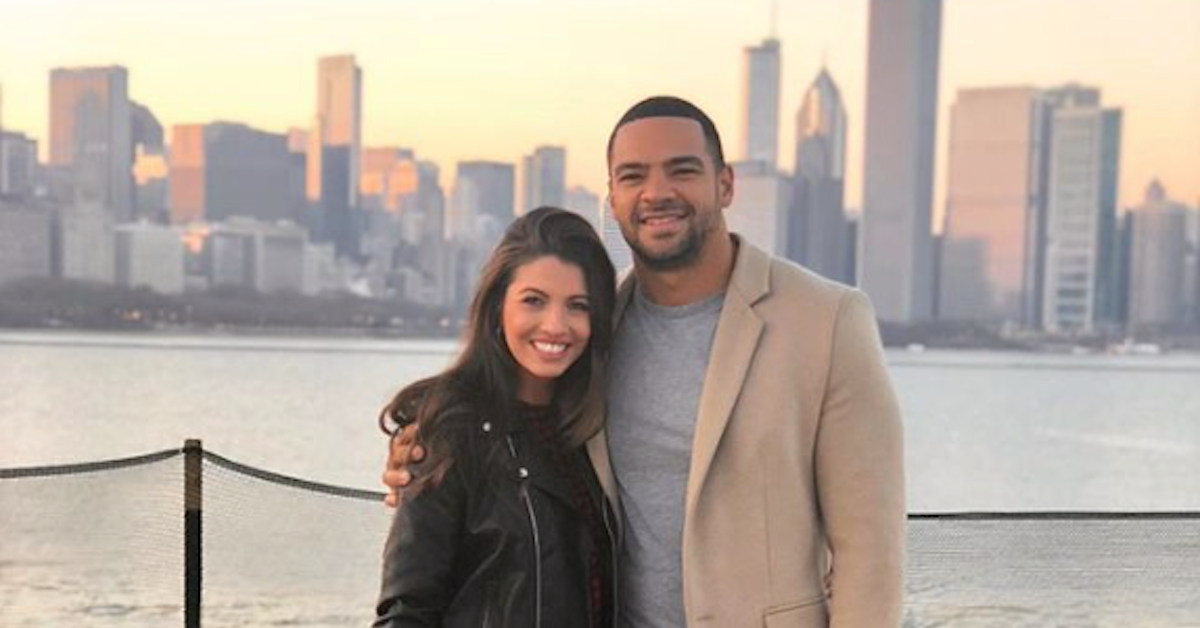 It seems like just yesterday that Bachelor alum Clay Harbor made his relationship with Bachelor in Paradise star Angela Amezcua Instagram-official, but these days, the two are just a fling of the past.
Article continues below advertisement
With Season 6 of BIP ahead of us, many fans are wondering what exactly happened between the beauty and the NFL player. So, why did Clay break up with Angela?
Here's everything you need to know.
Article continues below advertisement
Why did Bachelor in Paradise stars Clay Harbor and Angela Amezcua break up?
Fans of the Bachelor franchise were elated after Angela, 28, and Clay, 31, announced they were an item back in September of 2018. After Angela revealed her crush on Clay, her fellow Bachelor in Paradise co-star Chris Randone set up the two lookers.
By September, Clay made the relationship Instagram-official. "What do the kids call it?" he captioned a photo of him and Angela. "Woman crush Wednesday? Welp here's mine." The relationship escalated quickly and by the following month, October, Angela was considering relocating from South Carolina to Nashville to be with her man.
Article continues below advertisement
That's when Angela was a guest on The Ben & Ashley | Almost Famous Podcast and dished about her relationship. "I'm still in South Carolina, but before Paradise, I was maybe gonna move to Nashville and that's still kind of the plan," she said at the time. "But I don't know. We're talking, there's been some things that we're talking about."
"It's great because our schedules are super flexible right now," she continued, adding that Clay's NFL career allowed him to move anywhere. "It's kind of like anything is a possibility at this point... If he gets picked up, then I can kind of go wherever he gets picked up or whatever," she went on.
Article continues below advertisement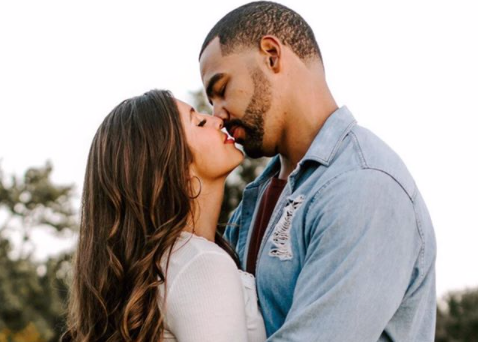 "So it's kind of a perfect time. Like, I feel like timing is always very important in a relationships, and I feel like the timing is right for us right now."
And while the two lovebirds were all over each other's accounts in the early days of their seven-month tryst, by March, fans were starting to anticipate the worst.
Article continues below advertisement
Clay and Angela broke up in March and today, Angela is "so secure."
"Did Clay & you break up??" one fan wrote in Angela's Instagram comments, adding, "If so, I'm unfollowing him!!" "We need the tea..." wrote another. Others speculated, "Maybe Clay will tell us [what happened] when he goes on Paradise."
And while we might have to wait for Bachelor in Paradise to premiere for the official word on what happened between this erstwhile long-distance couple, Angela took to her own YouTube channel to clear the air — kind of. In a new video, she goes into "RELATIONSHIPS, MODELING & MORE," the title of her new "Get to Know Me" intro.
Article continues below advertisement
And while she doesn't go into the specifics of why she and Clay didn't work out (could it have something to do with the fact that they rushed into the relationship, then didn't follow through with their plan to bridge the distance gap?) she did talk about what she thinks is the key to getting over breakups: confidence.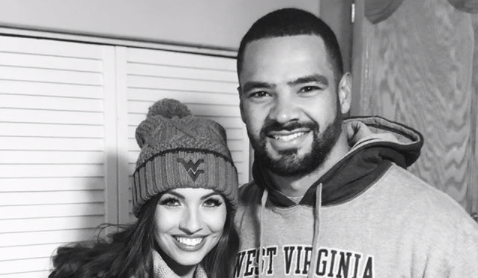 Article continues below advertisement
"I think it's very important as women to know who we are and be confident in that and I think that is something a lot of us struggle with," she said. "Be who you are and be proud of it, ladies. It took me a while but I'm here and listen, I know who I am and I'm OK with that."
"Be OK that you guys didn't work out," she elaborated. "It's OK if people don't work out, you're not meant to be. I'm just so secure in who I am and I feel like a lot of the time as women, we try to dumb ourselves down or try and change ourselves to fit in with who we want to be with. Don't do that, it's never gonna work."
Article continues below advertisement
When it comes to sharing her wisdom, here's what Angela has to offer: "You need to be happy and content with yourself before you can make someone else happy." "the right man is going to love you for you, honey, don't ever change yourself to be with somebody."
We wish all the best to this "hopeless romantic" who "totally" thinks "there's one person for everybody."
See if Clay finds love on Bachelor in Paradise when it airs Mondays at 8 p.m. on ABC.