Clint Barton's Hearing Aids Are a Nod to the Comics — and Meant to Show He's Still Human
In 'Hawkeye,' is Clint Barton deaf? Fans are confused over his hearing aids, but they serve multiple purposes. So, why does Hawkeye wear hearing aids?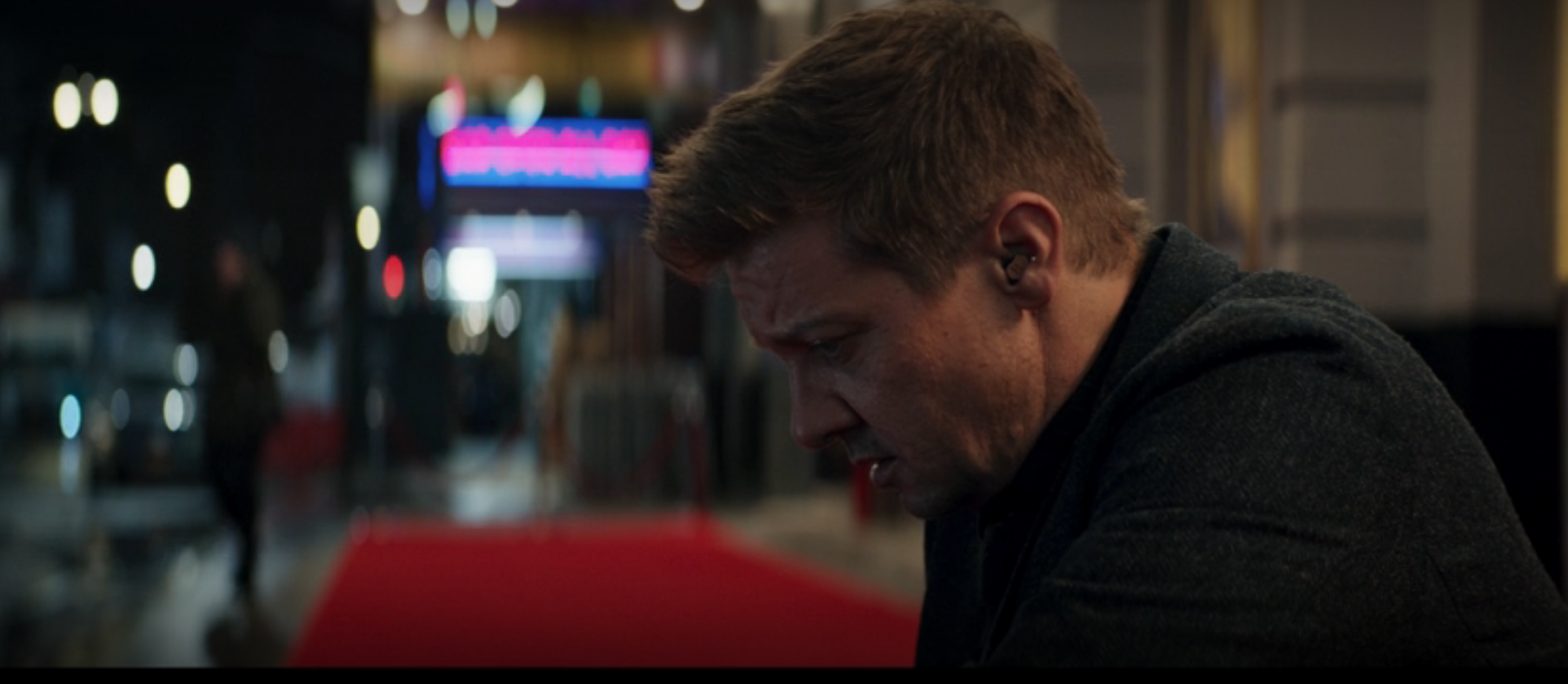 Spoiler Alert: This article contains mild spoilers for Episodes 1 and 2 of Hawkeye.
The MCU just keeps on expanding, and with the introduction of Disney Plus, the universe has a whole new medium. Following in the success of WandaVision, Falcon and the Winter Soldier, and Loki, Hawkeye follows our favorite marksman, and he's bringing along a new face to the MCU, Kate Bishop (Hailee Steinfeld).
Article continues below advertisement
But Clint Barton's (Jeremy Renner) new mentee isn't the only new aspect of the MCU. Clint has been sporting a hearing aid in the first and second episodes of Hawkeye. Is Clint Barton deaf? Not exactly, but his new gear does highlight an important aspect of his character — and it's a callback to the show's source material. So, why does Clint wear hearing aids?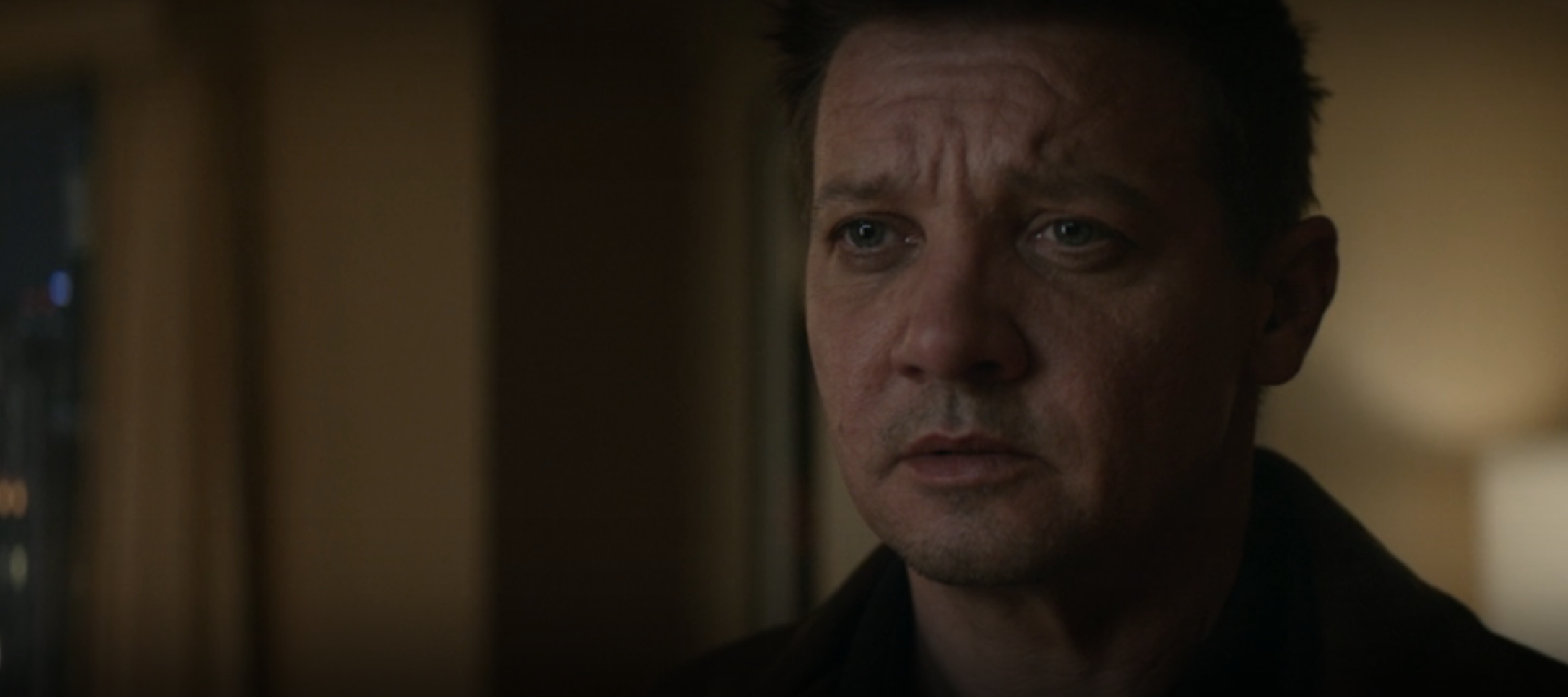 Article continues below advertisement
Why is Hawkeye wearing hearing aids in 'Hawkeye'?
There's one thing about Hawkeye that often gets forgotten — he's just a guy! An incredibly skilled marksman, but a guy nonetheless. He didn't take Super Soldier Serum, he's not a god, he's just a man who works alongside a lot of superhumans. In fact, the show highlights this when Kate asks him about the hearing aids. Cut to a montage of every moment in which a giant explosion went off right next to Clint's very human ears, and it's easy to see why he'd have trouble hearing now.
In an interview with IGN, executive producer Trinh Tran explained why it was important for the show to recognize that Clint has trouble hearing now. "It's the realistic nature of having him being a human being with no superpowers," she said. "He does get injured."
Article continues below advertisement
Whereas a superpowered person might be able to just dust themselves off, Clint has more to worry about. "It's that human element that we wanted to bring forth. That they can get hurt, it can be life and death in some of the experiences that they get themselves involved in," Trinh explained. "He does put ice packs on him at the end of the mission. We wanted to show that 'behind-the-scenes,' a part of which is the hearing loss that he has."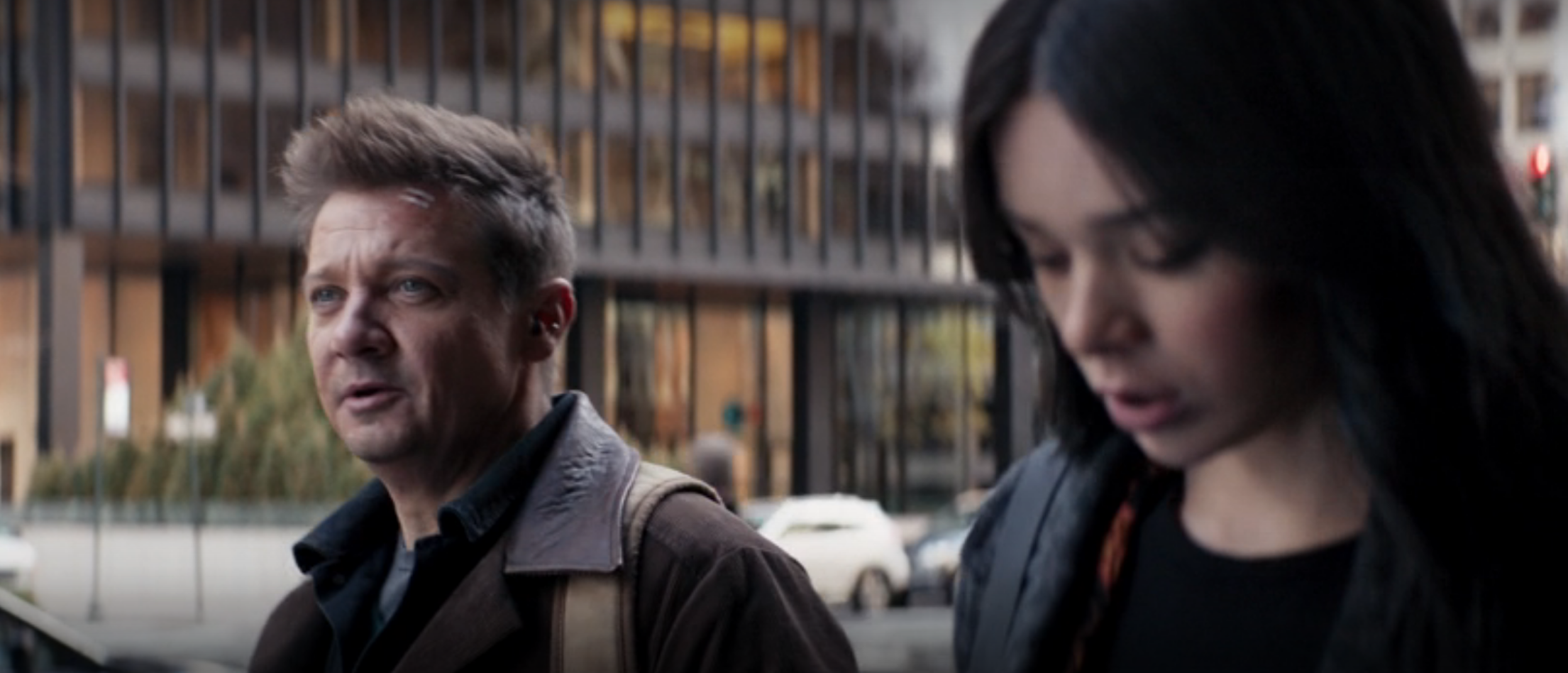 Article continues below advertisement
Clint's hearing loss is also a reference to the comics that inspired 'Hawkeye.'
Clint has experienced hearing loss throughout his existence in the Marvel comics. But Hawkeye is specifically inspired by the 2012 to 2015 line of comic books called Hawkeye, which focused on what Clint does when he's not being an Avenger.
Matt Fraction and David Aja reintroduced hearing loss to the character after he went deaf following an assault from the Clown. However, in the same series, that origin was retconned, making it so that Clint had suffered hearing loss all his life, thanks to his abusive father.
In fact, Hawkeye #19 is widely considered a groundbreaking example of deafness being shown in a comic book. The edition attempts to show Clint's hearing loss by having empty word balloons when people are talking. Clint communicates with his brother in American Sign Language, which isn't then translated for the reader.
New episodes of Hawkeye drop every Wednesday on Disney Plus.