Rumors Are Circulating That 'The Ellen DeGeneres Show' Is Going to Be Canceled
There have been many stories about Ellen DeGeneres being a mean person to people. Is that why the 'Ellen Show' is canceled? Don't believe the rumors.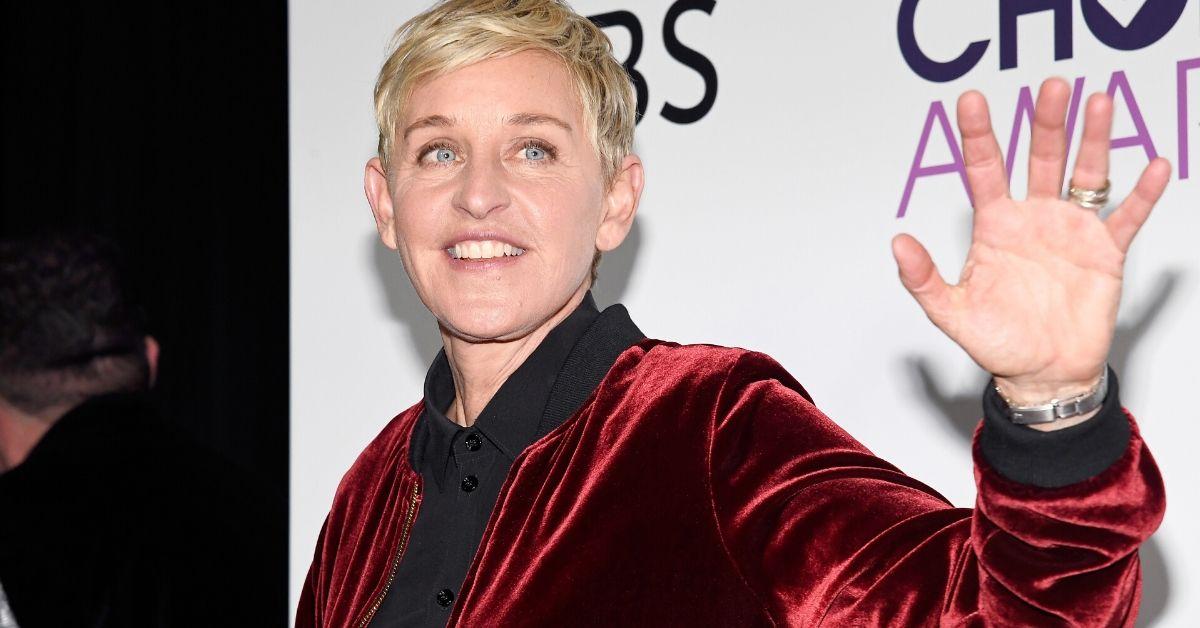 There are a whole lot of people getting their dues and getting canceled on social media for past actions. It feels good to see so many people held accountable for their actions and it's time to start righting these wrongs that have been in place for so long.
Article continues below advertisement
Right now there are a lot of rumors circulating that The Ellen DeGeneres Show is being canceled, making it the latest thing to be removed in weeks of "cancellations." If you're hearing the same and want to know why is Ellen's show canceled, we're rounding up the truth.
Why is 'The Ellen DeGeneres Show' canceled?
According to The Sun, Ellen's talk show isn't canceled yet, but there are rumors that the show is at risk of being canceled and Ellen herself, too. The show is apparently dropping in ratings because Ellen has been rumored to be "mean" to her staff members—and anyone else she meets—and those rumors aren't going anywhere.
Article continues below advertisement
According to TV News Check, Ellen's show dropped "14 percent to a new season low" in the ratings, and it's being blamed on people not wanting to support her and her "mean" personality anymore.
Where are these "mean" rumors coming from?
The rumors that Ellen's happy personality may not be what it really is behind the camera seems to have started when YouTube beauty star Nikkie de Jager from NikkieTutorials shared her less-than-positive experience being on The Ellen Show in March 2020, while appearing on a talk show in the Netherlands called De Wereld Draait Door.
Article continues below advertisement
BuzzFeed writes, "When [host] van Nieuwkerk asked what it was like for her on the show, de Jager hesitantly said, 'It's really nice that you came over and said hello to me... She didn't.'"
Article continues below advertisement
From there, more stories came out with the same sentiment, which seemed to hit a head when the worldwide pandemic hit. In April, crew members from her show opened up about their treatment during the shutdown due to the COVID-19 pandemic and it didn't help her image.
Variety says, "more than 30 employees, received no written communication about the status of their working hours, pay, or inquiries about their mental and physical health from producers for over a month, said two sources, both of whom spoke on the condition of anonymity."
Article continues below advertisement
The article continued to say that those higher up would "occasionally answer phone calls" but they weren't forthcoming about what was going on. "The crew was further incensed by the show's recent hire of an outside, non-union tech company to help DeGeneres tape remotely from her home in California."
Article continues below advertisement
To make matters worse, there was rumored to be such a lack of communication with the workers that they, too, found out via social media that Ellen would be hosting her show from home.
There was also a viral Twitter thread about Ellen being mean that isn't helping these rumors.
Writer and comedian Kevin T. Porter tweeted a message about Ellen being mean and it went viral. "Right now we all need a little kindness. You know, like Ellen DeGeneres always talks about!" the tweet said. Adding, "She's also notoriously one of the meanest people alive. Respond to this with the most insane stories you've heard about Ellen being mean & I'll match every one w/ $2 to @LAFoodBank."
Article continues below advertisement
"A friend who worked on her show for a number of years summed her up by saying 'she likes to push your buttons until you cry. She likes to make people cry,'" one person responded.
Article continues below advertisement
"When I was 15 @TheEllenShow was doing a contest of fans making a bust of her and sending it to her," another wrote. "I worked so hard on this and even wrote her a letter. Weeks later she used it as a prop in a game and gave it away to a random person with $500 attached to the bottom."
Article continues below advertisement
The thread is full of these types of stories and if they're true, it's no wonder people want her canceled.