'The Princess Switch' Is Taking Over Netflix and No One Is Really Complaining
Fans of Netflix's 'Princess Switch' movies are ready for a third installment, but will there soon be a third movie in the franchise?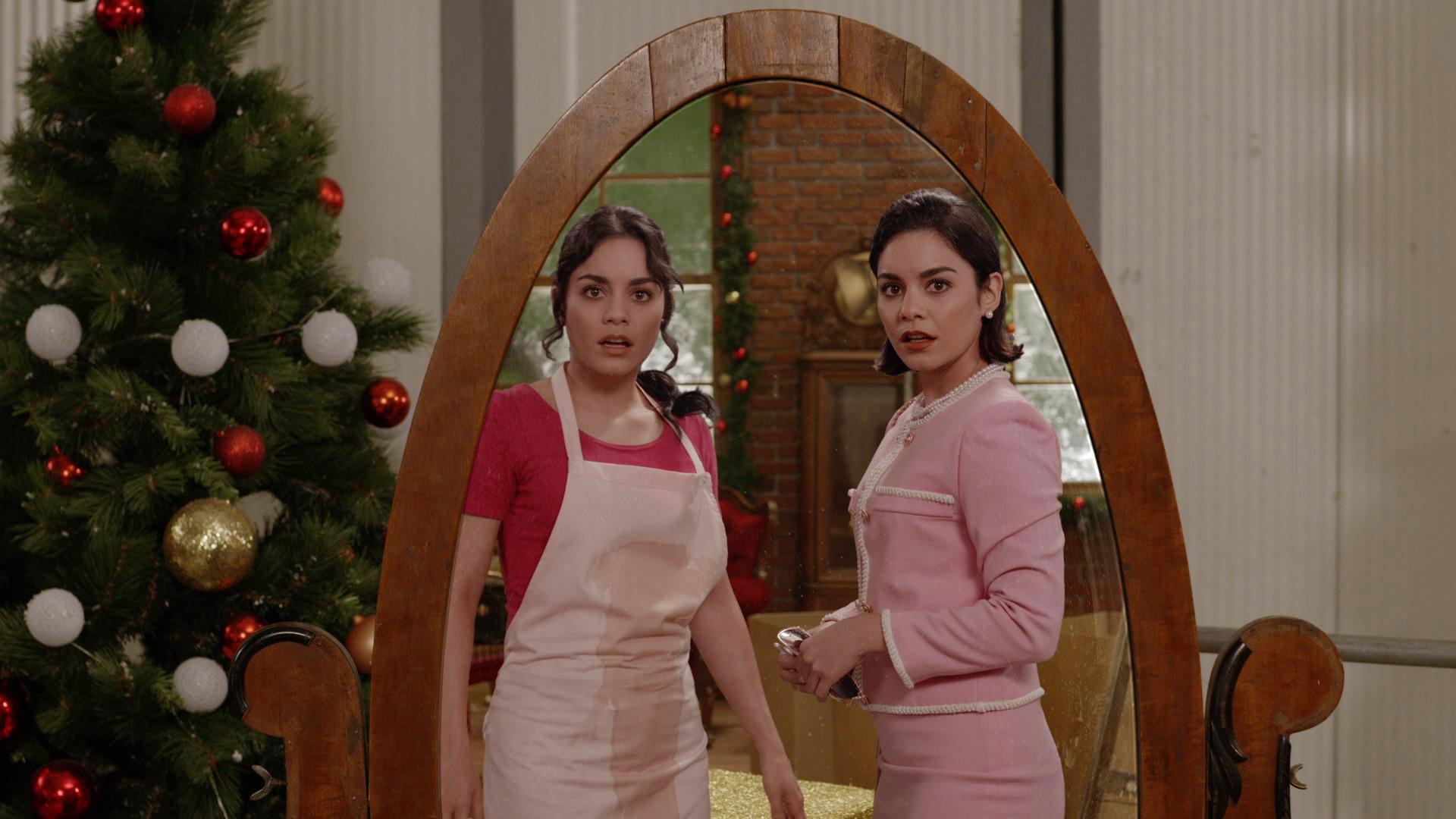 There are a few things that are certain every holiday season — arguments with your extended family over politics, stuffing your face for a month straight during holiday meals, and those holiday rom-coms that are taking over TV and Netflix. One that some people can't get enough of is The Princess Switch starring Vanessa Hudgens in both of the lead roles. And now that the sequel was such a success among streamers everywhere, they want to know if there will be a third movie, making it a trilogy.
Article continues below advertisement
It would make sense, given how easy it seemed to be for the story to flow in both of the other movies. And, because Netflix is catching up to other TV movie giants like Hallmark and Lifetime in terms of romantic holiday movies, it would be most surprising if the continued success of this particular movie wasn't cashed in on.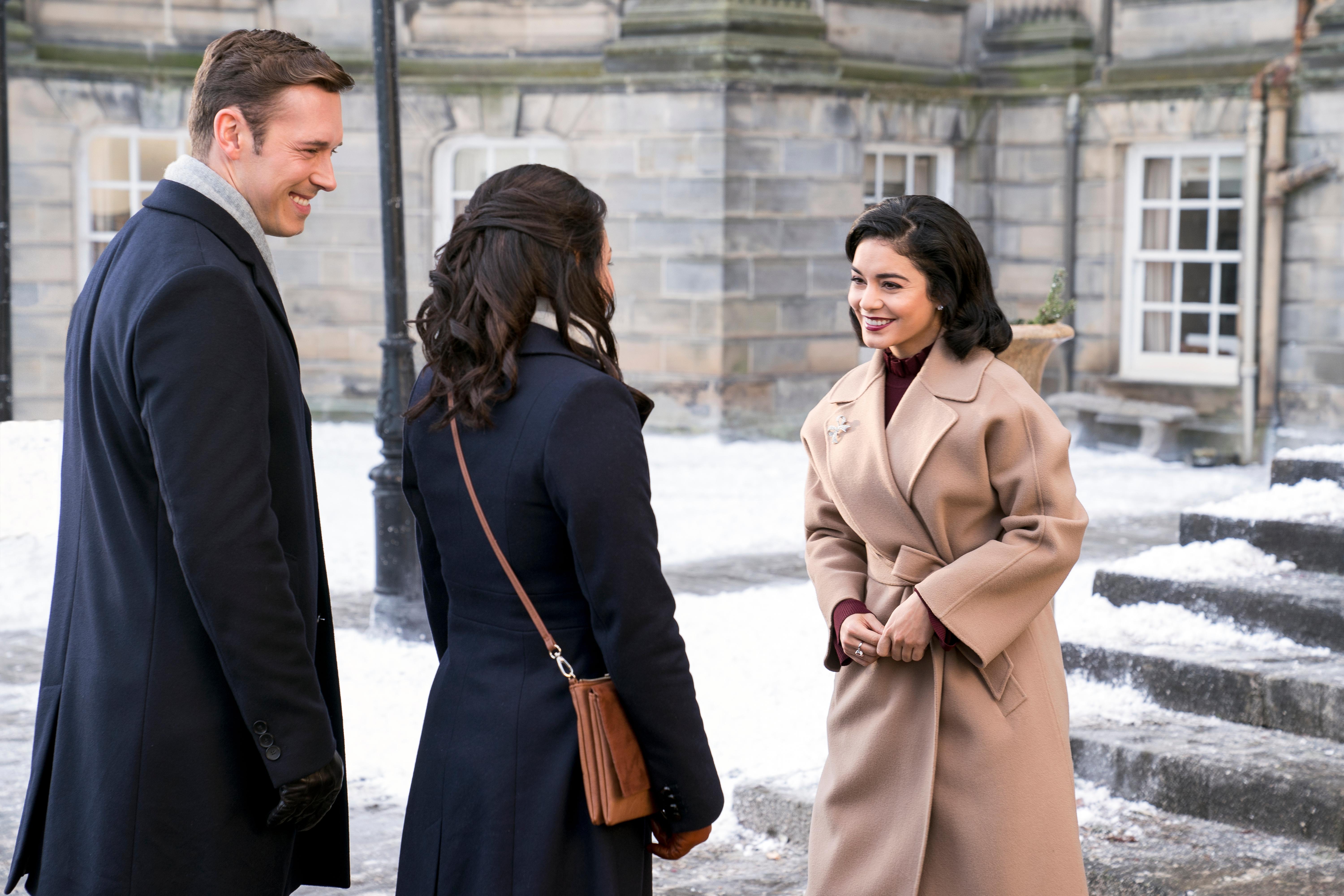 Article continues below advertisement
Will there be a third 'Princess Switch' movie?
According to TheWrap, a third Princess Switch movie has already been greenlit by Netflix and will begin production for a winter 2021 release date. That's basically the best news ever for those who have watched the story of Stacy and Margaret in both of the other movies so far. The second movie even introduced a cousin who is also identical to the women, and it makes you wonder what the plans are for characters in the third movie.
It's also unclear just what a third Princess Switch movie will be about. Of course the good news is that it's happening at all, but the plot could be almost anything at this point. The Princess Switch: Switched Again ended in a satisfying way with everyone getting their respective happy endings. But, to be fair, it won't be hard to drum up a little heartache or mischief to send the characters for yet another tailspin.
Article continues below advertisement
Vanessa Hudgens already plays three characters in 'The Princess Switch: Switched Again.'
The one thing Vanessa Hudgens doesn't want for a third Princess Switch movie is to be stuck playing yet another character. In her eyes, three was already overkill. And, she told TheWrap, throwing a fourth character into the mix for her to play isn't on her list of hopeful additions for the third movie. We're already verging on Nutty Professor II: The Klumps territory here, so it totally makes sense.
Article continues below advertisement
"No, no, that's just too outrageous," Vanessa told TheWrap, of adding a fourth character for her to play. "We're already at max outrageous here with three characters, we're just going to keep it at that. And I would 100 percent lose my mind if I tried to add another me, even though it would probably be Scottish [and] I love that accent and it would be a great excuse to master the Scottish accent. But no, that's not happening."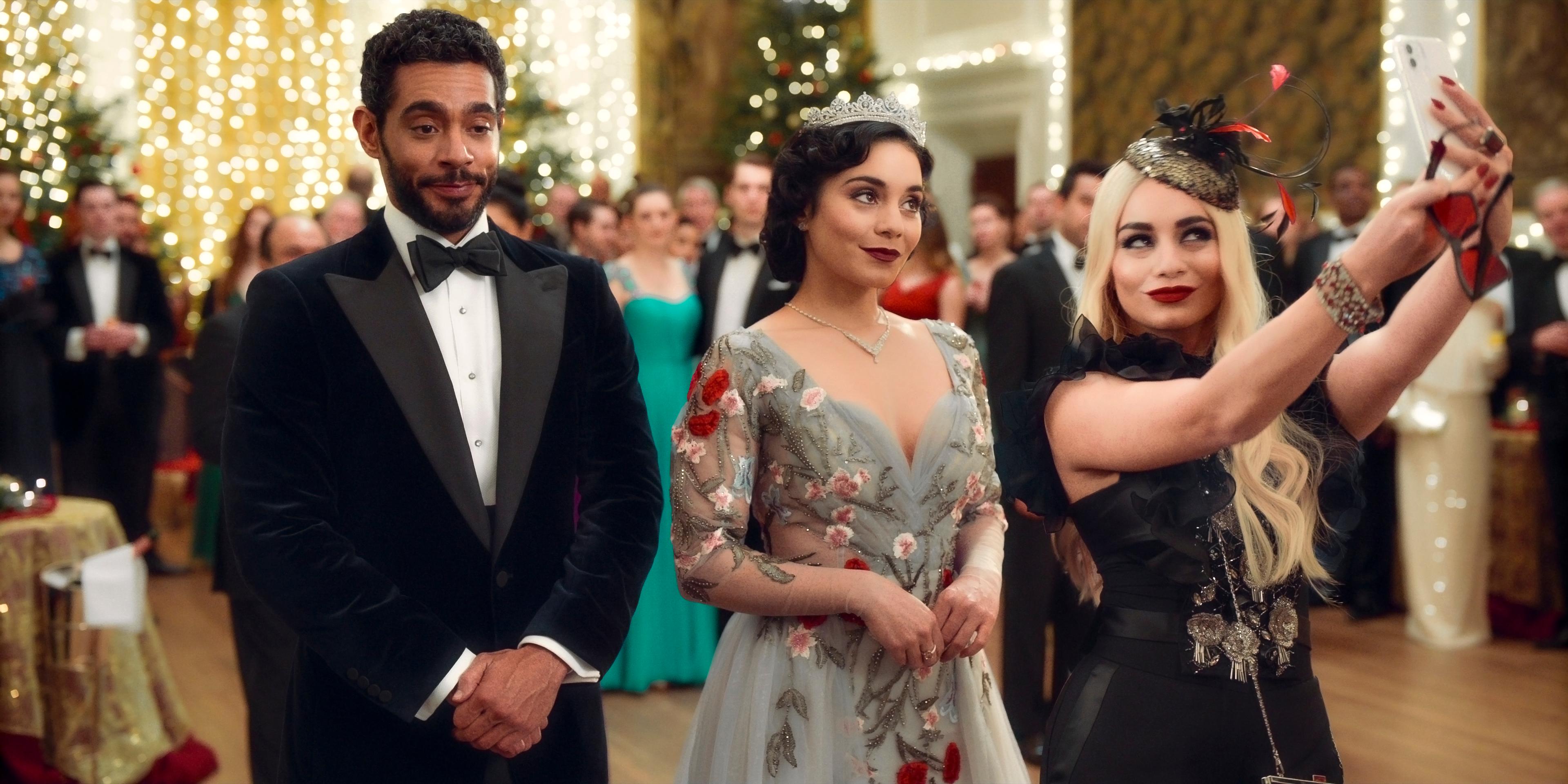 Where will 'The Princess Switch 3' be filmed?
So far, The Princess Switch movies have made the rounds in Europe. The first movie was filmed in Romania, while The Princess Switch: Switched Again was filmed in Scotland. It stands to reason that a third movie would film somewhere equally as naturally cinematic. In both movies, real life castles were used, and as of right now, the third Princess Switch movie is set to film in Scotland yet again.
Both Princess Switch movies are now streaming on Netflix.