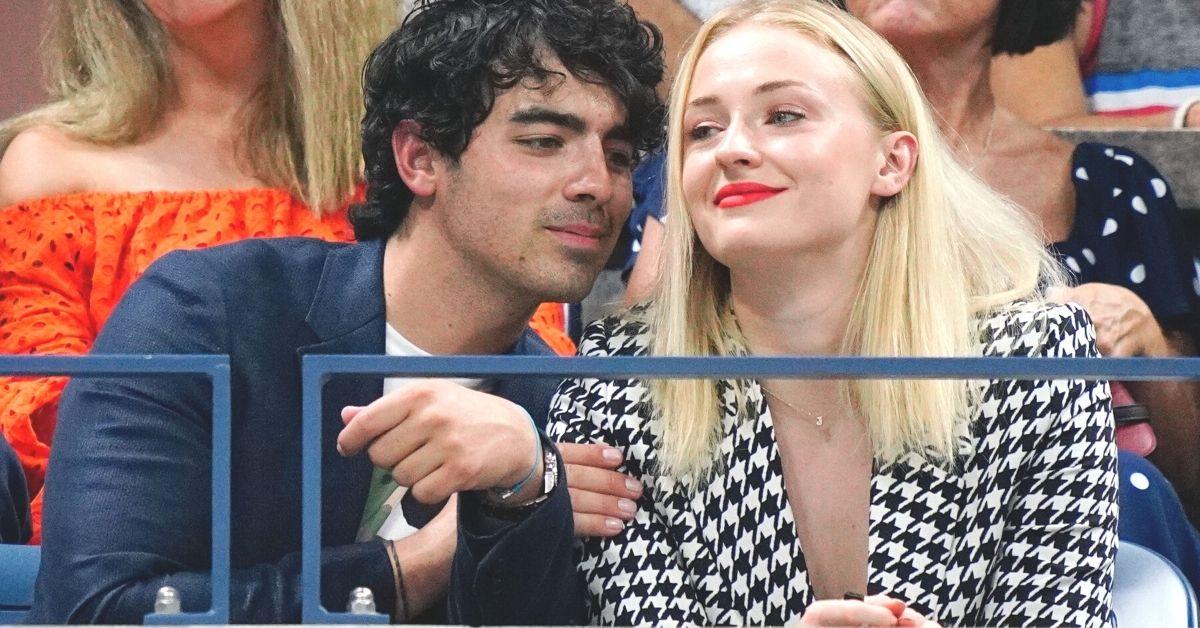 Sophie Turner and Joe Jonas' Baby Girl Is Here, and Her Name Is Adorable
Congratulations are in order for two of our favorite celebrities! Joe Jonas and Sophie Turner welcomed their baby into the world and have entered into parenthood. The two recently celebrated their first wedding anniversary and now have a lot more to celebrate. Sophie and Joe had a baby girl named Willa, and the meaning behind the name has everyone talking.
Article continues below advertisement
Sophie Turner and Joe Jonas are now parents to a baby girl.
The 24-year-old Game of Throne actress Sophie Turner and 30-year-old "Sucker" singer Joe Jonas have welcomed their first baby into the world, their representatives confirm to PEOPLE. The couple got married in May 2019 and although they never put out an official statement that they were going to become parents, the gorgeous bump Sophie was photographed sporting at various events, including Black Lives Matter protests, was unmistakable.
Article continues below advertisement
In February 2020, news outlets started to report that she and Joe were going to become parents. When Sophie was photographed shopping at a children's store in California in March, it was pretty much confirmed for fans that there was a bun in the oven.
A few months later, in May, Joe discussed spending time with his wife while in quarantine.
"We're having a good time. We got married last year, so we're new to this, so we're still enjoying that time," Joe said during an appearance on SiriusXM Hits 1's Celebrity Session hosted by The Morning Mash Up. "Also, we were on tour for what feels like more than a year, so being home is kinda nice."
Article continues below advertisement
"We appreciate and we know that time for ourselves is important," he added. "So, I'll do my thing, she does her thing, even though we're all under one roof. I think that's been helpful for us."
Since Sophie was pregnant during quarantine and still out there showing support for the social unrest that erupted across the U.S. over the past few months, a source told PEOPLE, "They're being cautious because of Sophie's pregnancy," – and now their baby is here.
Article continues below advertisement
What's the meaning behind Willa Jonas' name?
TMZ broke the news on July 27, 2020, that Joe Jonas and Sophie Turner welcomed a little girl named Willa.
"The couple is already obsessed and can't stop gloating about their new addition," a source told Entertainment Tonight. "The couple is taking time to enjoy this special moment and have only shared the news and updates with family and friends."
Article continues below advertisement
At this time, the new parents haven't shared a photo of their little girl, and there are no details on her birth weight or any identifying factors (like does she have dark brown hair like dad or light red like mama?).
Article continues below advertisement
The name Willa is a sweet choice for these celebrity parents because it's not too strange and out there like other celebrities like to do and it's not super common either. According to BabyNameWizard, "Willa" comes from a typical "boy" name: William.
The name means "resolute protector" and was more popular back in the 1930s, but there's been a small resurgence in its popularity over the past few years.
Article continues below advertisement
Fans are thrilled for Sophie and Joe and love the name they've chosen for their little girl.
"Sophie has a necklace with the 'W' of Willa and no one noticed it until now 🥺," one fan noticed.
"Willa Jonas - first of her name , princess in the North , daughter of Jophie, saviour of 2020," another said.
Article continues below advertisement
"Sophie Turner is gonna teach Willa how to be a strong feminist woman who will take s--t from no one because she's gonna be as awesome as her mom," a third fan wrote.
Congratulations to the new parents, and welcome to the world, Willa!