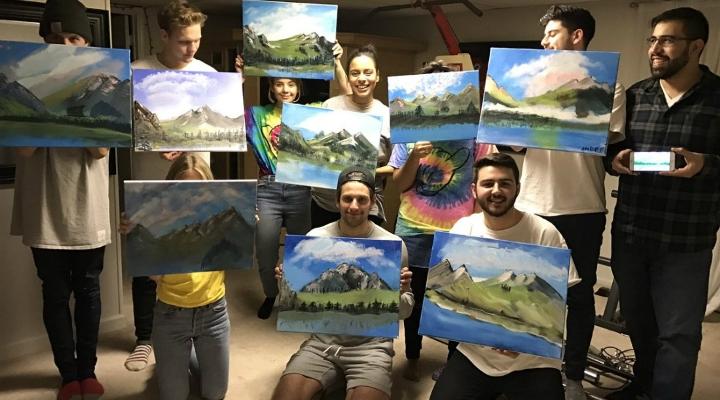 This Guy Had A Bob Ross Painting Party For His Birthday And It Was Incredible
By Mustafa Gatollari
If you ever tuned into to PBS, then you definitely got a whiff of Arthur, Sesame Street, or Reading Rainbow.
But the real OG of Public Broadcasting is the man with the Afro, the hippie with a brush, the baddest painter of them all: Bob Ross.
Yes, the "happy cloud" painting boss, Bob Ross, ruled Public TV. And even if you never tried painting along with him, the dude's soothing voice and endless enthusiasm for painting was so hypnotic that you couldn't help but just sit and watch him, even if for just a few minutes, whenever he was on TV.
For those in need of a refresher, the artist — who sadly passed away in 1995 at the age of 52 — hosted The Joy of Painting on PBS for 11 years.
So this guy decided to try 'the joy of painting' first hand: by throwing a Bob Ross painting birthday party and inviting all of his friends.
Needless to say, it looked absolutely incredible. And best of all? It costs next to nothing.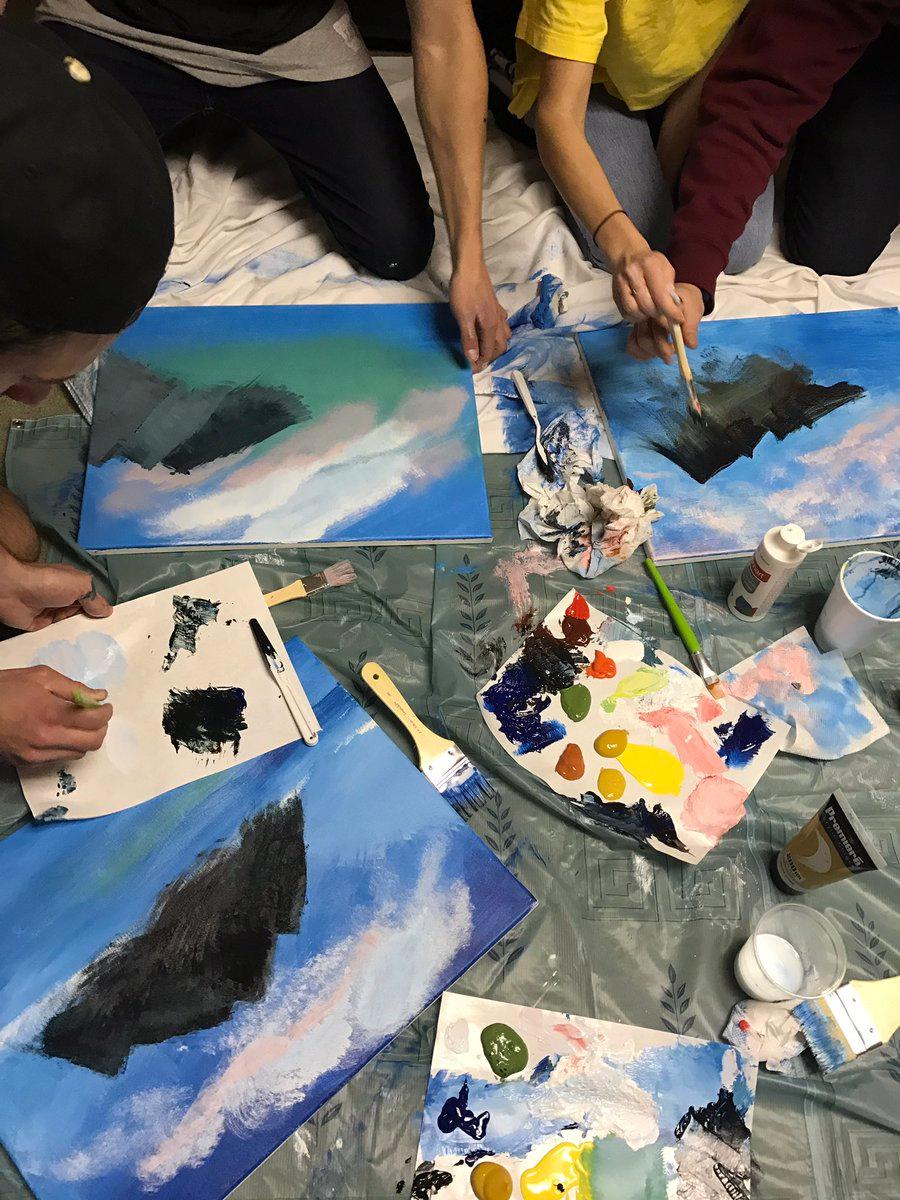 All you need is a few tubes of paint, pre-framed pieces of canvas, and a plastic table cover on the floor.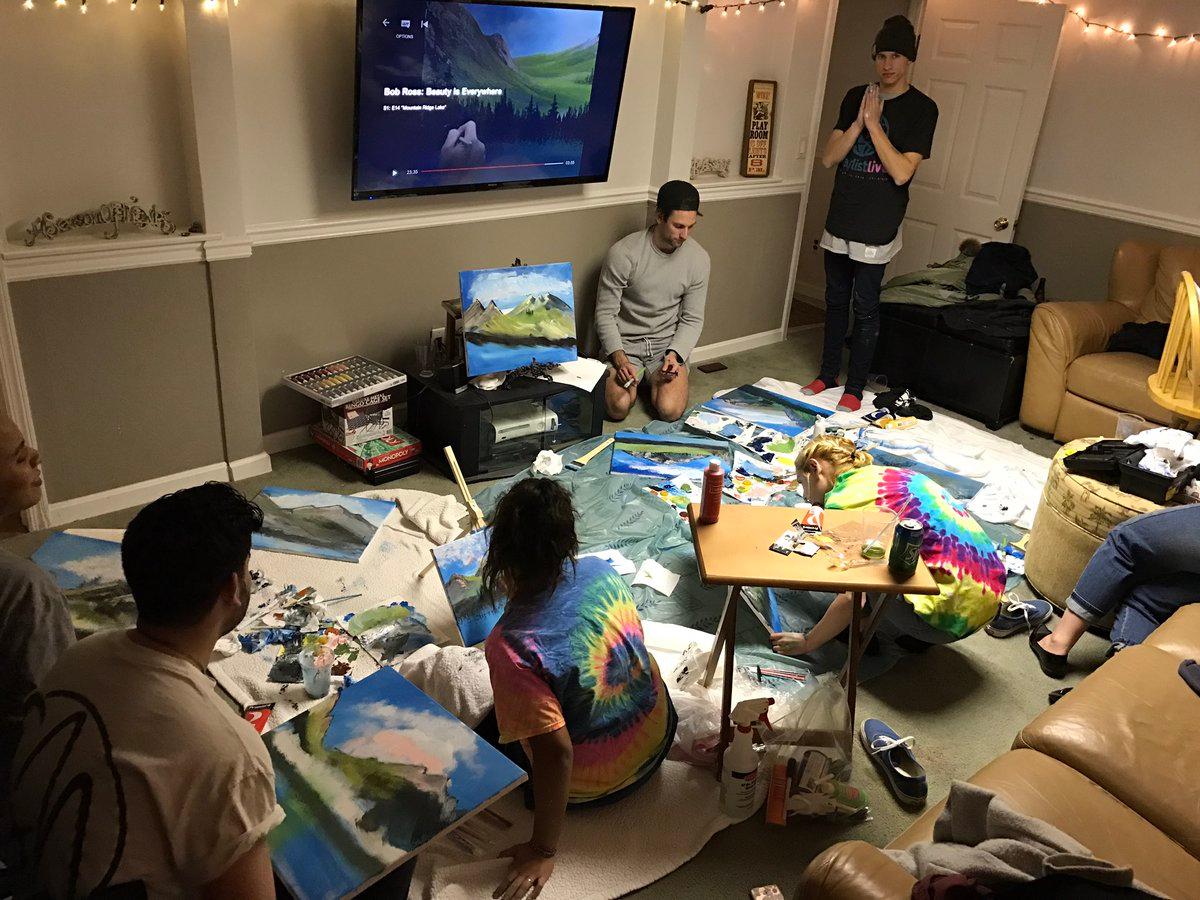 Plus you get to chill at home with your friends and drink/do/say anything you want while you channel your inner Bob Ross.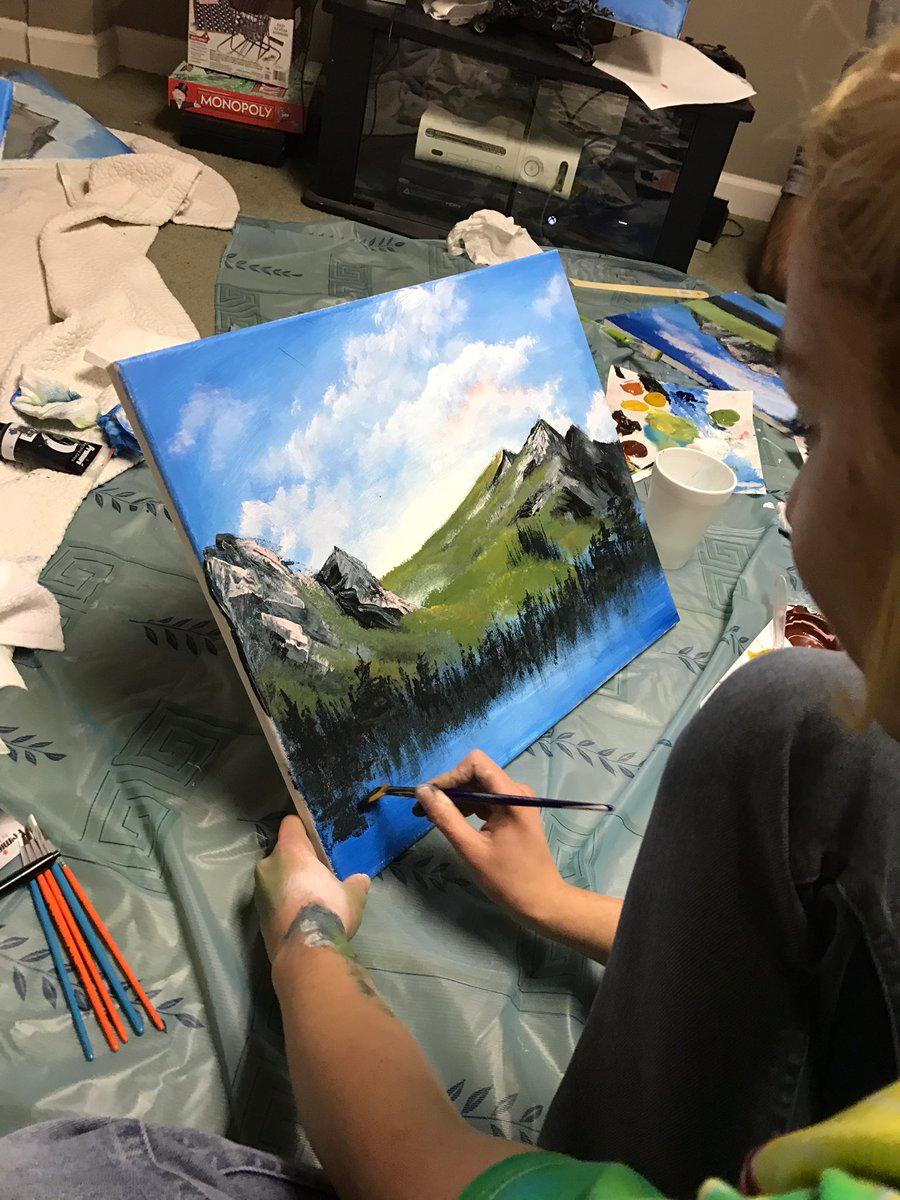 If that isn't a certifiable birthday success, then I don't know what is.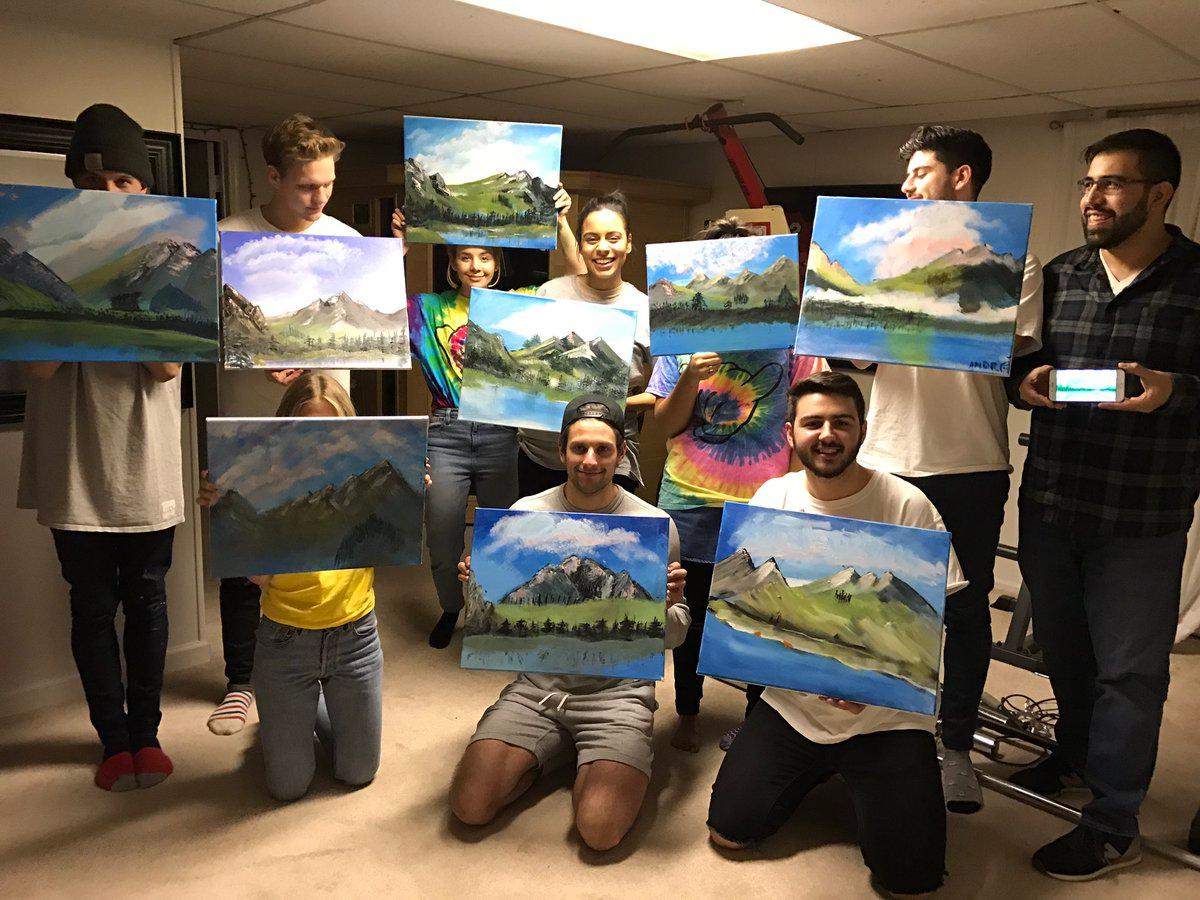 Twitter was in love with the idea, and people quickly started praising Chris' bday painting bash.
Some were quick to point out the one friend who cheated by "painting" on his phone.
While others wanted to take the credit for the awesome idea.
Whoever did it first, it doesn't matter. Because I'm totally stealing this and doing it for my upcoming birthday. Believe that.