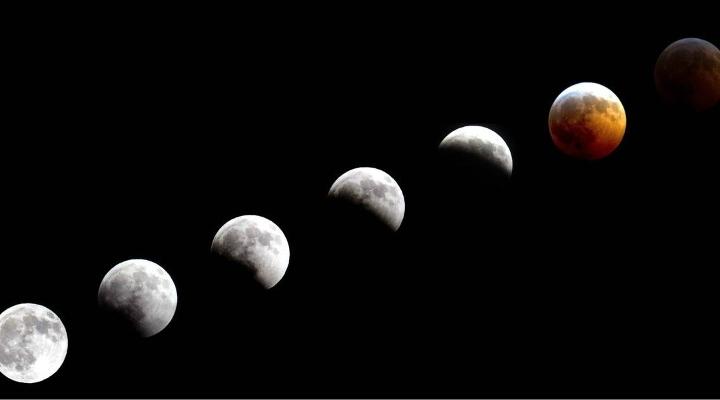 A Snow Moon, Comet, And Lunar Eclipse Are All Happening At The Same Time This Weekend
By Mustafa Gatollari
Celestial events are usually cause for some back-country driving with friends, and watching the sky in amazement. Whether it's a lunar eclipse, a comet shooting through the sky, or an insanely big full moon, they're awesomely trippy to watch.
But how would you feel about seeing them happen all at once? That'd just be too much to handle, right? I mean even the most diehard stargazer would have a difficult time processing all of that outer-space amazingness, right?
Well buckle up peeps, because a snow moon, comet, and lunar eclipse are all occurring at the same time this weekend. You hear that? At the same time!
A "Snow Moon" is the name associated with a full moon that falls in February, as it's the month that historically gets the most snowfall each year. You can catch this bad boy at 5:33pm on Friday night and it'll be gone by 7:22am (EST), giving you an ample 13 hours to look upward.
The New Year Comet is rarer, occurring only every 5 1/4 years. You'll be able to see it this Friday as well. Given its rarity, you might want to study up on the best time to view it in your location.
A Lunar Eclipse is also going down but the window is narrow: it'll only be visible between 7:43-9:53pm EST. For those in need of a refresher, a lunar eclipse occurs when the moon passes into Earth's shadow, making it look red. This can only happen on the night of a full moon and when the sun, Earth, and moon are closely aligned.
As long as you're in Europe, Africa, most parts of Asia, or North America, you'll be able to catch the eclipse.
So if you're a space-o-phile, then set a calendar reminder for this weekend and practice looking up into the sky. You're gonna see one hell of a view!