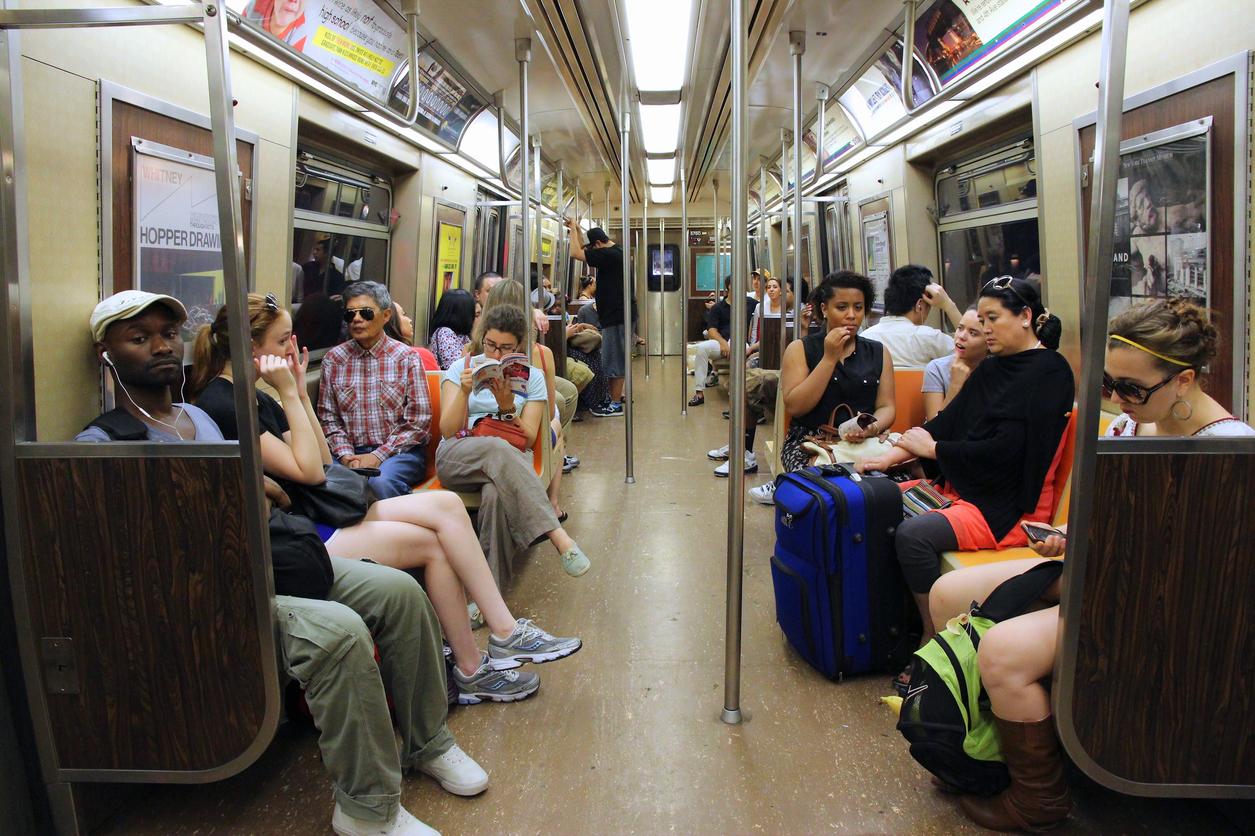 Viral Photo From NYC's Subway Captures America's Diversity In The Best Way
By Mark Pygas
It's easy to forget that the United States of America was a nation founded by Puritans fleeing religious persecution in Europe. And who, at least initially, were welcomed by and lived in relative peace with the native population. And it's that mixing pot of people and ideas from all different backgrounds that catapulted the country into global superpower status.
And while calls from President Donald Trump to build a wall on the border with Mexico, and to stop accepting refugees from certain countries, have been incredibly worrying, they've not stopped Americans from all backgrounds living in peace together.
While a Taoist, a Hasidic Jewish couple, and a nursing Muslim mother may sound like the start of a joke, it's a pretty normal sight on New York City's subway. Jackie Summers, a Brooklyn man, recently shared a photo he captured which sums up America pretty perfectly.
In a caption alongside the photo, Summers writes:
"A Taoist (me) gives up his seat so a Hasidic couple could sit together. They scoot over so a Muslim mother could sit and nurse her baby, on Easter Sunday. This is my America: people letting people be people."
And people seem to agree, with the post picking up some 57,000 shares and 75,000 likes since it was posted on Easter Sunday.
Summers told The Independent that he didn't really think much of the moment until something suddenly clicked and he decided to take the photo.
"I did not think about giving up my seat for the couple; the couple did not think about moving along to make room for the mother with her child."
"We live in a time when race, sexuality and religion have become divisive...But we have more important things to worry about than the color of someone's skin, or how they worship God."
Facebook commenters seemed to agree that the photo was a nice reminder of what America represents.
"THIS, is what makes America great," one commenter wrote. "And these days I've been struggling to find ways to feel good about America. We, the people... thank you for restoring a little of my faith in humanity today."
"Jackie's photo and accompanying story made my day. Returning to this post in my feed and seeing folks work stuff out in the subsequent comments -- in a civil and thoughtful fashion, mind you -- gives me hope."
Whatever color you are, religion you practice, or who you love, you all have one thing in common — you're all American.