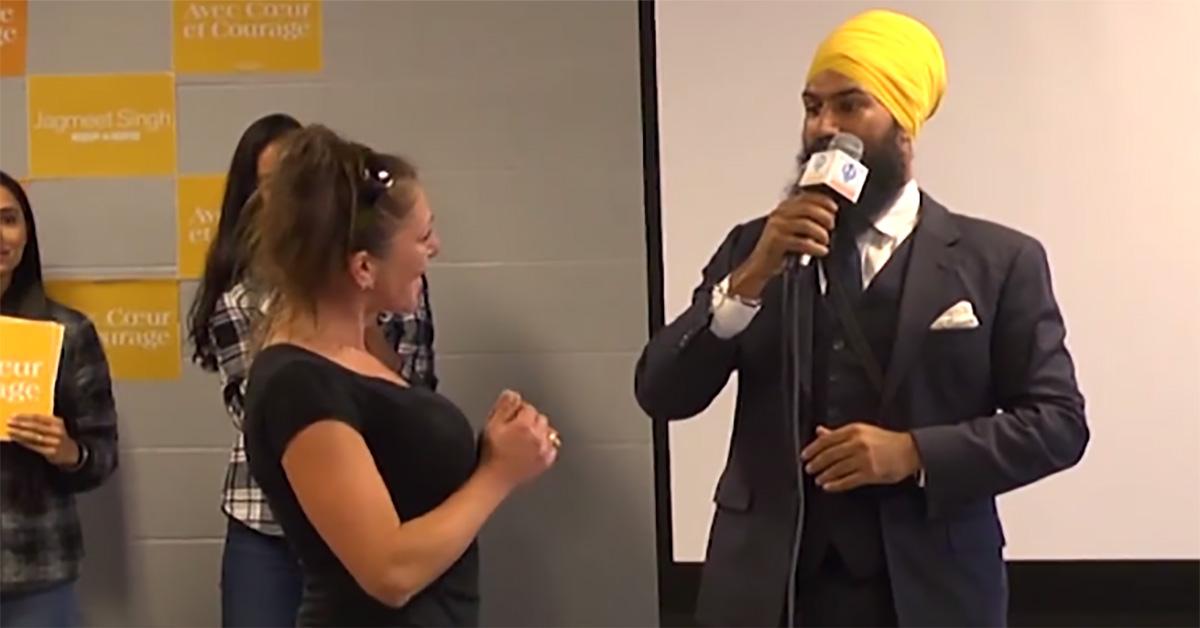 Sikh Politician's Reaction To Woman Who Ranted About Muslims Is Perfect
By Mark Pygas
Canadian Sikh politician Jagmeet Singh, a frontrunner for leader of Canada's third largest party, the left-leaning New Democratic Party (NDP), is going viral for his response to a woman who stormed the stage at a campaign event.
The woman, who identified herself as Jennifer, said: "We know you're in bed with Sharia. We know you're in bed with the Muslim Brotherhood."
Sharia, of course, is a canonical set of laws in Islam and totally unrelated to Sikhism.
Hate crimes against Muslims and those mistaken for Muslims, especially Sikh men who grow long beards and wear turbans, have risen dramatically since 9/11. In the first month after the terrorist attack, the Sikh Coalition documented more than 300 cases of violence and discrimination against Sikhs in the United States.
In 2012, a far-right army veteran killed six worshipers and wounded four others at a Sikh temple in Wisconsin.
And this hate seems to be something that Singh is familiar with. After the woman storms off in the video, he says:
"You know growing up as a brown-skin, turbaned, bearded man that I've faced things like this before. There's going to be other obstacles that we're going to face and we're going to face them with love and courage."
The video has been viewed more than 600,000 times since it was uploaded last week, and attracted thousands of positive reactions.