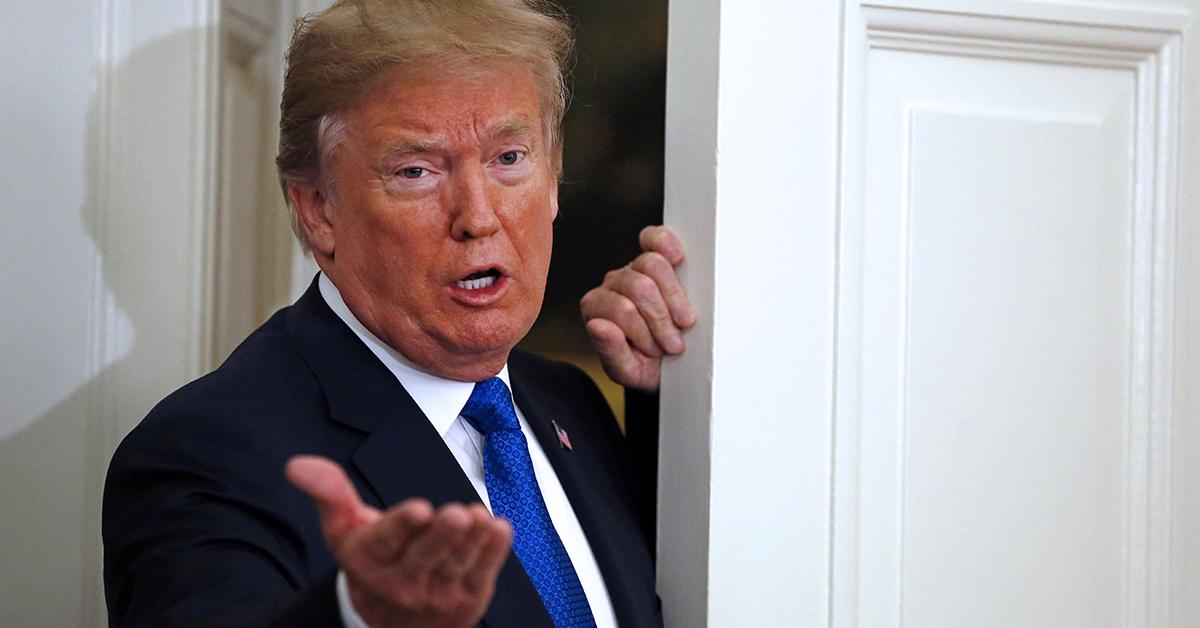 The Latest Obamacare Sign-Up Numbers Will Not Make President Trump Very Happy
By Mark Pygas
President Donald Trump has repeatedly attempted to replace the Affordable Care Act, also known as Obamacare, which he claims is "failing." His latest attempt was shut down by Arizona Republican John McCain, as well as fellow Republican Senators Susan Collins, of Maine, and Lisa Murkowski, of Alaska.
Only 24% of Americans supported the Graham-Cassidy bill, according to a poll by Public Policy Polling. And this week, a poll by the Washington Post and ABC revealed that only 26% of Americans believe Trump is handling health care effectively.
It makes sense then that at the start of Obamacare's new enrollment cycle on November 1, people were signing up at a far greater pace than last year. According to the Centers on Medicare and Medicaid Services (CMS), 464,140 customers renewed their coverage and another 137,322 customers enrolled for the first time in the first four days of 2017.
Some 1,008,281 customers signed up in the first 12 days of 2016. Crunch those numbers, and there were 150,366 enrollments per day in 2017, compared with 84,018 in 2016.
Though it's worth reiterating that we're comparing the first four days of 2017 with the first 12 days of 2016, which is the earliest set of data available for 2016. Things may change when more data is available for 2017.
The enrollment period is far shorter this year, ending on December 15th. In 2016, people had three months to sign up. The administration has also slashed the advertising budget for enrollment by 90%, which has led experts to believe that enrollment as a whole might slump.
"We shouldn't read too much into this since there's five weeks to go and we need to get a lot of people signed up quickly," Lori Lodes, co-founder of Get America Covered, told NBC.
"The administration has caused a lot of anxiety for people over the last year when it comes to health care, but there's also been a more in depth conversation about what Obamacare really is about."
President Trump has also cut off cost-sharing payments owed to insurers, meaning premiums for some of those on the marketplace have risen.
The apparent surge in the popularity of Obamacare, despite President Trump claiming the program was in a "death spiral," has left many on social media confused.
But Sabrina Corlette, a research professor at Georgetown's Center on Health Insurance Reforms, thinks that at the end of the day, people just want good health care that they can afford:
"Bottom line, there are a lot of people out there who want and need good quality, affordable coverage, and no amount of political grandstanding changes that," Corlette told NBC.