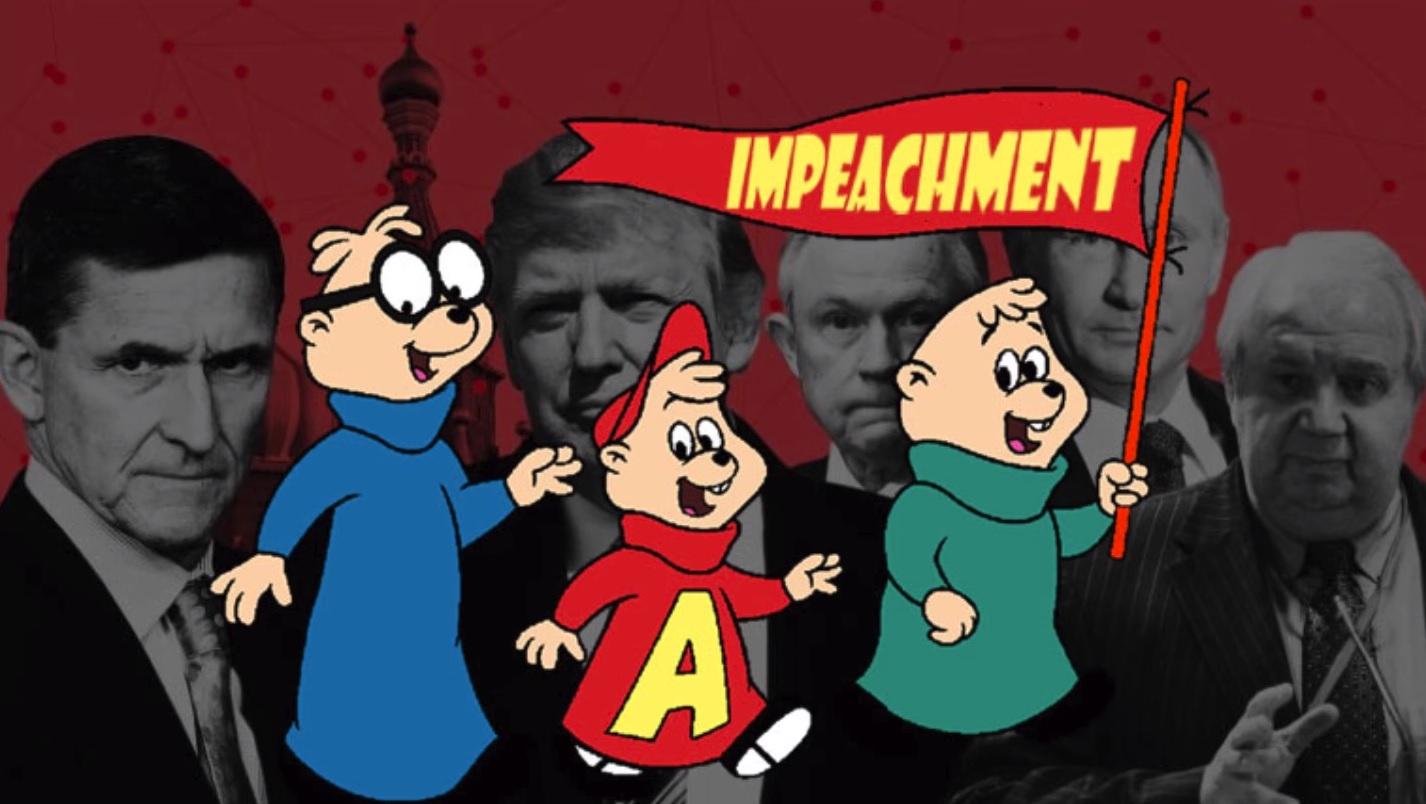 Comedian Gives Chipmunk Song An Impeachment Makeover--And We Could Listen To It All Day
By Mark Pygas
On Friday, President Donald Trump's former national security adviser, Michael Flynn, pleaded guilty to making a false statement to the FBI in January as part of an apparent plea deal.
The charges were brought by Special Counsel Robert Mueller, as part of his investigation into Russian interference in the 2016 election. The investigation began after Flynn's resignation earlier this year, after he misled White House officials about conversations he had with the Russian ambassador before Donald Trump took office
President Trump took to Twitter on Saturday to deny that he had asked former FBI Director James Comey, who President Trump fired, to stop his investigation into Flynn's contact with Russian officials.
Comey has claimed that President Trump asked him personally to stop the investigation into Flynn. If true, it would suggest that President Trump knew Flynn had committed a serious crime.
President Trump then proceeded to slam the FBI, saying their reputation is "in tatters."
Richard Painter, a former ethics counsel to the George W. Bush administration, believes that the tweets are a clear indication that Trump had attempted to obstruct various investigations.
"He could be tweeting himself into an obstruction of justice conviction," Painter said.
Laurence Tribe, a professor in constitutional law at Harvard University, added:
"That's a confession of deliberate, corrupt obstruction of justice."
One of Trump's attorneys, John Dowd, has since claimed he had written the tweet denying that President Trump had asked Comey to stop the investigation, adding that the tweet was "sloppy."
Unsurprisingly, there's a fair few people who think that an impeachment might be around the corner.
Comedian Rocky Mountain Mike is one of them. He recently decided to give The Chipmunk Song, 'Christmas Don't Be Late,' a makeover to fit with the season this year...