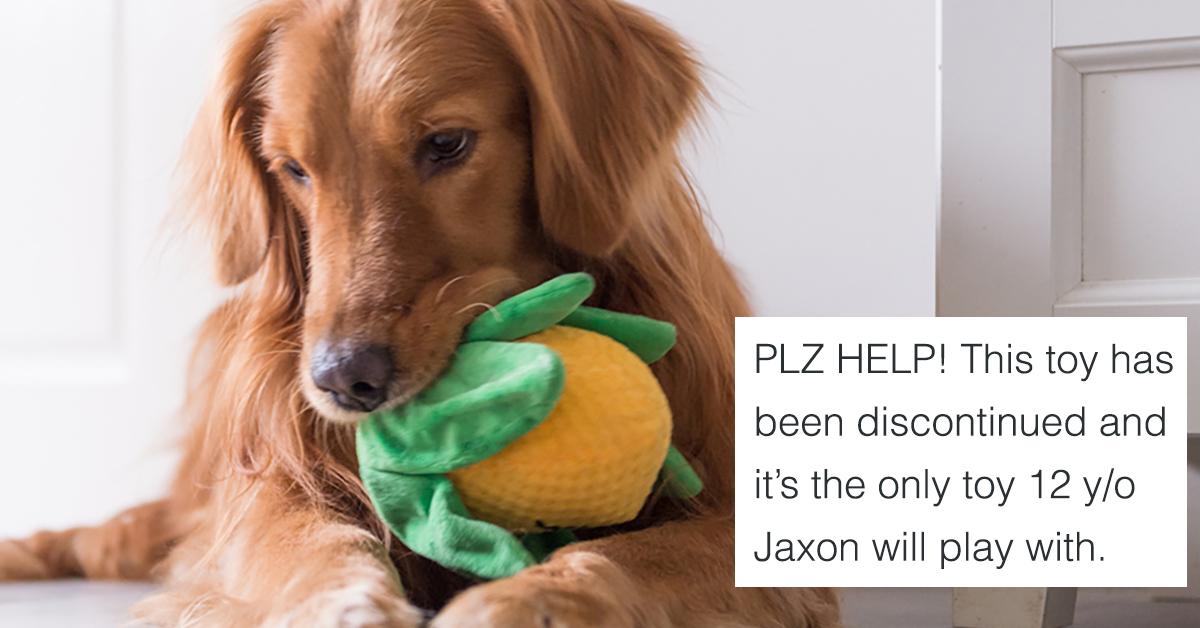 Petsmart Employee Helps Dog Owner Find Discontinued Toy For Picky Dog
By Mark Pygas
Everyone's dog has a favorite toy that they just won't put down. Every other toy pales in comparison and just won't live up to their high standards. Unfortunately, those toys tend to get destroyed over time, and if they get discontinued, it can be hard to find a suitable replacement if your pup is particularly picky.
Twitter user Kelli Brown's 12-year-old dog Jaxon is one of those pups. He's spent most of his life in love with a green dinosaur designed by Top Paw that Petsmart no longer sells. And while he's only small, it's slowly getting destroyed.
Back in January, Brown put out a call to see if they might have any sitting around in a warehouse.
He wrote, "@PetSmart PLZ HELP! This Top Paw toy has been discontinued but it's the only toy 12 y/o Jaxon will play with. Got any laying around? We'll buy them all up if you'll let us! Our internet search brought us no luck. Very sad boy here!!"
People suggested similar looking toys, but apparently, Jaxon is smart enough to know the difference.
"We've tried other green toys over the years, he won't have anything to do with them. And- there was a red & yellow version of his fave toy (a dragon!)- same size, same fabric, just a different color and no dice. What a weirdo, lol," the owner wrote.
Thankfully, a Petsmart employee was able to find some in their clearance section.
A month later and Jaxon is a very happy boy.
Playing with so many toys is exhausting work.
Judging by Ken's response, it was worth all the effort.
And people were very appreciative.
The Internet can be great at times.
Jaxon has enough dinosaurs to last him a while.