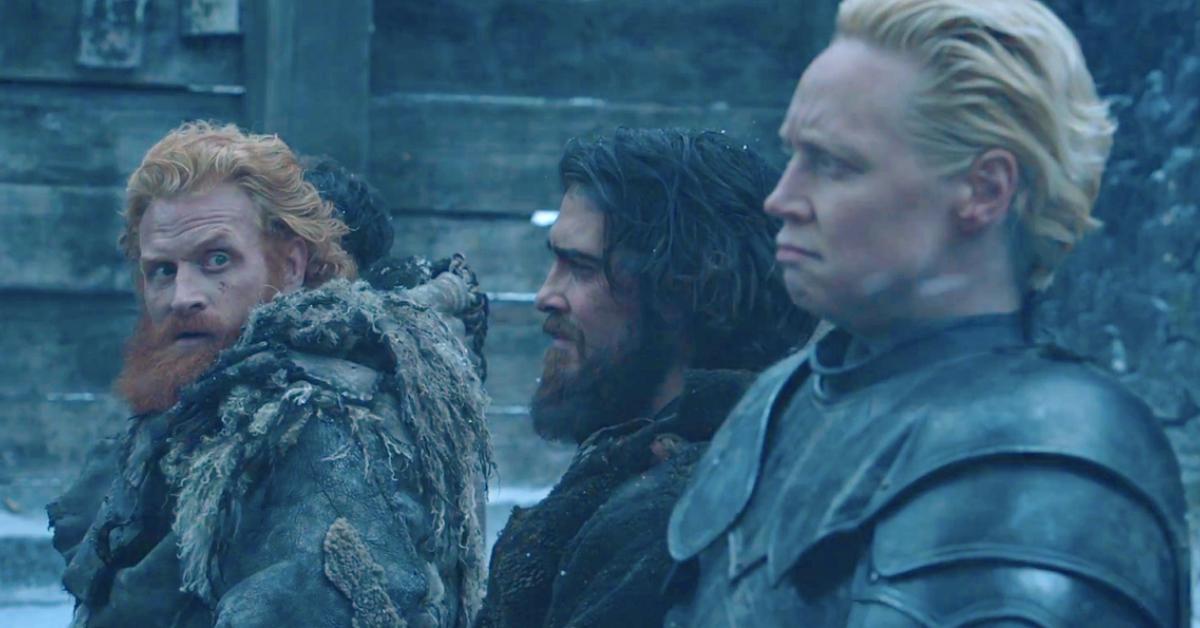 'Game Of Thrones' Fans Are Rooting So Hard For Tormund and Brienne
By Mustafa Gatollari
If you've been watching Game of Thrones, then you'll know that there's a love story in the series greater than the relationship between Rhaegar Targaryen and Lyanna Stark.
And that is the very palpable infatuation Tormund Giantsbane has with Brienne of Tarth. I mean, just look at him looking at her. Have you ever seen such passion? Such love? Such lust? Such hope for the future?
From the moment he set eyes on her, he was absolutely struck. The man is possessed with the one they call Brienne of Tarth. Well, they call her that because that's her name, but still, imagine the way Tormund's heart jumps a flutter whenever her name is mentioned or he sees her short, blonde hair.
He's been obsessed, just look at him trying to eat without staring her down. It definitely isn't a sexy bite of whatever the heck he's chewing right here and Brienne's reaction to it is the best, but you can't deny the dude's feelings.
In the latest episode, as Tormund was walking north of the wall to fetch a White Walker for Cersei, the bearded man himself opened up about the love of his life, saying that he hopes there'll come a day when they can have children together, and it's probably the most adorable thing that's ever happened in the show. I want them to find love in a hopeless place.
And all the conversation about having gigantic babies has the internet tickled pink.
People were touched by how direct and simple he was.
Even if the Hound wasn't hearing it.
But that didn't stop people from speculating as to what their future children will look like.
And if there's one thing people want to see happen in the show, it's a happy ending for Tormund and Brienne.