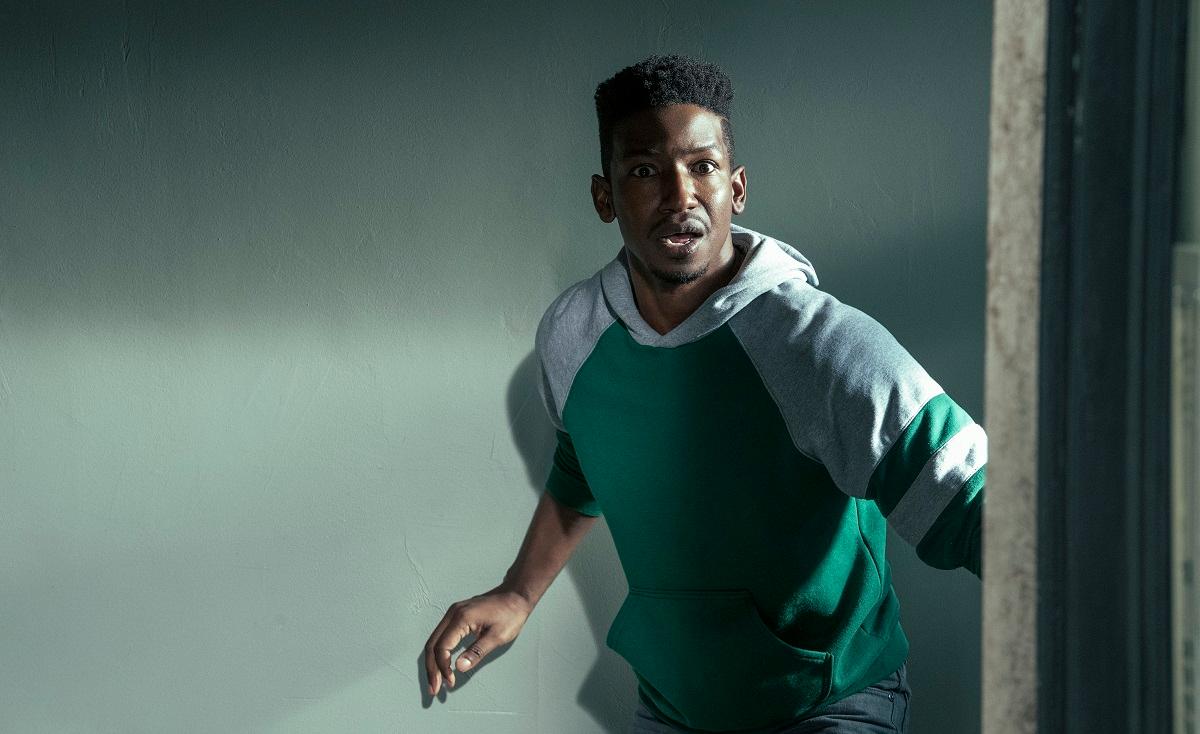 'Archive 81' Is a Hauntingly Addictive Netflix Series With an Equally-Tantalizing Ending
Spoiler alert: This article contains spoilers for Archive 81 on Netflix.
In less than a week since its release date, Archive 81 has already topped Netflix's Top 10 list in the U.S. Adapted from a podcast series, the show is a sensory horror experience that uses sight and sound to deliver some solid scares. With an eight-episode first season, you can blast through it over a long weekend. If you finished already, that ending though!
Article continues below advertisement
Archive 81 follows Dan Turner (Mamoudou Athie), an archivist who is hired by a mysterious benefactor to restore videotapes recovered from a burned apartment building. Each restored tape reveals the video logs of Melody Pendras (Dina Shihabi) in 1994 as she moves to the Visser apartment building in search of her missing mother.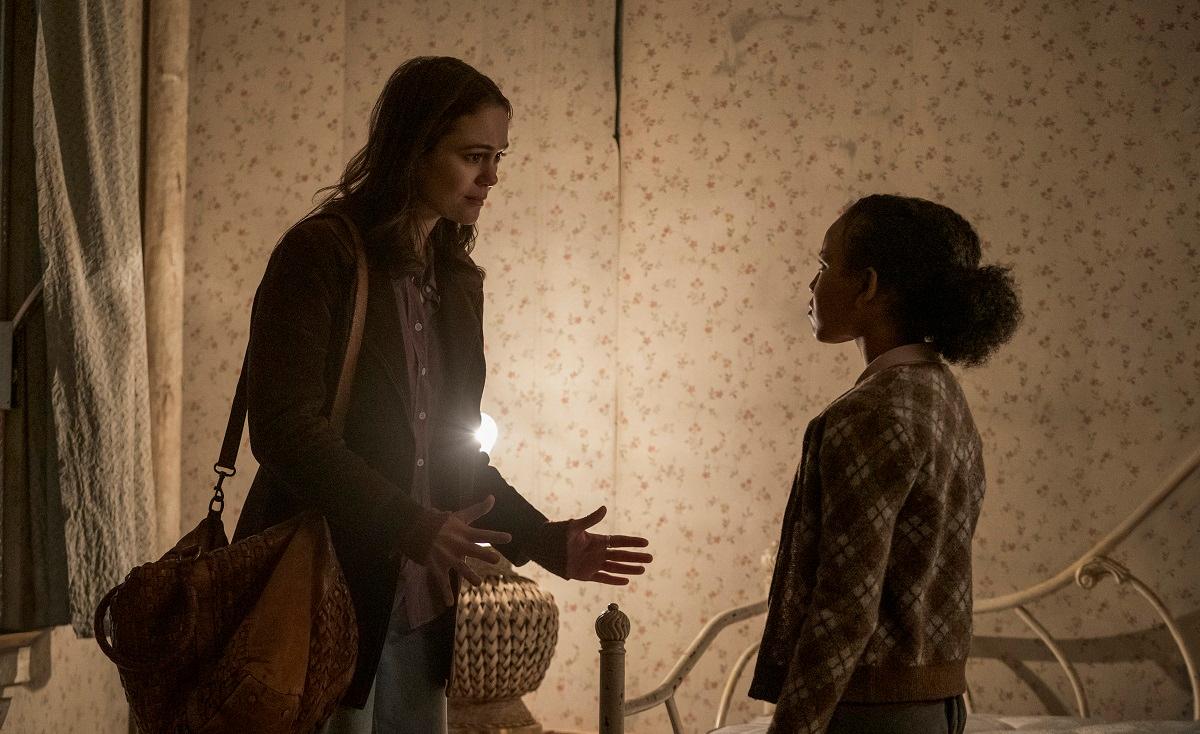 Article continues below advertisement
But as Dan views each tape, a dark and otherworldly secret comes to light that is tied to his own past. Archive 81 is more than deserving of its top spot on Netflix, and the ending to the season only leaves us wanting more.
Let's break down the ending to 'Archive 81.'
The more tapes Dan restores, the more secrets he uncovers about the cult operating out of the Visser. Led by Samuel Spare (Evan Jonigkeit), Dan watches as the cult prepares for a sacrificial ritual that will open the door to "the Otherworld" and allow the godlike-being Kaelego to cross over. While Melody tries to stop the ritual from taking place in 1994, Dan begins to have waking dreams of Melody speaking to him in the present day.
Article continues below advertisement
Eventually, Dan discovers that they are anything but dreams. Melody is unwittingly calling for help, having been trapped in the Otherworld after Samuel and the other cultists stepped through in 1994. Aided by his friend Mark Higgins (Matt McGorry) and groundskeeper Bobbi (Jacqueline Antaramian) — a witch who happens to be Melody's long-lost mother — Dan attempts to repeat the ritual to rescue Melody from the Otherworld.
In the final moments of the season, Dan and Melody physically meet for the first time. As they try to escape back to their own world, Samuel appears and drags Melody away. Surprisingly enough, however, she reappears in present day with her mother and Mark. But Dan isn't quite as lucky. In fact, as he awakens from a 10-day coma in a hospital, he discovers that he's inexplicably stuck in 1994.
Article continues below advertisement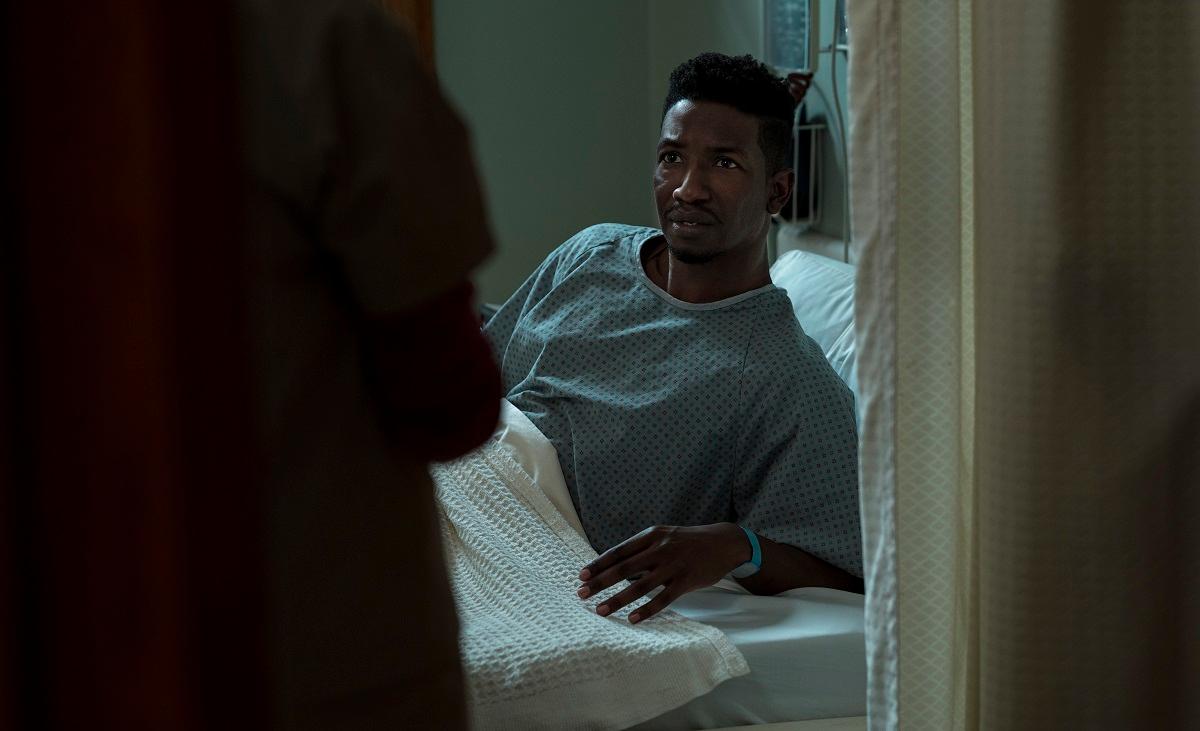 The temporal switch between Dan and Melody is confounding, to say the least. It would have been one thing for Samuel to drag Melody back into the Otherworld to keep her there. Instead, Dan and Melody both manage to escape unharmed, albeit having exchanged eras in the process.
All bets are out the window at this point, considering that Dan ends up at a point in time after the Visser has burned down in 1994. But if archival footage brought him and Melody together once, it could certainly do it again.
The first season of Archive 81 is currently available on Netflix. The ongoing podcast series is in its third season.