Shanique and Randall Entered 'The Ultimatum' As a Couple — But Did They Leave As One?
Are Shanique and Randall from 'The Ultimatum' still together? Shanique issued an ultimatum because she wanted Randall to reassess his attitude. What happened next?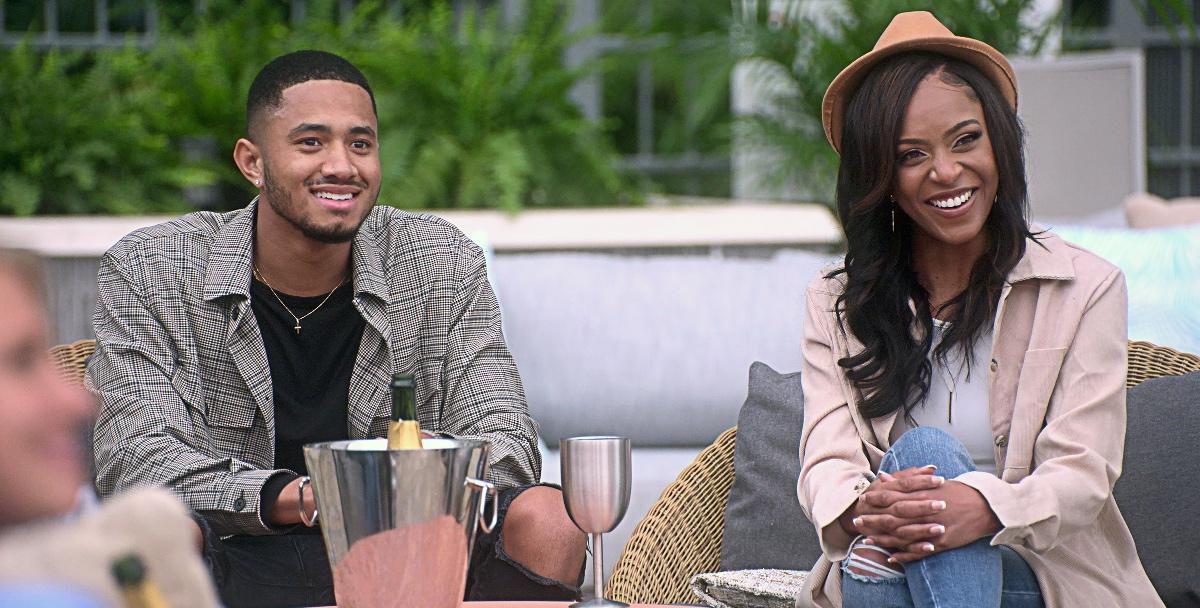 Hosted by Nick and Vanessa Lachey, Season 1 of The Ultimatum: Marry or Move On calls on six couples to reassess their relationship by spending some time with other people.
Shanique and Randall, April and Jake, Rae and Zay, Madlyn and Colby, Alexis and Hunter, and Lauren and Nathan agreed to join the reality show on Netflix to learn whether their love is strong enough. Are Shanique and Randall still together?
Article continues below advertisement
Shanique and Randall joined 'The Ultimatum' to work out whether their bond is long-lasting. Are they still together?
Shanique, a 24-year-old business owner, and Randall, a 26-year-old senior cloud analyst, have been together for about a year and a half. They decided to join the cast of The Ultimatum: Marry or Move On to figure out whether they could take things to the next level.
Article continues below advertisement
Shanique has been open about her intention to get married and have kids. Meanwhile, Randall previously said that he wouldn't want to walk down the aisle without paying off his debts first. Needless to add, Shanique was the one to issue the ultimatum, hoping she may be able to find out more about why Randall might not be in a hurry to tie the knot. But what did they decide in the end?
Article continues below advertisement
As the first few episodes of The Ultimatum reveal, Shanique and Randall have both been able to hit it off with other people. Shanique started spending more time with Zay, a 25-year-old basketball player, and Randall had a strong connection with Madlyn, a 24-year-old IT project manager. Intriguingly enough, Zay picked Shanique as his trial wife, and Madlyn picked Randall.
Things took a new turn between Shanique and Randall and Madlyn and Colby on 'The Ultimatum.'
The blissful beginnings gave way to a tempestuous second act — with Shanique, Randall, Madlyn, and Colby all voicing a certain sense of doubt concerning the soundness of the decision.
Shanique, Randall, Madlyn, and Colby have only been posting solo photos on Instagram as of late — which makes it near-impossible to decipher their current relationship status. To find out whether they're still together, check out the Season 1 Finale of The Ultimatum on Netflix on April 13, 2022.