HBO's 'Succession' Season 3 Is Almost Here — Let's Rehash the Series' Biggest Twists
'Succession' Season 3 is finally approaching. In celebration of the return of HBO's satirical drama, we're here to rehash some of the show's biggest twists.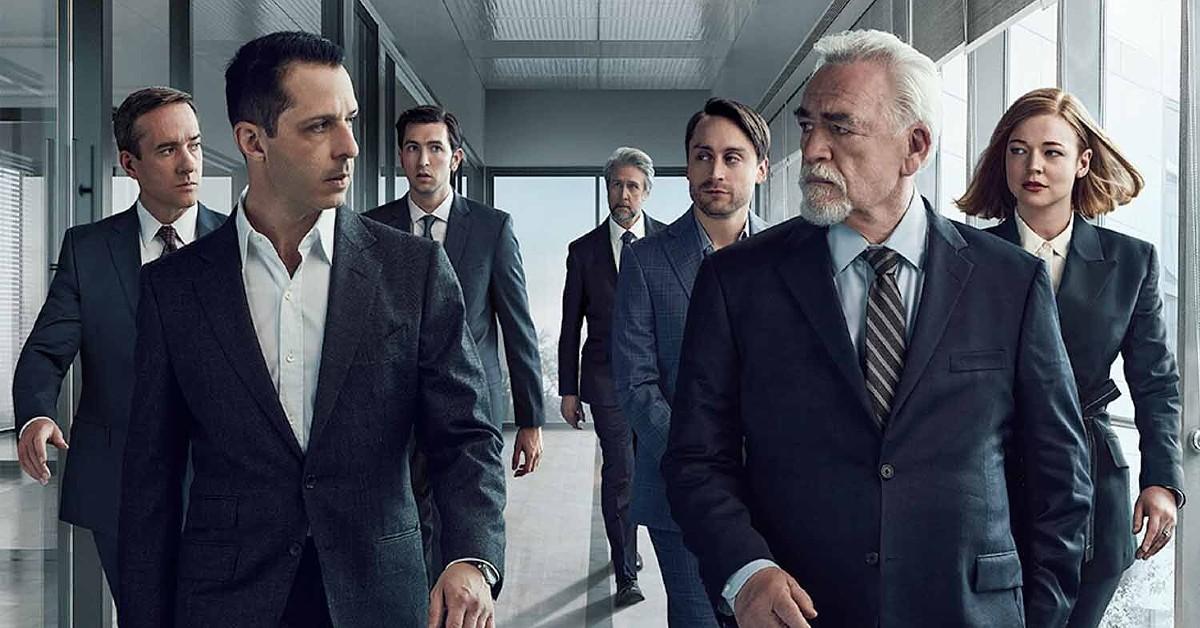 Spoiler warning: This article contains spoilers for Seasons 1 and 2 of Succession.
Article continues below advertisement
Friends, frenemies, business partners, the day is almost here. Us Succession fans have been waiting in agony for Season 3 for two years now, and its premiere date, Oct. 17, 2021, is finally just around the corner. HBO's gripping satirical dramedy — which falls in the disgustingly-rich-white-people-donning-navy-blue-suits sub-genre — has amassed an enormous following and almost universal critical acclaim.
The plot follows aging Roy family patriarch and billionaire founder and CEO of media conglomerate Waystar Royco, Logan Roy — impeccably played by Emmy winner Brian Cox — as he strategically and coldly dangles the future company successor position above his spoiled children's heads, messing with them and pitting them against each other along the way.
But his kids — played by Sarah Snook, Kieran Culkin, Jeremy Strong, and Alan Ruck — aren't to be trusted, as they're just as conniving and backstabbing as their papa.
Article continues below advertisement
With crime, buried scandals, and manipulation saturating practically every episode, Succession, which is assumed to be inspired by the Murdoch family dynasty, is chock-full of twists, turns, and truly shocking moments. To prepare for the arrival of Season 3, let's look back at the series' biggest twists and wildest scenes. Boar on the floor, anyone?
1. Cousin Greg Keeps Those Infamous Files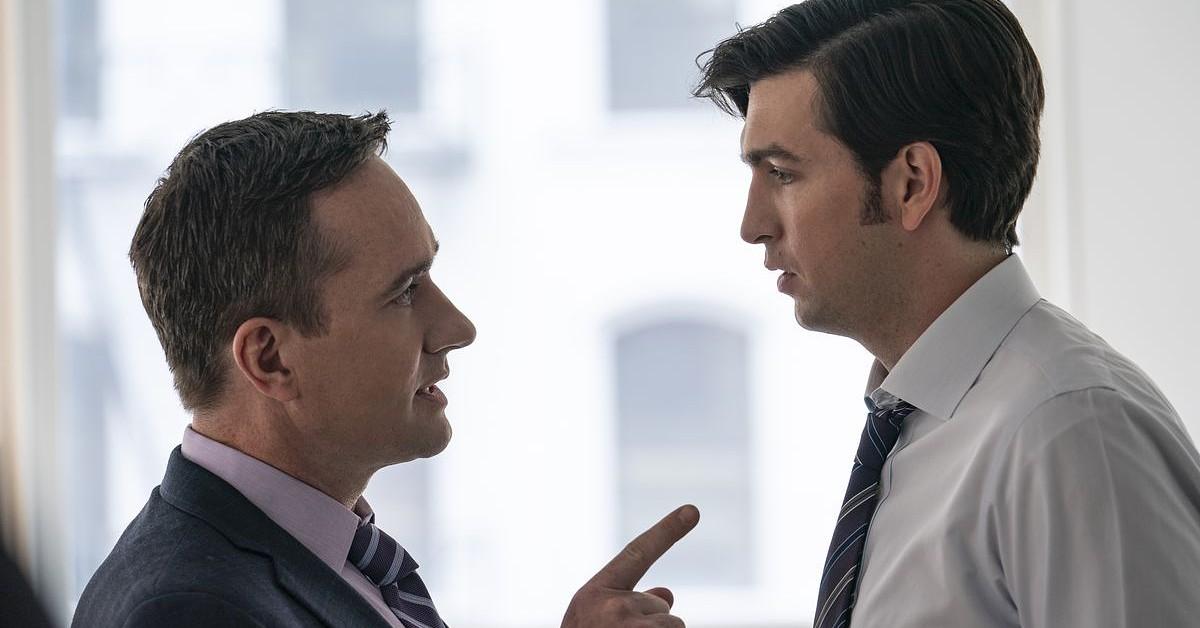 Cousin Greg the Egg has made many things clear to viewers throughout the series' first two seasons, one being that he's as anxious as a squirrel hiding its nuts, and another being that he's no dummy. Often wimpy 6-foot-7 Greg surprised viewers when he chose to keep copies of files detailing an old sex and murder scandal in the company's cruise ship division after his snarky boss and mentor, Tom Wambsgans — who nicknamed the scandal "the death pit" — told Greg to destroy them.
Article continues below advertisement
Initially, Greg wanted to hold on to the copies for safekeeping in case Tom ever put his job in jeopardy (we love a blackmail moment), but Greg shocked everyone in Season 2 when he decided to give the infamous files to Kendall Roy, who desperately needed ammunition against another Roy family member (we'll get to that later).
2. Fatal Car Crash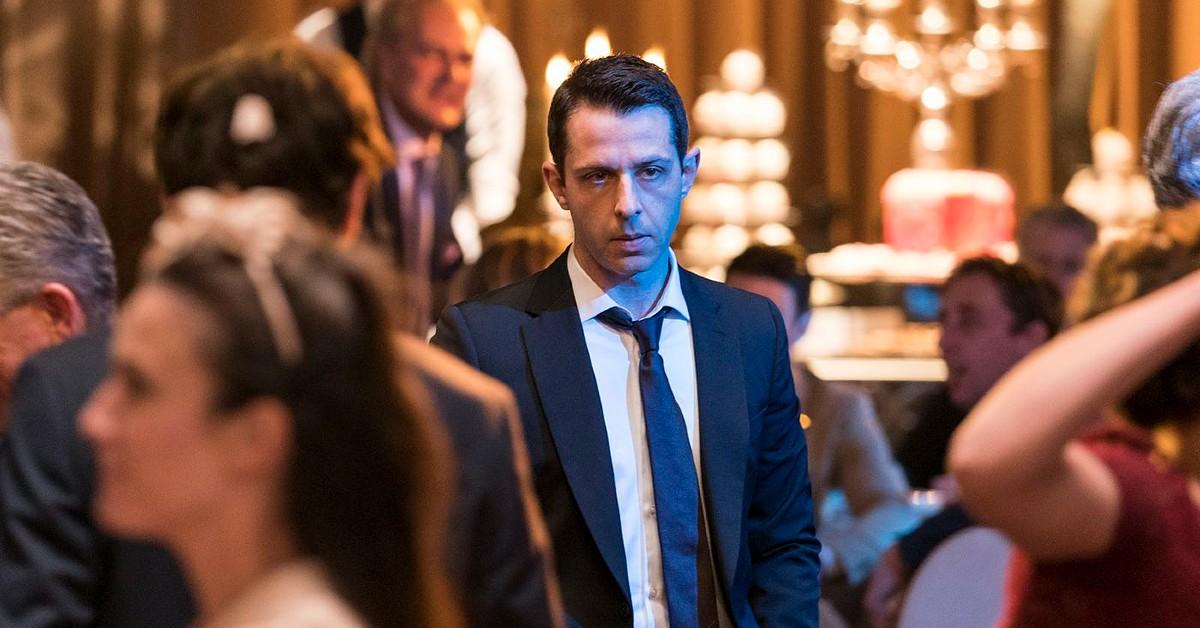 Kendall Roy has had many slimy plans to betray his father and takeover Waystar Royco throughout the series, but at the end of Season 1, the way in which his plan deteriorates is brutal. On the night of Shiv and Tom's wedding, suffering drug addict Kendall — who refuses to admit he needs help — stumbles out of the reception hall (sorry, we mean castle) in search of drugs.
Article continues below advertisement
He and waiter Andrew Dodds, who was just fired by Logan without reason, do ketamine in Andrew's car until Kendall insists he's sober enough to drive the two into town with plans to hunt down cocaine. Obviously as high as a kite, Kendall swerves in order to dodge a deer in the road, causing the car to zoom over a bridge and into the water. He briefly tries to save Andrew from drowning before quickly fleeing the scene, leaving his room key card in the sinking hatchback.
In the end, Logan tells the police a fake story about Andrew stealing Kendall's key card to protect his shaken-up son, who just committed vehicular manslaughter. But, of course, it was not without motive, as Logan promises to keep the incident covered up only if Kendall goes to substance abuse rehabilitation and forgets his takeover plan. While crying in his manipulative father's arms, it becomes clear that Logan owns Kendall.
Article continues below advertisement
3. Boar on the Floor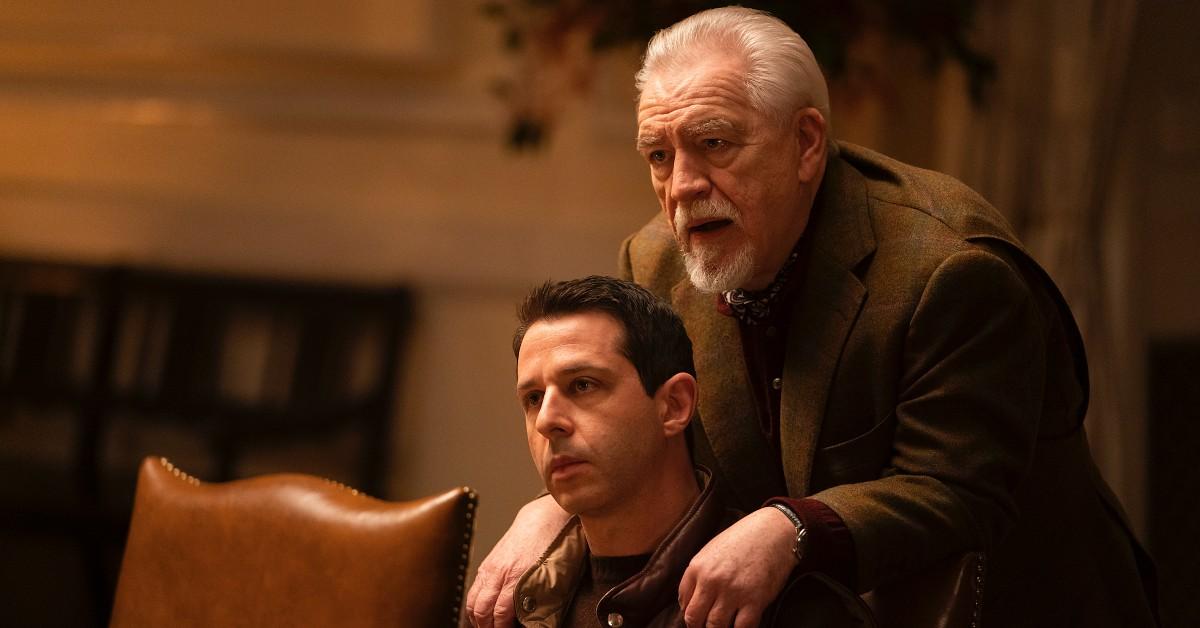 All Succession fans know exactly what the cringe-inducing "Boar on the Floor" scene is. The famous snippet, which took place during Season 2's "Hunting" episode, shocked viewers as they witnessed just how willing the powerful Logan is to humiliate and dehumanize his family and employees. Logan hosts a dinner party with the intent of identifying who leaked information to a journalist, eventually demanding that Greg, Tom, and Karl get on their hands and knees, oink like pigs, and plead for sausages.
"Oink for your sausages, piggies!" Logan exclaims, anger in his eyes. Things become even more disquieting when Logan gets everyone else to chant "boar on the floor" over and over again.
Article continues below advertisement
4. Kendall's Shocking Betrayal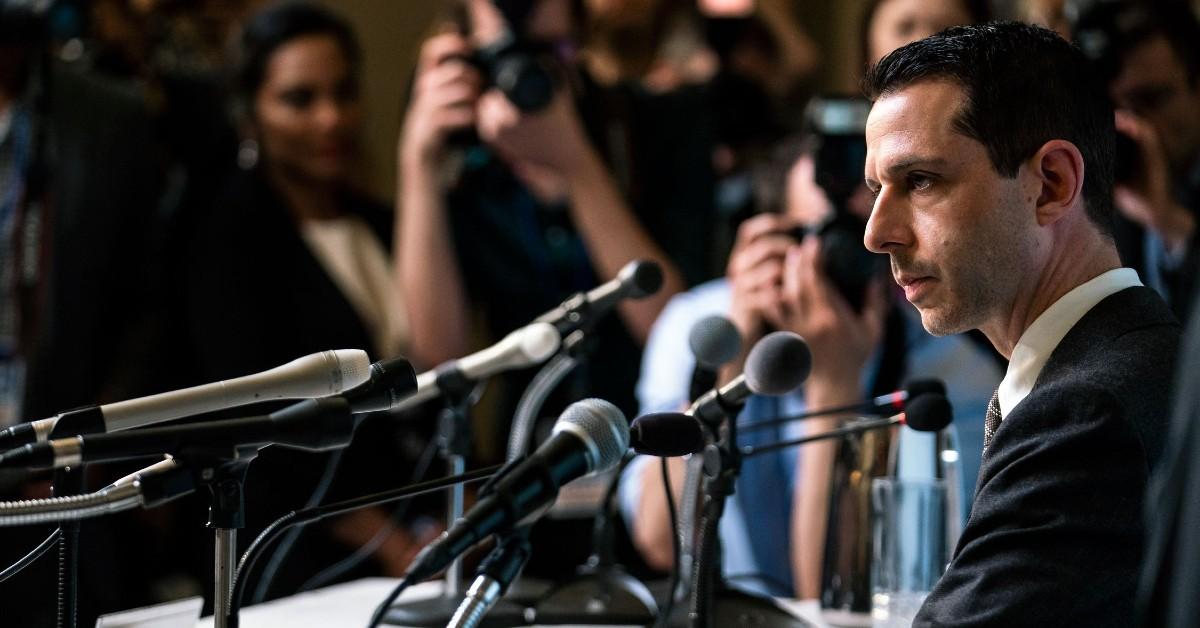 Despite Logan having an immense hold on him after the fatal car crash incident, Kendall does the unthinkable during Succession's heated Season 2 finale, "Nobody Is Ever Missing." After going along with anything and everything Logan asked of Kendall for most of Season 2, Kendall agrees to take the fall for the now-public cruise ship scandal coverup as a "blood sacrifice."
But when he holds the press conference to give his public statement, Kendall stuns everyone by turning the tables, calling his father a "malignant presence, a bully, and a liar." He goes on to say that Logan was well aware of the criminal and tragic events that went on in the cruise ship division for many years, and made underhanded efforts to cover up the disturbing scandal. "This is the day his reign ends," Kendall boldly concludes.
Article continues below advertisement
With a cryptic Mona Lisa smile plastered on Logan Roy's face, the season ended. Boy oh boy, Season 3 is bound to be explosive. The future of Waystar Royco is up in the air.
Season 3 of Succession premieres Oct. 17, 2021, at 9:00 p.m. EST on HBO, subsequently streaming on HBO Max.