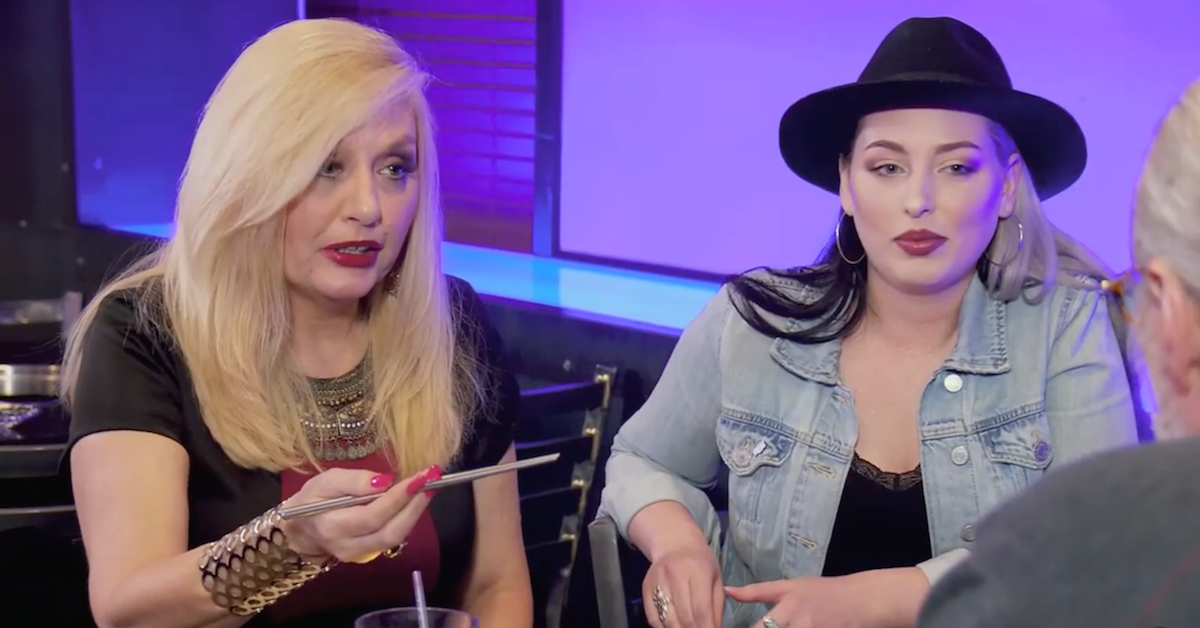 Blair's Mom Still Won't Give a "Full Blessing" on 'Bride and Prejudice' (EXCLUSIVE)
Blair's mom Kelly is appearing on 'Bride and Prejudice.' On the April 1 episode, Kelly sits down with Chris' dad, Tom, for an awkward dinner.
Uncomfortable discussions are a given on Lifetime's Bride and Prejudice, as couples discuss the biggest obstacles in their relationships, which include racist family members, different religious beliefs, and big age gaps. On Forbidden Love, which is Season 2 of the reality series, the couples are grappling with whether or not to get engaged despite their fundamental differences.
Article continues below advertisement
For couple Blair and Chris, their most intense struggle has been over Blair's mom, Kelly. When viewers first met Kelly on the premiere episode, she didn't mince words when it came to her prejudicial beliefs that Chris wasn't good enough for her daughter because of his race.
But, the couple still got engaged, much to Kelly's chagrin, and they're fully moving forward with their relationship.
Article continues below advertisement
On the April 1 episode of the series, Kelly, Blair, Chris, and his dad, Tom, sit down for an awkward family dinner. In a clip exclusively obtained by Distractify, Tom will ask Kelly why she doesn't like his son, and Kelly is certainly not holding back.
Blair's mom on Bride and Prejudice is back to further discuss why she's not fully happy with Blair's decision to get married.
Blair's mom Kelly is back on 'Bride and Prejudice' — and she's still not on board.
Though Kelly had previously said derogatory things about her future son-in-law and his Korean heritage, Blair still thought that it would be a good idea for her to meet Chris's dad — at a Korean restaurant. On the April 1 episode, Kelly and Chris's dad, Tom, will sit down with their kids to discuss how they both feel about the engagement.
While Tom is definitely happy for his son and his new bride, Kelly is still unsure about the union.
Article continues below advertisement
"Her coming up with the idea of coming to a Korean restaurant of all places for me to meet Kelly is pretty smart," Tom says in his confessional in the clip. "I look forward to hopefully getting with her and seeing what she does."
Kelly is still uninterested in offering her approval to Chris.
"Tonight, even though I'm meeting with Chris's father, I need to know Chris better," Kelly admits in her interview. "I can't give you my full blessing to marry someone that I don't know. So, we'll see."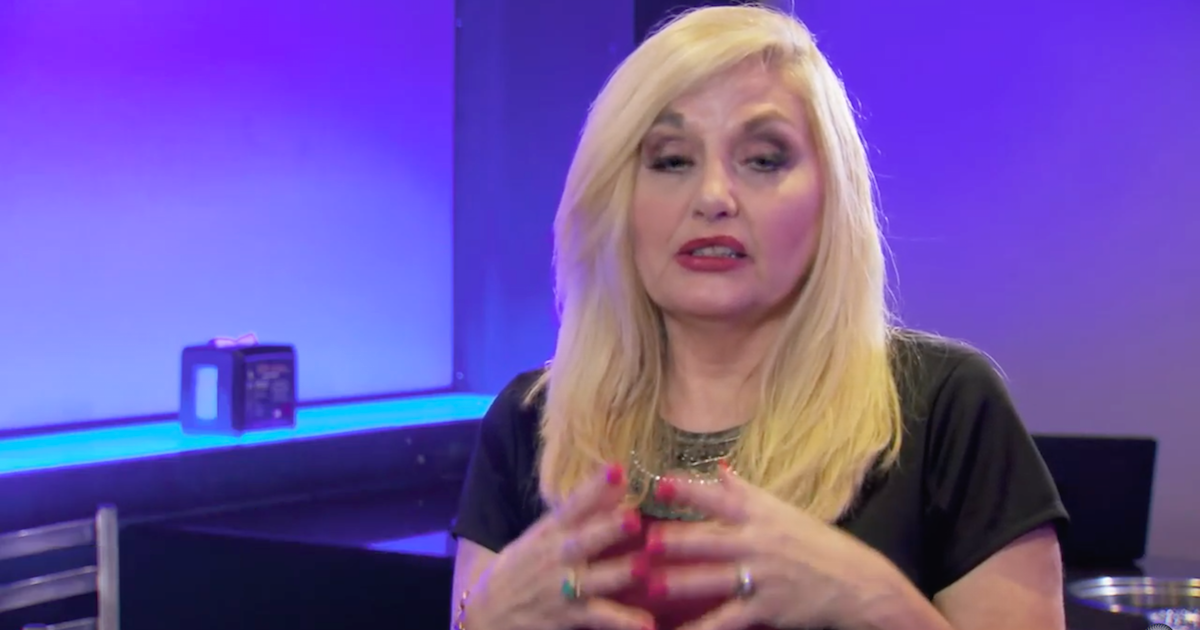 Article continues below advertisement
After Kelly and Tom meet, Blair attempts to break the ice by explaining why she and Chris brought them to a Korean barbecue restaurant.
"We decided to come here because we thought, 'what better way to show you guys Korean culture than to eat some of the food?'" Blair says.
They then decide to take shots of soju to further calm everyone down, and Kelly, of course, asks if the shots are sake (a traditional Japanese alcohol). Things are certainly not off to a good start.
Kelly asks Blair if she got engaged because she's pregnant.
After taking shots of the soju, Blair discusses how she and Chris are taking their relationship to the next level.
"As you both know, Chris and I are engaged," she tells her mom and Tom.
"Yes. Congratulations again. Were you aware?" Kelly asks Tom.
After Tom says that he knew, Kelly asks her daughter why she got engaged so soon.
Article continues below advertisement
"What's the hurry? Are you pregnant?" Kelly asks.
"I'm not pregnant," Blair responds, as if taking the soju shot wasn't proof enough.
After the uncomfortable silence that follows, Kelly asks Tom if Chris has been open about discussing his relationship with Blair.
"Off and on," Tom replies. He then asks the question that we've all been thinking during this painful dinner. "So what do you think about my son marrying your daughter?"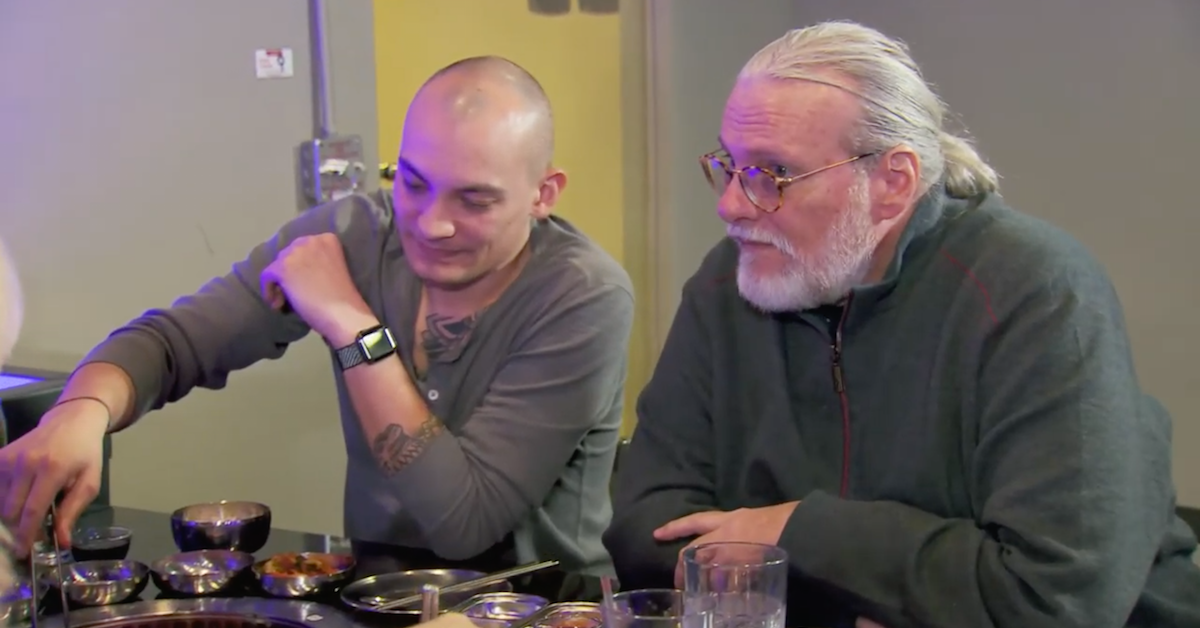 Article continues below advertisement
"Let me process that for a second," Kelly replies, and we all know that this isn't going to go well. Before she gets the chance to answer, Tom interjects.
"What did you know about him when you met him that makes you go 'hell no'?" Tom asks.
Of course, Kelly deflects and says that she's more concerned with the two growing as individuals before they get married.
"I just want them to be happy [and] flourish in their careers and have a beautiful, lovely life, but be sure," Kelly says.
Tom isn't buying Kelly's answer, and he says so in his interview confessional.
Article continues below advertisement
"I don't know if Kelly's holding back anything," Tom says. "She wants the best for her kid, and I guess I can't blame her. But me being on the receiving end of that, I'm taken aback because I know Chris. He's a very, very loyal person. She needs to get to know him. I guess we'll just have to wait and see. Only time will tell."
Only time will tell, indeed. The conclusion of this dinner from hell will take place on the April 1 episode of the reality show.
Bride and Prejudice airs on Wednesdays at 10 p.m. on Lifetime, after new episodes of Married at First Sight. It is produced by Kinetic Content.