We're Here to Spoil A24's Comedic Whodunit Slasher 'Bodies Bodies Bodies'
A24's highly-anticipated horror-comedy slasher 'Bodies Bodies Bodies' is finally out, and we're here to spoil who the bloody killer is.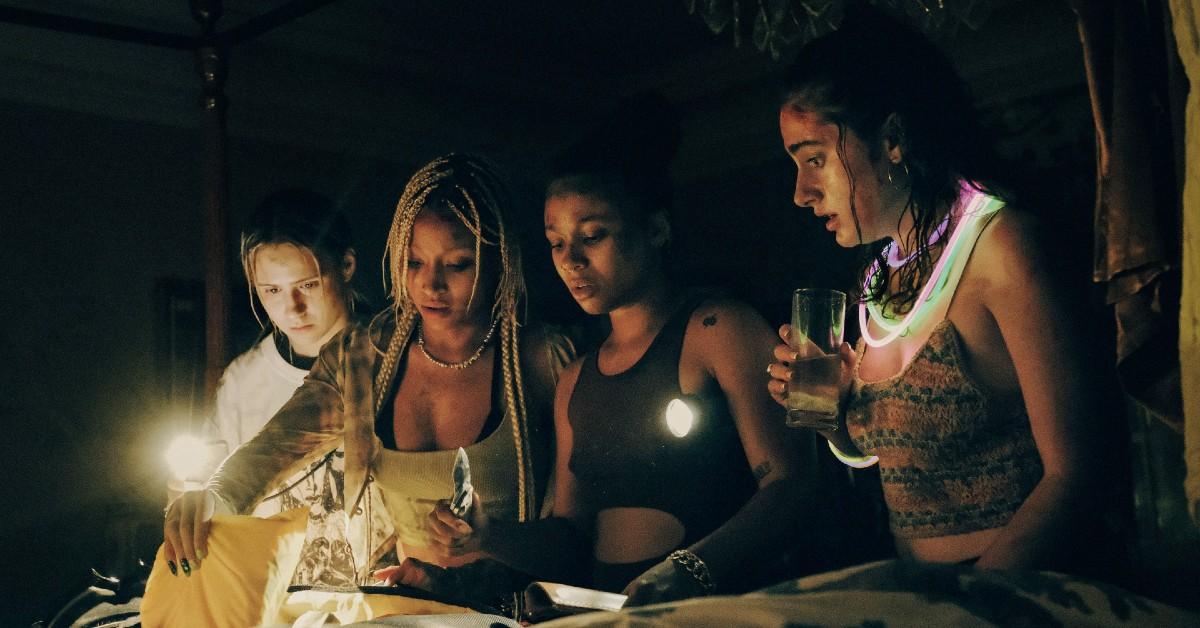 Spoiler alert: This article (obviously) includes major spoilers for A24's Bodies Bodies Bodies.
Starring comedy powerhouse and Hollywood heartthrob Pete Davidson (Saturday Night Live), up-and-coming comedy actress and Twitter legend Rachel Sennott (Shiva Baby), and actress and outspoken feminist Amandla Stenberg (As You Are), director Halina Reijn's comedic slasher flick Bodies Bodies Bodies has been highly-anticipated for countless months. The film follows a group of well-off youngins — zillennials, if you will — as they play a hide and seek-like party game called "Bodies Bodies Bodies" at an isolated mansion.
Article continues below advertisement
"If you draw the piece of paper that has the X on it, you are the murderer," Amandla's character announces. Said murderer kills an opponent by tapping them on the back. It's the kind of party game that would be a blast to drunkenly play in an enormous mansion ... unless someone is actually killed. This is exactly what happens in Bodies Bodies Bodies, which immediately causes paranoia, the friends questioning their trust in one another.
It's a classic whodunit tale, one injected with hilarious satire, poking fun at overused Gen Z words like "triggered," "gaslighting," and "toxic." With a Rotten Tomatoes score of 91 percent, Bodies Bodies Bodies is killing it. So, now that we've unpacked the vibe of the horror-comedy, who's the killer?
Article continues below advertisement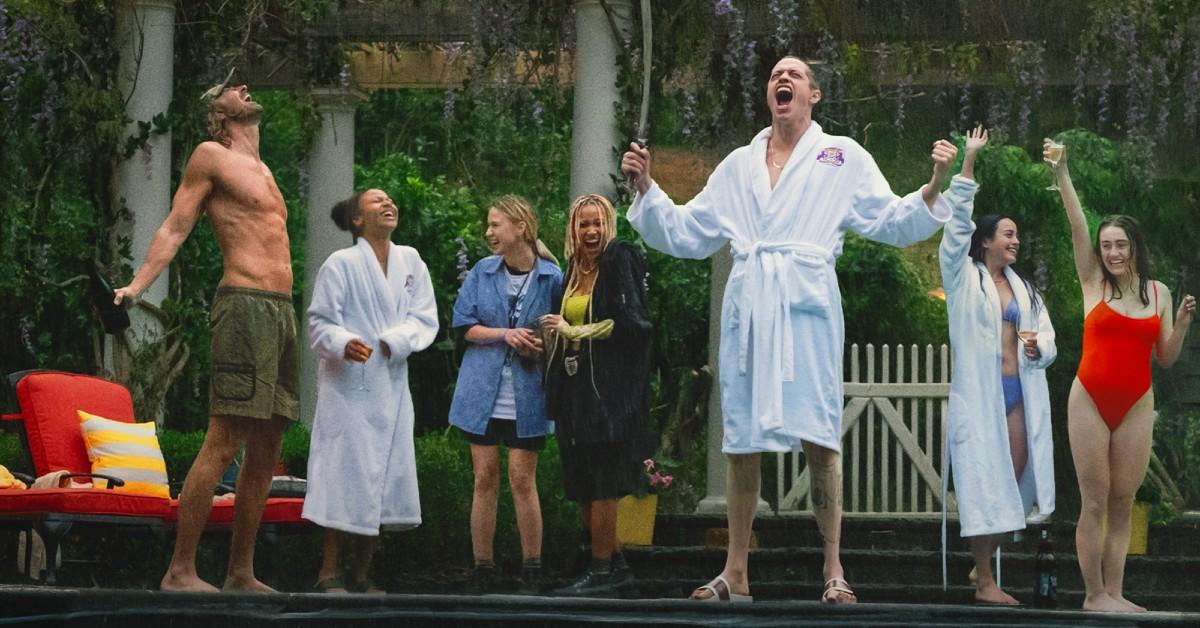 Who is the killer in A24's 'Bodies Bodies Bodies'?
The trailer for Bodies Bodies Bodies boasts that there's a "killer twist that keeps you guessing," as written by Screen Anarchy. And boy is there one. See, the genius twist is that ... there was never a killer in the mansion. Truly a shocker.
Article continues below advertisement
The first character who kicks the bucket, Pete Davidson's David — starting a bloody chain of events in the process — accidentally kills himself while attempting to saber a bottle of Champagne after witnessing Greg (Lee Pace) do it successfully. He slices his own throat, hitting an artery. It's all because of toxic masculinity, y'all.
In an interview with Vanity Fair, director Halina Reijn (Instinct) explains her reasoning for the satirical madness that ensues in Bodies Bodies Bodies.
Article continues below advertisement
"The key into this film for me, coming from a radical theater, dark arthouse background, is the fact that there's no killer," she explained. "You know the Three Sisters of Chekhov, where they go, 'We're going to Moscow, we're going to Moscow!' And they never go, and it ends like, 'Ah, much ado about nothing.' That was exactly what I wanted to say with the film." It's like an unfulfilled prophecy.
With the character of David, Halina wanted to explore "white, straight male toxicity and vanity, and the pressure on these old-fashioned men to be strong," which she nailed in a devastating way.
Interestingly, the original drafts of the film's script featured an actual killer, but slowly but surely, Halina Reijn and screenwriter Sarah DeLappe enjoyed the chaos of letting these youths destroy their world for little to no reason at all. There was no real threat other than themselves.
"The core theme of the film is, 'Is the killer outside of you, or is he inside of you? Are we beasts, or are we civilized?'" Halina continued.
Like William Golding's Lord of the Flies, perhaps it's all about circumstance. Perhaps the beast comes out when its forced to.
Bodies Bodies Bodies is currently playing in theaters.