Netflix Released 'Bookmarks: Celebrating Black Voices' and It's Full of Celebrity Cameos
The new series 'Bookmarks' on Netflix has an amazing cast full of celebrities and authors who all take part in reading stories to help celebrate Black voices.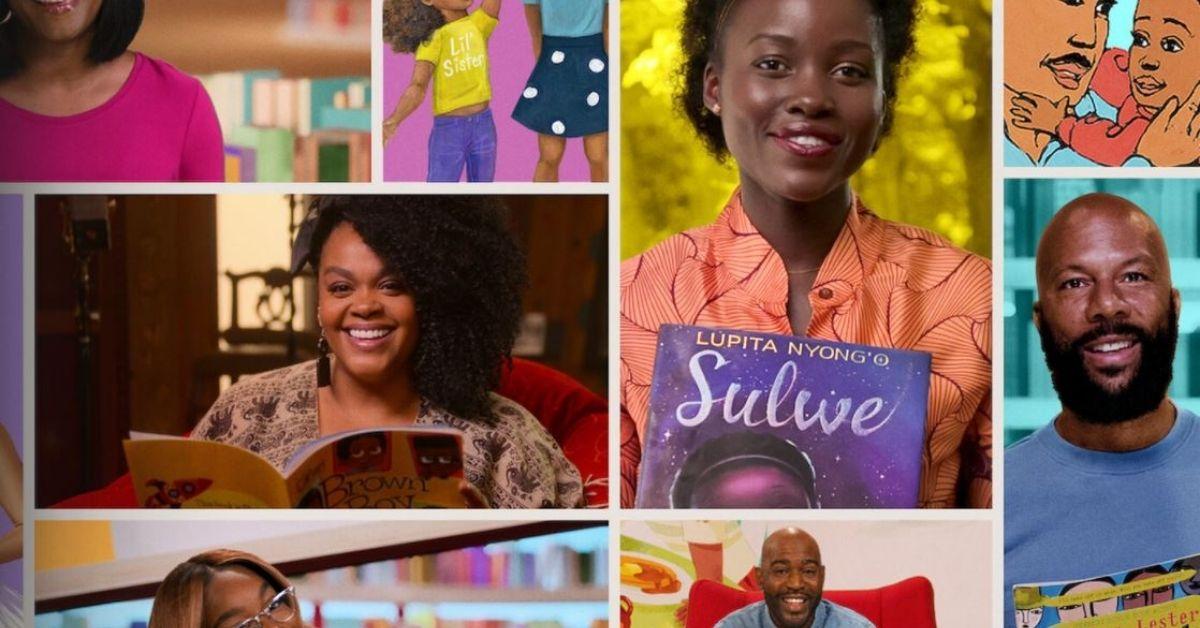 With the start of a new month comes new titles to Netflix and one new edition in September 2020 is celebrating voices that don't get lifted up enough. Bookmarks: Celebrating Black Voices was released on the platform, and the cast is full of celebrity cameos.
Article continues below advertisement
'Bookmarks: Celebrating Black Voices' comes to Netflix.
The show, which hit Netflix Sept. 1, 2020, highlights children's books written by Black authors that all touch on the Black experience. Each episode features a different book being read aloud by a different celebrity that joins the cast for that episode.
Article continues below advertisement
Each of the celebrity cast members read a book — sometimes one they authored themselves — before asking thought-provoking questions for the kids and parents watching along. Each episode runs for approximately five minutes, and the first season includes 12 episodes.
The series hopes to promote diverse voices in literature — focusing on the Black experience in books geared to children. Given this, it's only fitting that teen activist Marley Dias is the show's host.
Article continues below advertisement
'Bookmarks' on Netflix is hosted by Marley Dias.
According to Forbes, when Marley was only 11-years-old, she grew tired of the books available at her school saying they were all centered on the same type of person, mainly "white boys and their dogs." To change this, Marley launched the #1000BlackGirlBooks drive in November 2015, hoping to collect 1000 books featuring Black female characters by the following year.
Article continues below advertisement
It didn't take too long for her to eventually collect over 11,000 books, and she landed a book deal of her own — and so much more. She's spoken at numerous conferences, alongside Michelle Obama, and was the youngest person to land on Forbes' 30 Under 30 List.
"It was super fun to go from the DNC and all these new people hearing about what I do to then the Bookmarks trailer coming out 12 hours after that. So it was a whirlwind, but definitely one of the most unforgettable," Marley said to The Hollywood Reporter.
Article continues below advertisement
Netflix's 'Bookmarks' cast is full of celebrity cameos.
Bookmarks aims to highlight Black voices and so they've harnessed the star power of different public figures, some who read a children's book they authored themselves. Everyone from ballerinas to actors are featured in the show, each reading a different book in each episode.
Article continues below advertisement
The cast of Bookmarks includes:
Queer Eye's Karamo Brown reading his book I Am Perfectly Designed
Ballerina Misty Copeland reading Firebird
Rapper Common reading Let's Talk About Race
Oscar-winning actress Lupita Nyong'o reading her book Sulwe
Singer Jill Scott reading Pretty Brown Face and Brown Boy Joy
Comedian Tiffany Haddish reading I Love My Hair
Black-ish star Marsai Martin reading ABCs For Girls Like Me
Empire actress Grace Byers reading I Am Enough
Stranger Things star Caleb McLaughlin reading Crown: An Ode to the Fresh Cut
Author Jacqueline Woodson reading The Day You Begin
Insecure actor Kendrick Sampson reading Antiracist Baby
The show's host, Marley Dias, is featured on the last episode reading We March.
Netflix has also announced it will partner with First Book to donate and distribute copies of each of the books featured in the Bookmarks collection to educators who serve kids in need across the U.S. and internationally.
Bookmarks: Celebrating Black Voices is available now on Netflix globally and on the Netflix Jr YouTube Channel.