'Gossip Girl' Meets 19th Century English High Society in Netflix's 'Bridgerton'
Netflix unveils the first-look and release date of Shondaland series 'Bridgerton.' What to know about the 'Gossip Girl'-esque series.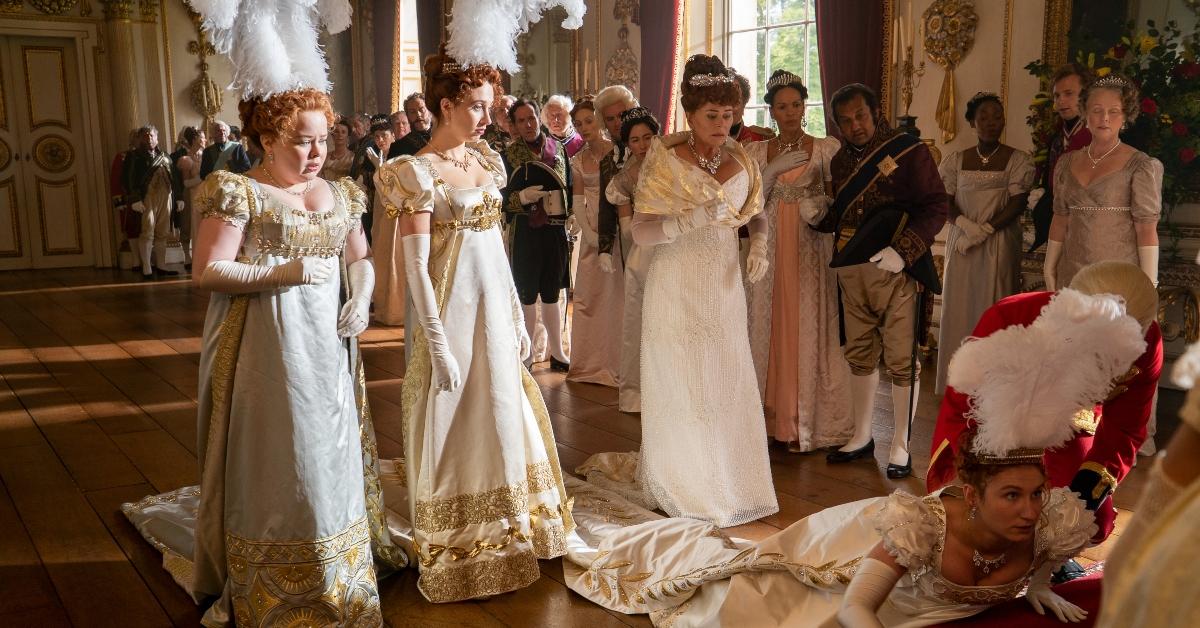 High society is not immune to scandals, relationship drama, and juicy gossip. Netflix finally unveiled the first trailer for Shonda Rhimes' newly produced series, Bridgerton. The upcoming series is based on Julia Quinn's romance novels and follows the eldest daughter of the Bridgerton family Daphne (Phoebe Dynevor) as she searches for a suitable spouse during the Regency London era.
Keep reading to find out more about the upcoming romance drama and the release date of Bridgerton.
Article continues below advertisement
'Bridgerton' will be released on Christmas day.
For Daphne, finding a worthy eligible bachelor proves to be difficult. Cue the hot "bad boy" bachelor Duke of Hasting (Regé-Jean Page). "Despite proclaiming that they want nothing the other has to offer, their attraction is undeniable and sparks fly as they find themselves engaged in an increasing battle of wits while navigating society's expectations for their future," the Netflix bio states.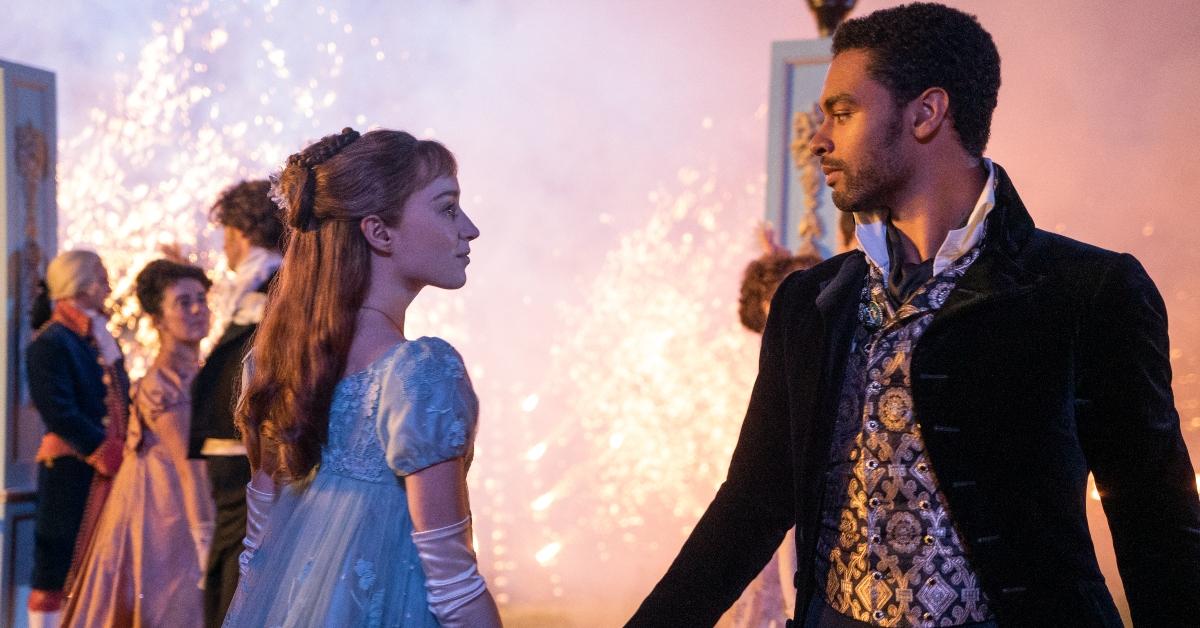 Article continues below advertisement
To make their love affair even more complicated, the mysterious Lady Whistledown (voiced by Julie Andrews) continues to print scandalous stories in the gossip newsletter Lady Whistledown's Society Papers for everyone to read.
And, she knows all the hot details
"You do not know me and never shall, but be forewarned, dear reader: I certainly know you," the author says in the trailer. "The social season is upon us. We shall discover which young ladies might succeed at securing a match. ... Let it be known, if there's a scandal, I shall uncover it, and share every last detail."
Article continues below advertisement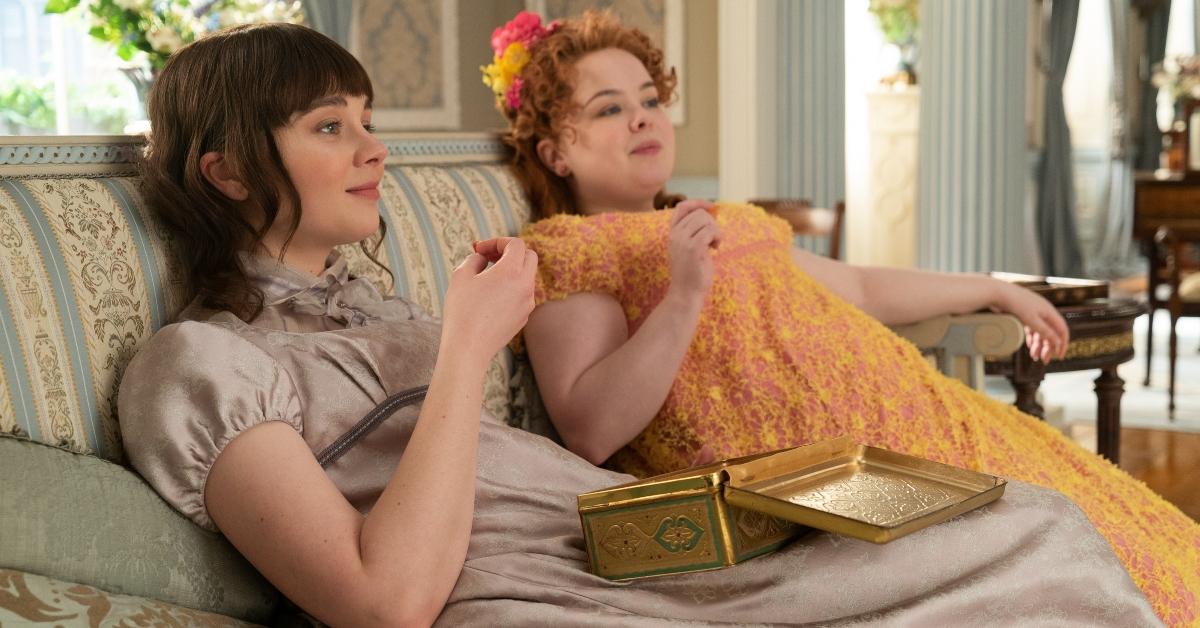 Basically, Bridgerton is essentially Gossip Girl, but instead of being set in NYC's Upper East Side in the mid-2000s, audiences will be transported to 19th century London.
Viewers can expect to binge-watch the entire first season on Christmas day (Dec. 25).
Article continues below advertisement
Fans react to the first-look at Netflix's 'Bridgerton.'
With the release date and first-look trailer finally being unveiled, fans can't wait for the new period drama.
"I'M SO EXCITED OMG OMG OMG," one fan wrote. Another person tweeted, "I'd heard of Julia Quinn's Bridgerton series, and now seems like a great time to get on a library waitlist and start reading them. The trailer looks really cool! I love Regency, I've just never tried that author."
Article continues below advertisement
This individual commented, "Omg Bridgerton series. I remember reading the books long time ago and wanted to name my kids in alphabetical order like the Bridgerton siblings. Can't wait." Another fan posted, "I'm freaking out!!! I've read this entire series like 4 times over, I love it so much! I can't wait to see this!!!"
"Thank you Shonda for making my dream come true," wrote this fan. This Twitter user posted, "Thank you for recognizing romance novels & their worth! You don't know how much we appreciate it!"
Season 1 of Bridgerton will be available to stream on Netflix on Dec. 25.