Everything Came Together in the 'Bridgerton' Season 2 Finale — for Almost Everyone (SPOILERS)
There were plenty of endings and new beginnings in the 'Bridgerton' Season 2 finale. Do Kate and Anthony get together? Let's break down the finale.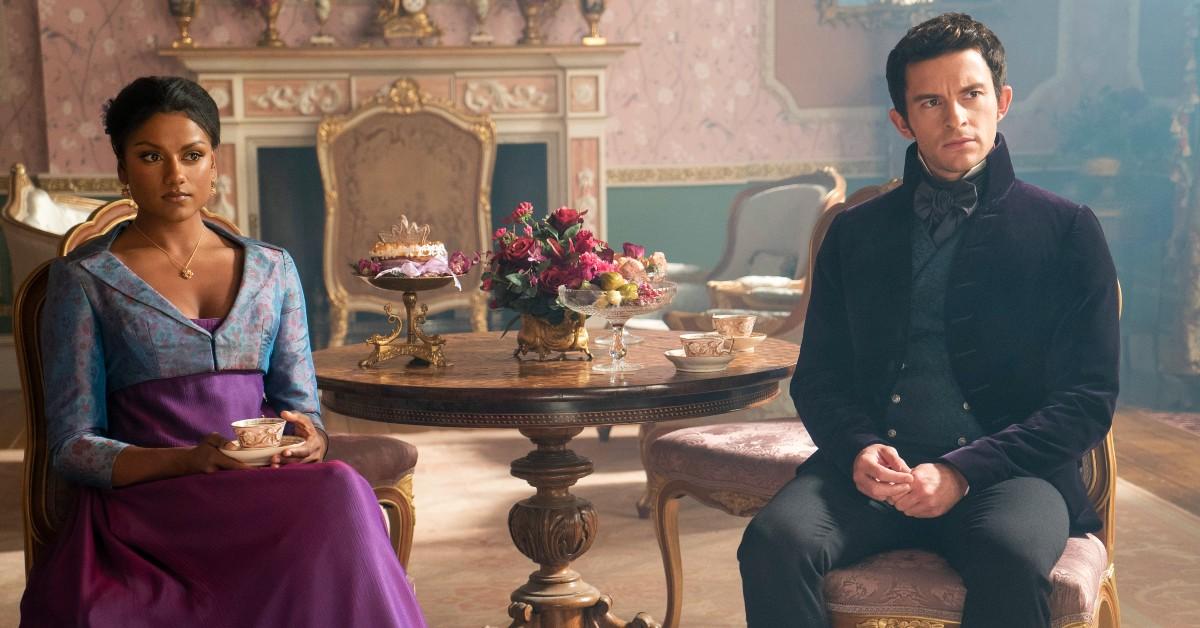 Spoiler alert: This article contains spoilers for Bridgerton Season 2 on Netflix.
Things aren't looking stellar when Bridgerton Season 2 reaches its final episode. Kate Sharma (Simone Ashley) struck her head after falling from her horse, rendering her unconscious.
Thankfully Anthony Bridgerton (Jonathan Bailey) knew exactly where Kate had galloped off to, and he brought her back home to safety so she could be treated for her head wound.
Article continues below advertisement
Meanwhile, the ton is perplexed by Lady Whistledown's (Julia Andrews/Nicola Coughlan) absence. Penelope Featherington had laid down her secret gossip's pen after she exposed the fact that her best friend Eloise Bridgerton (Claudia Jessie) had been attending "radical" (for the time period) meetings on women's rights.
Does Eloise figure out that Lady Whistledown is her best friend? Will Kate and Anthony finally get together if Kate recovers from her head injury? Let's break down what happened.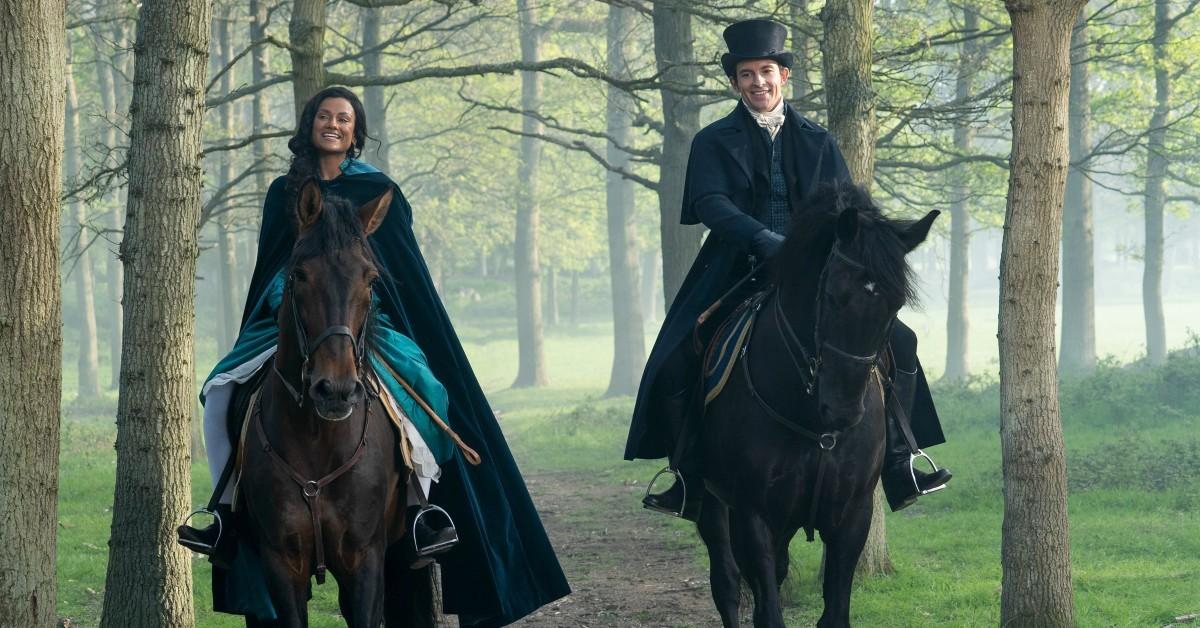 Article continues below advertisement
Breaking down the 'Bridgerton' Season 2 finale.
Anthony doesn't go to see Kate when she's still unconscious, and Violet Bridgerton (Ruth Gemmell) kindly calls him out for it. Violet would give anything to see her husband Edmund (Rupert Evans) again. She realizes that Anthony has completely shut down emotionally ever since he witnessed Edmund's death (he passed away from anaphylactic shock from a bee sting).
Thankfully, Violet's words eventually encourage Anthony to finally open up to Kate. He proposes to Kate when she finally wakes up.
Kate rejects Anthony's proposal. She assumes he's only asking her out of propriety. After all, the two had finally given into their unspoken passion, enjoying a night of intimacy. This was a HUGE no-no for unmarried women in Regency-era England, so Kate assumes Anthony is only proposing to save her reputation.
She informs Anthony she will be returning to India, leaving Anthony confused and genuinely saddened.
Article continues below advertisement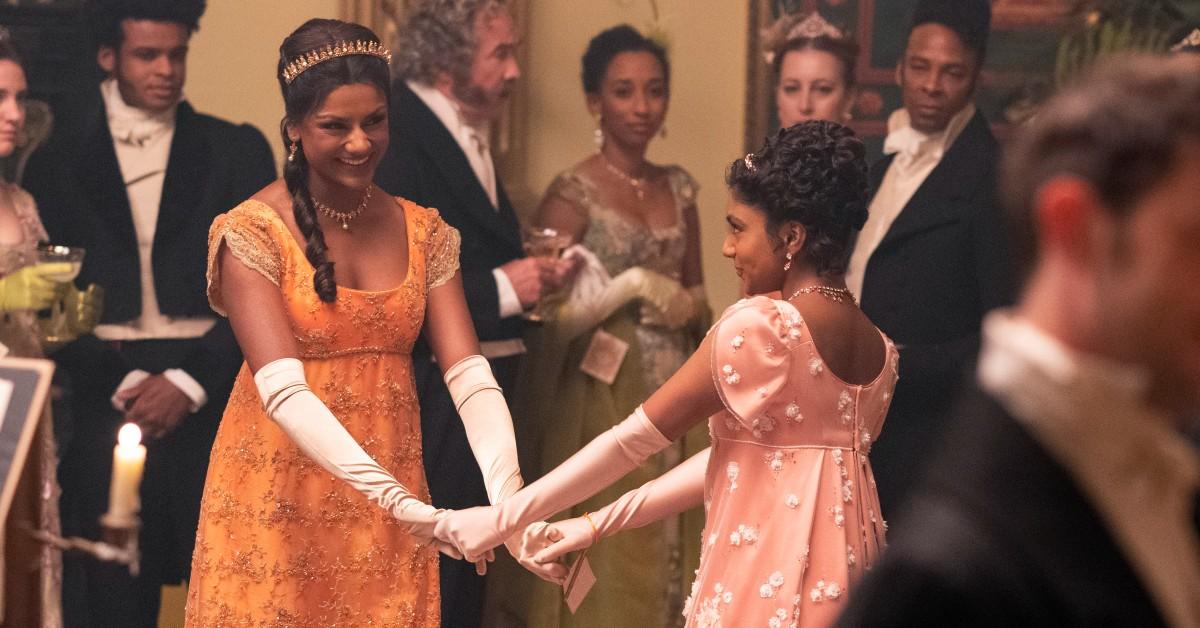 Kate's sister Edwina saves the day.
Edwina Sharma (Charithra Chandran) asks Kate if she was lying to her all along about being in love with Anthony. Kate confesses that she had been lying to herself about her feelings. Edwina realizes Kate has constantly sacrificed so much for her, her entire life,
Kate's little sister challenges her to attend the Featherington ball that night, and not to do it for anyone else but herself. It definitely seems like Kate has healed emotionally after her broken engagement with Anthony.
Article continues below advertisement
Meanwhile, Benedict Bridgerton (Luke Thompson) can tell that Eloise is suffering from heartbreak of her own. Eloise had found joy investigating Lady Whistledown's identity with Theo Sharpe (Calam Lynch), a printshop assistant. Theo was the one who had told Eloise about the women's rights meetings.
Article continues below advertisement
Naturally, the free-spirited Eloise started falling for the one man who respected her opinions, until Whistledown exposed Eloise in her gossip pamphlet. Eloise finally realized she was truly putting Theo in a bad position, because as much as she wanted to ignore it, he was of a lower station than she was as a Bridgerton.
Her "scandal" would be nothing compared to what Whistledown and society could do to Theo's reputation and job. Eloise finally cut things off with him, despite her feelings.
Eloise tells Benedict she feels like an imposter in the upper-class world of the ton. Benedict offers to take Eloise to the Featherington ball, as an "imposter, party of two." Unfortunately, Eloise's choice to attend the ball leads to the downfall of her friendship with Penelope.
Eloise finally realizes the way Penelope gossips about people sounds exactly the same as Lady Whistledown's sharp-witted pamphlets. She finds Penelope's secret writing compartment under one of her floorboards.
Article continues below advertisement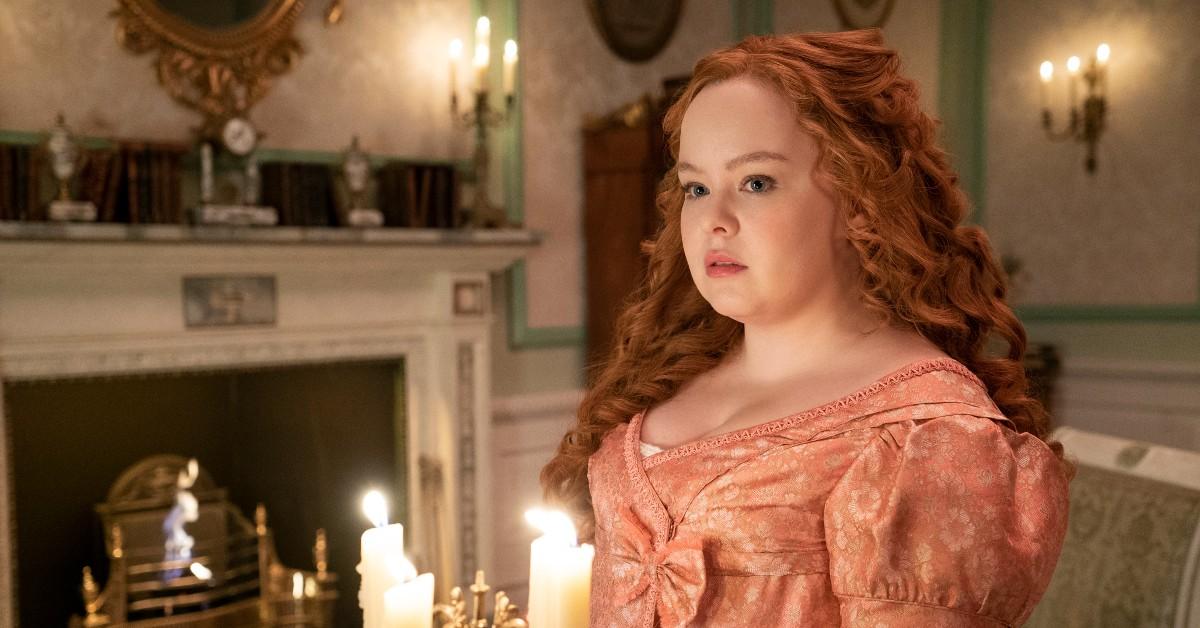 To say Eloise and Penelope have a blowout fight would be an understatement. Penelope can no longer deny she's Whistledown. Eloise feels betrayed because it was Whistledown who really forced her to break things off with Theo.
Penelope explains that the only reason she published that story about Eloise was to save her from Queen Charlotte's (Golda Rosheuvel) wrath. Queen Charlotte mistakenly thought Eloise was Whistledown, and threatened to ruin her and her family if she didn't admit it.
Article continues below advertisement
So, Penelope thought if she published something inflammatory about Eloise, it would make Queen Charlotte realize that Eloise was not Whistledown.
This doesn't make Eloise feel any better, especially after she realizes that it was Penelope who had also ruined the relationship between Eloise's brother Colin (Luke Newton) and Marina Thompson (Ruby Barker) in Season 1. Penelope finally snaps and yells at Eloise that at least she's managed to accomplish something, instead of just talking about it.
Needless to say, their friendship is over. However, as one relationship ends, another begins. Kate attends the Featheringtons' ball. She dances with Edwina and obviously can't say no to one last dance with Anthony.
And finally. Finally....
After a full season of the two just missing each other in terms of an actual relationship, Anthony finally confesses that he loves her. It's exactly what Kate wanted to hear.
Article continues below advertisement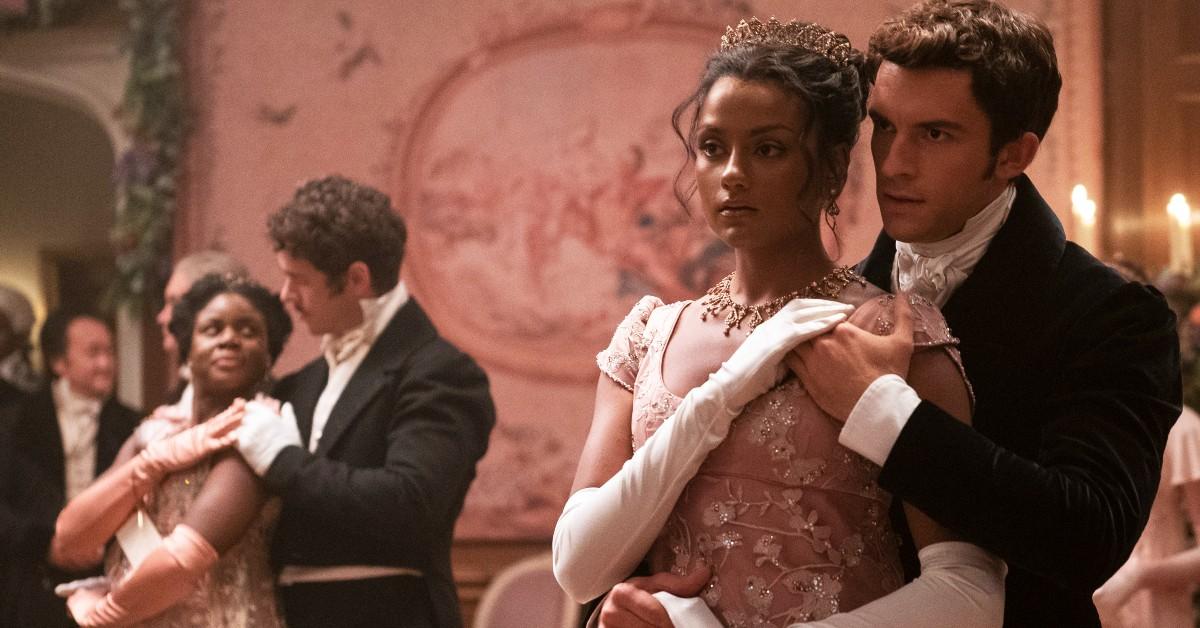 Kate informs Anthony that she loves him too. We never get to see them get married, but Season 2 ends with a game of pall mall, with Kate and Anthony in early newlywed bliss. And they all lived happily ever after ... at least until Bridgerton Season 3!
You can stream Bridgerton Season 2 now on Netflix.