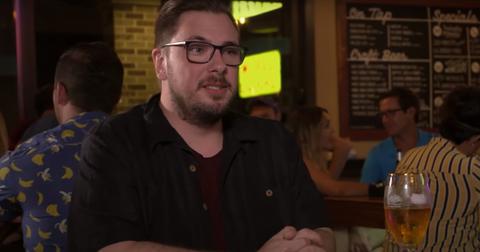 Colt Either Has the Best or Worst Luck With Women on '90 Day Fiancé'
By Chrissy Bobic

Aug. 7 2020, Published 11:57 a.m. ET
Another 90 Day Fiancé season, another dozen episodes to send Colt Johnson on a journey of love, loss, and self-discovery. Somehow, even though he and ex-wife Larissa Dos Santos split before Season 5 of 90 Day Fiancé: Happily Ever After?, he wormed his way into the series that is part of a franchise he is now ingrained in. But while Season 5 has shown him move on from Larissa and vice versa, it has also shown how difficult dating is for Colt, regardless of who he is with.
Article continues below advertisement
And now that the cat is out of the bag about him talking to his friend Vanessa Guerra, who he promised girlfriend Jess Caroline he wasn't in contact with, it could mean the end of another relationship sooner rather than later. And if that's the case, does it mean Colt and Vanessa have a future? Judging by Colt's history with attracting beautiful women, there's a good chance of it.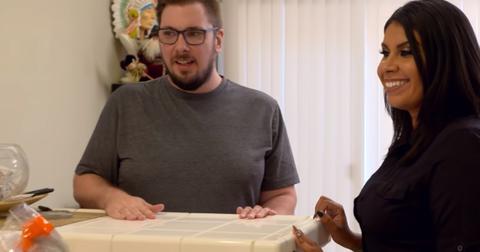 Article continues below advertisement
So, are Colt and Vanessa together after '90 Day Fiancé'?
Because Season 5 of 90 Day Fiancé: Happily Ever After? hasn't finished airing just yet, Colt hasn't come out to spoil anything about his relationship with Jess or Vanessa. But Jess, for her part, has essentially ignored any non-disclosure agreement in place and claimed on her Instagram Stories that Colt faked part of their relationship for the cameras and that he is now dating Vanessa.
Jess shared screenshots of an alleged text conversation between Colt and Vanessa from when they were filming the season. The texts make it seem as though Vanessa is interested in him, but he is asserting that he is dating Jess and happy with her.
"Vanessa told me he called her and [they] both agreed to fake the conversation, this way I would calm down and he could finish the season with me," Jess said. "Then, after that, they could be together (like they are now)."
Article continues below advertisement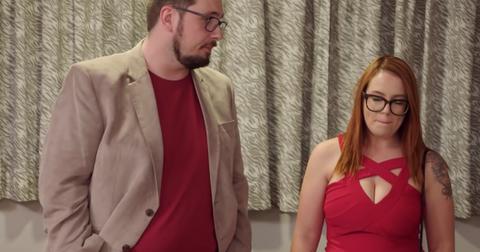 Colt and Jess's relationship was off to a rocky start.
Even though Colt seemed to think Jess was like a breath of fresh air after his marriage to Larissa ended, things were already on shaky ground between them when he visited her in Chicago. He met with Jess and her friends, who weren't exactly ready to sing his praises. Things went from bad to worse when Colt's mom revealed that Vanessa had agreed to take care of their cats while they were in Brazil with Jess. It's safe to say that marrying Jess was likely never on the table for Colt.
Article continues below advertisement
Jess has already moved on from Colt.
In addition to spilling the tea about those alleged texts between Colt and Vanessa, Jess has been quick to show her Instagram followers that she has moved on. In July 2020, she posted a photo of her hand holding someone else's hand with the caption, "Forever." She also told someone in the comments that the man in the picture isn't Colt.
Colt already admitted to sleeping with Vanessa once and having feelings for her, but she didn't reciprocate them. She could have changed her mind about him after he got home from Brazil, however. If Jess has a new boyfriend, then it means he is free to date someone else. And if Jess's claims are true, then Colt and Vanessa are indeed dating.
Watch 90 Day Fiancé: Happily Ever After? on Sundays at 8 p.m. ET on TLC.