Demi Lovato Reveals They Needed Stitches Ahead of Late Night Show Appearance
Musician Demi Lovato recently revealed via TikTok that they had sustained a face injury before a press appearance. Here's what we know.
Uh-oh! Musician Demi Lovato recently revealed on TikTok they had a face injury just before appearing on Jimmy Kimmel Live. Concerned fans immediately raised the alarm for the "Cool for the Summer" singer, but it seems like they're doing well (stitches aside!). How did Demi get their injury? Here's what you need to know.
Article continues below advertisement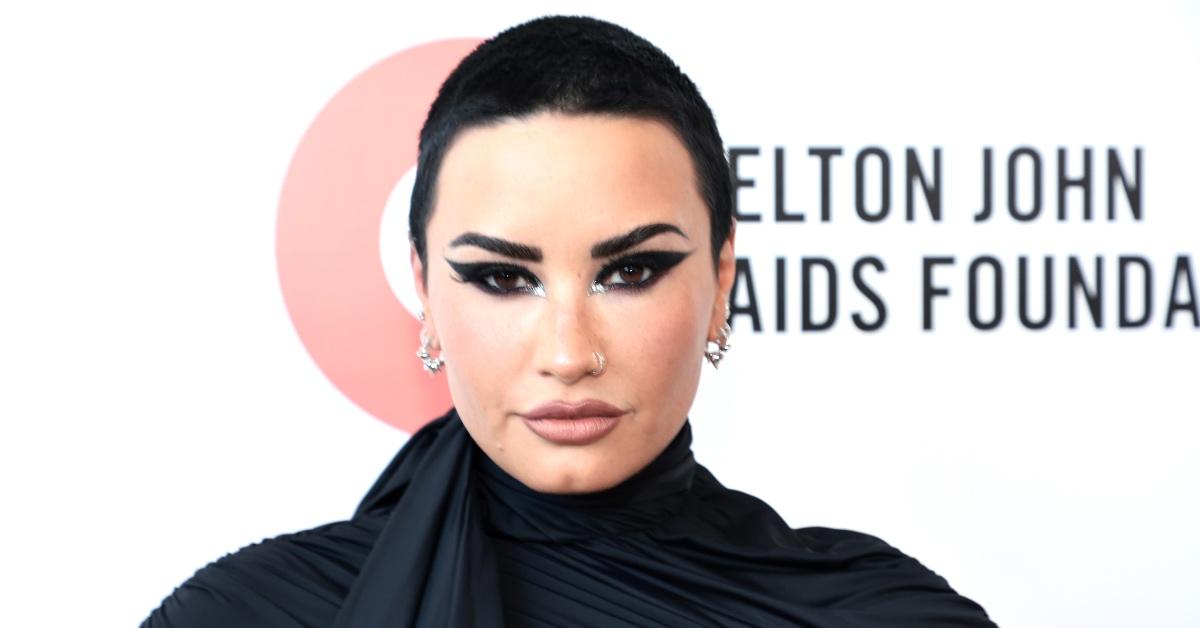 How did Demi Lovato get a face injury?
In a TikTok posted on July 13, 2022, Demi wrote, "Guess who hit their head on a crystal and has to get stitches before Kimmel tomorrow???" The video features them holding their hand over their forehead before finally revealing a gnarly scar above their right eyebrow. The video uses the "nobody's gonna know" sound as Demi grins sheepishly after the reveal.
Article continues below advertisement
Immediately, fans began commenting their love and support. One user wrote, "Remember when you broke your leg and told [sic] it the story on Kimmel. Now you have another." Another wrote, "When the amethyst is SUPER determined to align your chakras." Some fans were questioning exactly how Demi hit their head on a crystal, with one person commenting, "Did u keep the crystal? It obviously chose you."
Article continues below advertisement
Thankfully, it seems like the injury isn't life-threatening, and Demi has kept their sense of humor through the ordeal. They are scheduled to appear and perform on Jimmy Kimmel Live on July 14, just before the release of their second single, "Substance," from their new album, "HOLY FVCK," which releases on Aug. 19, 2022.
The first single off the album, "Skin of My Teeth," details Demi living with addiction and acknowledging their near-death experience. Following the album's release, they are also going to embark on an international tour, their first since 2018.
Article continues below advertisement
"We're working so hard to deliver an incredible show for all my fans and I can't wait to see them in person to celebrate this new music," Lovato said, per Harper's Bazaar. "I'm so excited to get back on the road after four years without touring, and even longer since I've toured in South America."
Fans wish Demi a speedy recovery and hope that next time, there aren't any crystals around to ruin the day!