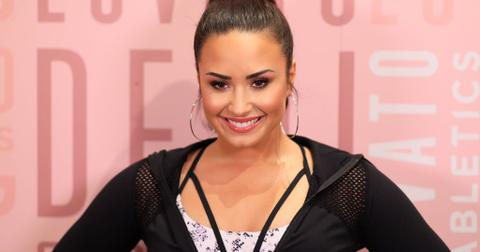 Who Is Demi Lovato Playing on 'Will & Grace'? Here's What We Know About Her Mystery Role
By Gina Vaynshteyn
What's Demi Lovato up to lately? The singer skipped the VMAs last night, posting a cryptic explanation on her Instagram Story: "I skipped the VMA's for a REASON. Well that and I just hate award shows." Earlier, she had teased a new project. Demi wrote, "Okay I can't tell you guys what I'm doing today (you'll find out super soon tho) but it's making me SO HAPPY. I'm having SO MUCH FUN and I can't stop laughing. Now go come up with crazy ass theories as to what it might be!!!" Turns out, Demi was alluding to being cast as a guest star on the final season of Will & Grace. Seriously, who needs the VMAs when you're going to be on freakin' Will & Grace?!
Who is Demi Lovato playing on Will & Grace?
According to Entertainment Weekly, Demi is playing character called Jenny, a "guarded gal who comes into the life of Will (Eric McCormack) in an unexpected way." We also know that Demi will be in three episodes in 2020. The final season of Will & Grace will have 18 episodes in total — a premiere date has yet to be announced.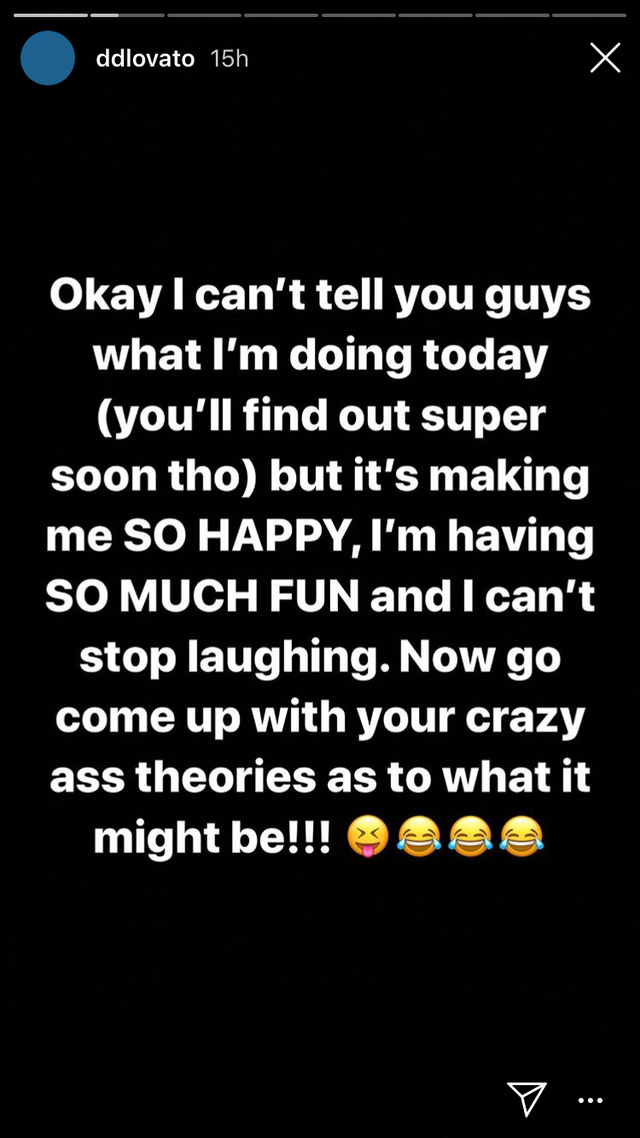 Back in May 2018, Demi hinted that she planned to go back to acting that year. A Twitter user asked her if she had any major plans, and she responded by saying, "Yes!! I plan on getting back into acting this next year." The singer had recently had a few voice acting roles, like in Charming (2018) and Smurfs: The Lost Village (2017). Her IMDb page states that, in addition to Will & Grace, she'll be in Camp Rock 3 and Eurovision.
People seem to think Demi's Will & Grace hint was throwing shade at Taylor Swift.
Even though all Demi did was say she wasn't attending the VMAs and allude to being part of a new project, some people feel like she was trying to subtly diss Taylor Swift.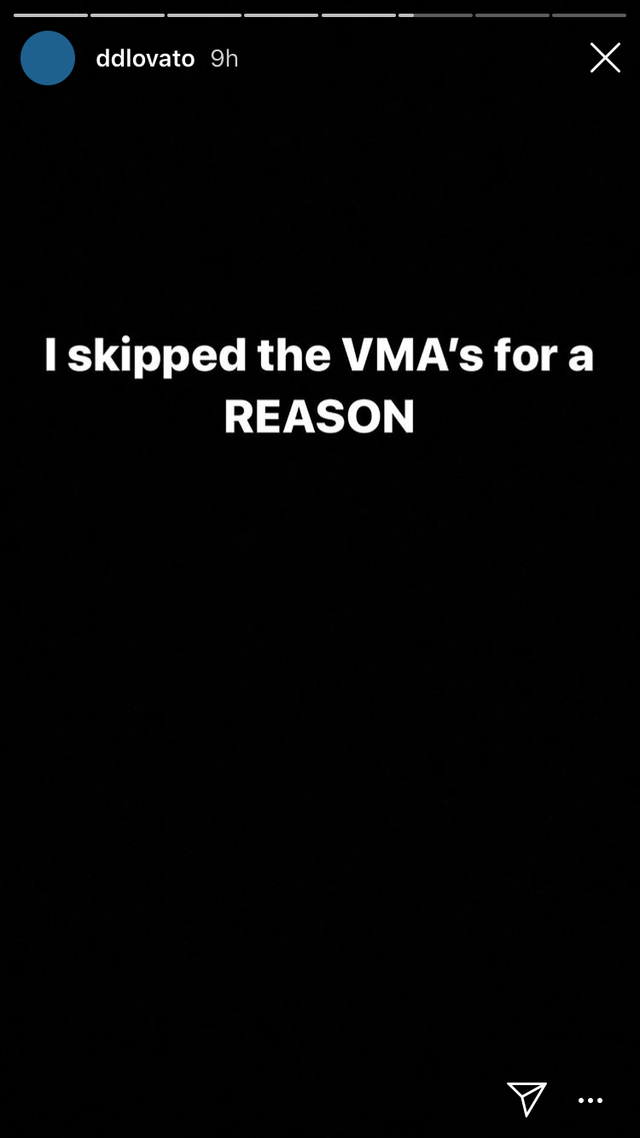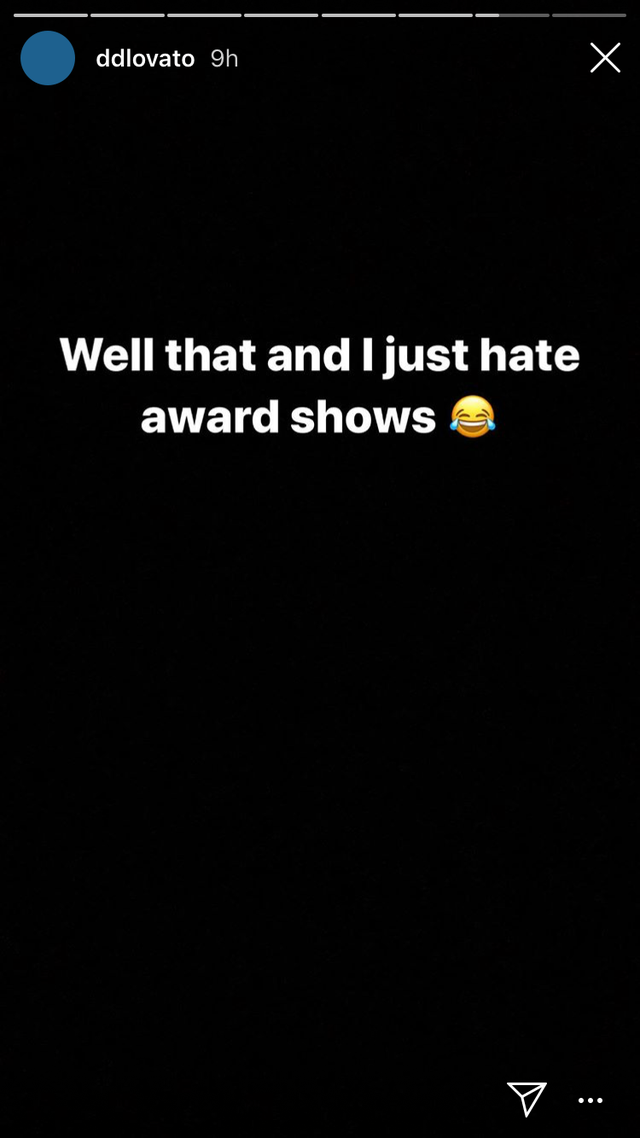 Taylor Swift fans went off, saying Demi was mad at Taylor for simply existing.
Demi's fans jumped to her defense, saying that her choice not to attend the VMAs and her posts on Instagram have literally nothing to do with Taylor — and they're probably right. Let's maybe stop pitting women against each other.
Why exactly would Demi and Taylor be feuding?
Back in 2016, the two singers did get into a public fight. Demi called Taylor out for staying silent about Dr. Luke during Kesha's trial. Demi also told Glamour that she thought Taylor's squad was essentially promoting unrealistic body image goals and that it wasn't cool to go up against Katy Perry in a music video. Demi stated, "I don't see anybody in any sort of squad that has a normal body. It's kind of this false image of what people should look like. And what they should be like, and it's not real." And on Katy Perry: "And I think that having a song and video about tearing Katy Perry down, that's not women's empowerment."
There's also recent drama over Scooter Braun a Hollywood manager who oversees Ariana Grande, Justin Bieber, and now ownes Taylor Swift's masters. Taylor wrote an open letter about Scooter Braun's "incessant, manipulative bullying" back in June — Scooter is Demi's manager, and Demi defended him, saying, "Please stop 'dragging' people or bullying them. There's enough hate in this world as it is. Y'all can come after me all you want but I'm always gonna stay loyal to my team."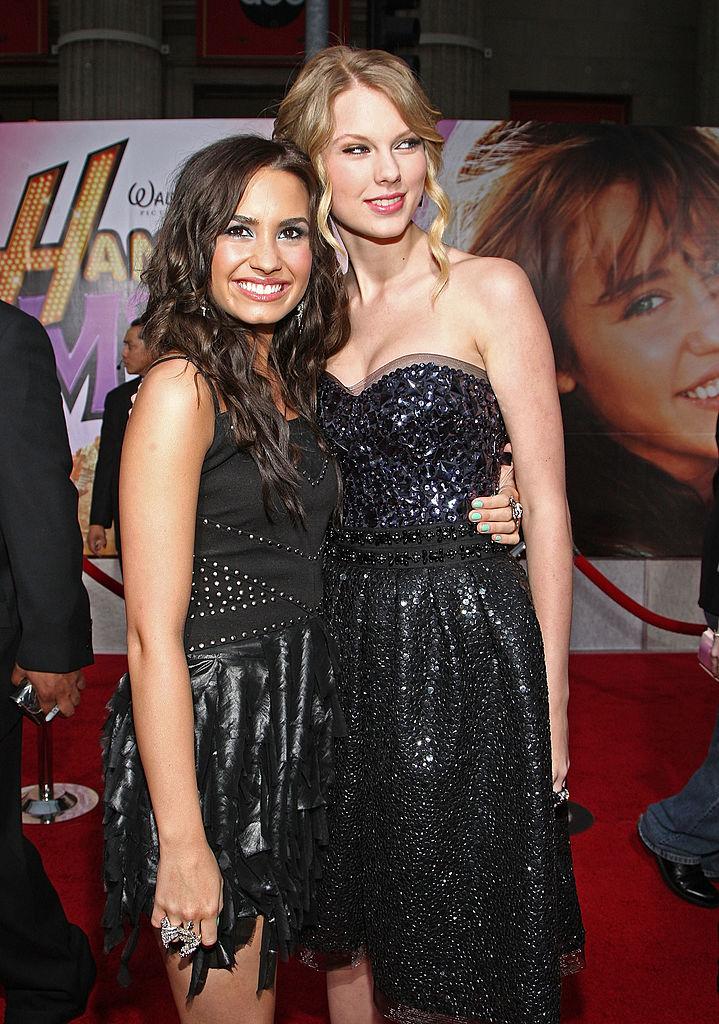 Luckily, it doesn't seem like Demi is letting all the noise get to her. A couple hours ago she re-posted Spencer West's enthusiastic Instagram Story about her joining the Will & Grace cast. She wrote, "Well this made my day!!!" Stay tuned for more updates on Demi's role in Will & Grace!