Disney Is Rebooting 'Pinocchio' in Live-Action Form With Joseph Gordon-Levitt
Joseph Gordon-Levitt joins the cast of Disney's live-action version of 'Pinocchio' and he's playing Jiminy Cricket. Learn more about the cast.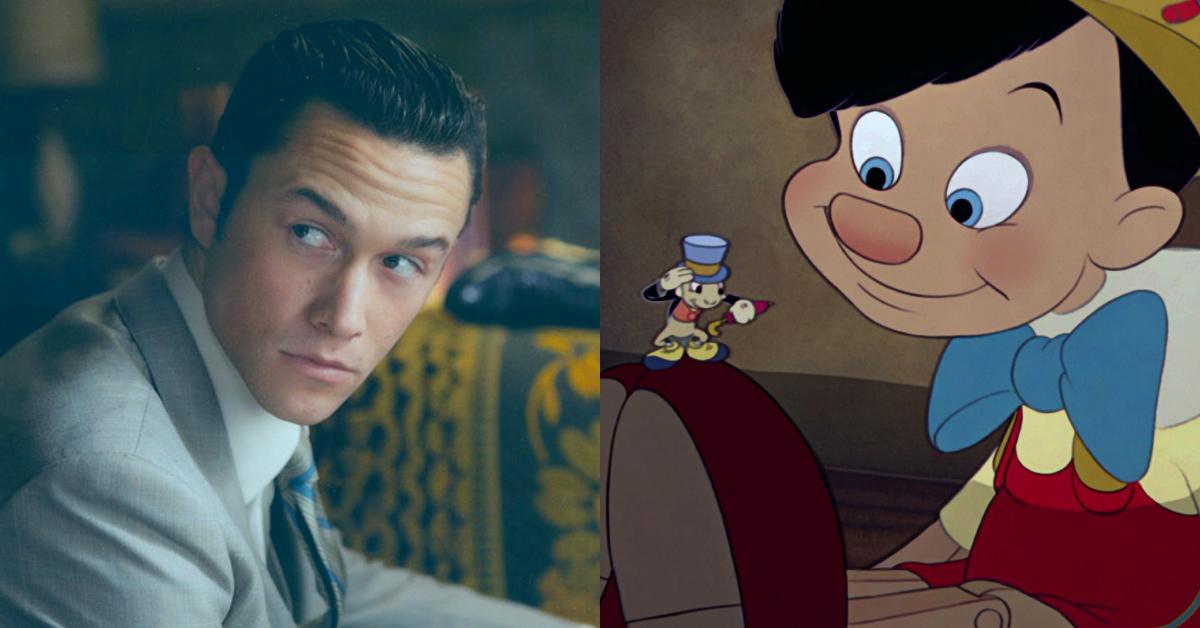 No matter what your opinion of Hollywood remakes of once-popular films are, it looks like the trend is here to stay. Even "original" films either heavily borrow or "redo" entire premises and/or plot points from films that aren't even that much older (like 2017's Get Out and 2005's The Skeleton Key.) And if Disney live-action remakes of classic animated films make you groan out loud, prepare your inner curmudgeon because there's a live-action Pinocchio in the works, and some key cast members have already been selected.
Article continues below advertisement
The cast of Disney's live-action 'Pinocchio' is stacked.
Remember Jiminy Cricket from the dark and twisted children's tale that Disney tried its best to make less menacing, even if they left undertones of child exploitation and abuse in the movie. In the old-school children's tale of Pinocchio, Jiminy Cricket is a philosopher who angers the wooden boy so much he throws a hammer at him and kills him.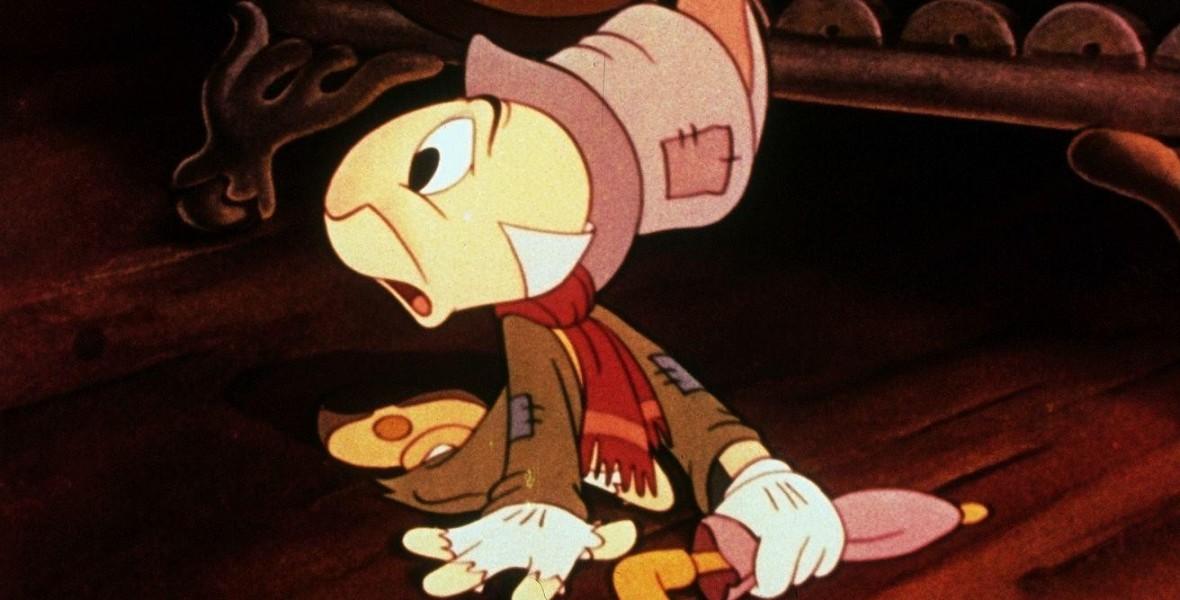 Article continues below advertisement
In the Disney version, Jiminy plays little Pinocchio's conscience, and we probably won't see the wooden boy give him the old hammer time in the movie any time soon. Plus, it'd be a hard pill to swallow to see the uber-likable Joseph Gordon-Levitt get bludgeoned to death by a CGI wooden doll, because the Inception actor is going to play Jiminy Cricket.
The OG version of Pinocchio wasn't supposed to feature a Blue Fairy in its narrative, but when Carlo Collodi's editors thought the original ending of the puppet being hanged to death by townspeople was a bit too harsh, the author decided to still keep his message of "little boys need to listen to adults or suffer the consequences" intact in a more positive way.
Article continues below advertisement
That's where the Blue Fairy comes in: She tells Pinocchio that he's been a bad little puppet and he needs to get his act together. Pinocchio does — he's willing to sacrifice himself to spare his father's life, and the fairy, along with Jiminy Cricket, is happy that he's finally learned his lesson. I mean it does take a village to raise a kid — especially a village that publicly executes you and has a talking cricket and Blue Fairy running around.
Article continues below advertisement
Cynthia Erivo from 'Harriet' will play the Blue Fairy, and Benjamin Evans Ainsworth will play Pinocchio.
The multi-faceted actress who wowed audiences in Bad Times at the El Royale as Darlene Sweet and whose career only snowballed from there was cast as the Deus Ex Machina in the film. The cast for the film is a star-studded affair with several other Disney alums from other films making appearances.
Luke Evans will keep his villain role with the studio going as he plays the nefarious Coachman. Tom Hanks will be playing Geppetto and Keegan-Michael Key will tackle voice duties for Honest John. Lorraine Bracco's playing a new character, Sofia the Seagull, who was created just for the live-action version of the movie.
Article continues below advertisement
Will the live-action 'Pinocchio' suck? Well, Disney's choice in director Robert Zemeckis promises otherwise.
Of course, there are people who've, for the most part, hated on the reimaginings of many popular Disney classics. The new Lion King was handled by Jon Favreau who is objectively a successful director capable of not only breathing new life into popular franchises (The Mandalorian, not to mention basically creating the MCU) but the movie was critically panned even if it was a box office success.
Article continues below advertisement
Dumbo, which was directed by Tim Burton, didn't really receive that much love from audiences, but the argument could be made that it doesn't have the nostalgia factor as, let's say, Beauty & The Beast (the Emma Watson remake which also received middling reviews) or Aladdin (which was also heavily criticized).
But Robert Zemeckis may seem like a great fit for Pinocchio, and not just because the Forrest Gump director is reuniting with Tom Hanks.
The argument can be made that Zemeckis' strengths lie in "greater scope" films that capture a bit of wholesome whimsy; he's very much a director who adheres to that classical journey of the hero, at least, some of his most celebrated films follow that thread. While live-action Disney remakes do get a lot of hate, it looks like the studio's posing Pinocchio to surprise a lot of people.
The film will debut on Disney+ when it's released, probably in a format similar to Mulan upon its first release. Are you excited to watch it?