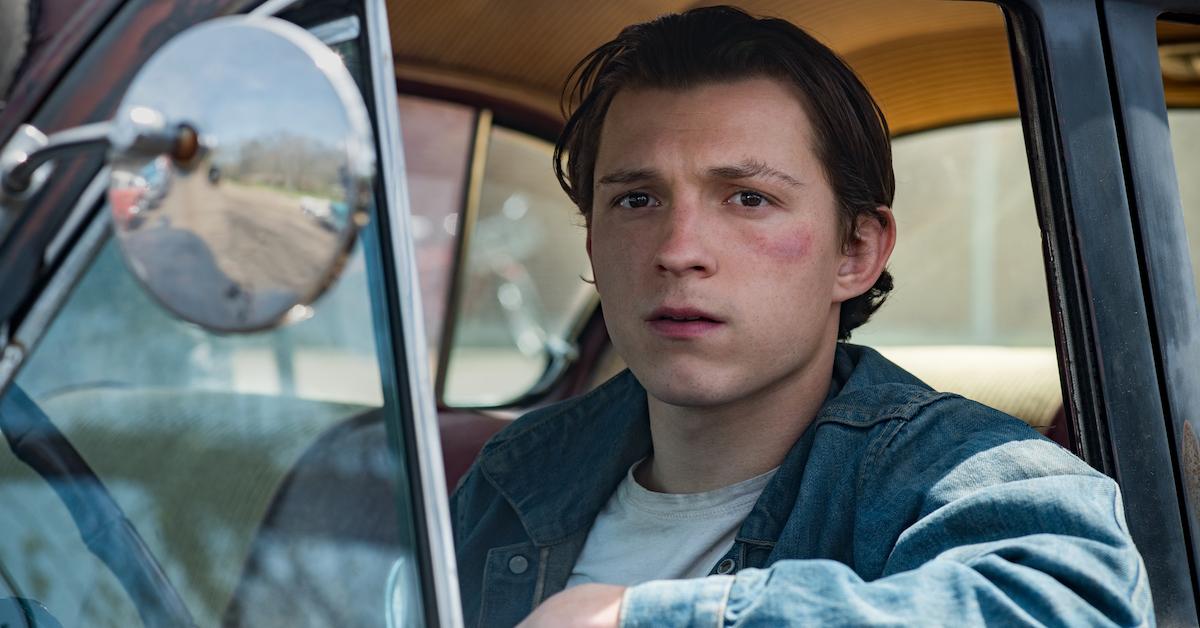 Does [SPOILER] Die in 'The Devil All the Time'?
If you're looking to watch a psychological thriller with multiple gruesome murders, a slew of famous faces, and an ending that is both ambiguous and thought-provoking, then you might want to add The Devil All the Time to your movie night queue. The Netflix film stars Tom Holland as Arvin Russell, who embarks on a murderous revenge streak after the people closest to him are harmed in a series of incidents that initially appear to be unrelated.
Article continues below advertisement
Robert Pattinson, Riley Keough, Jason Clarke, and Bill Skarsgård also star in the film, and the ending has kept viewers talking.
Does Arvin die in The Devil All the Time? Keep reading to find out what the character's fate is in the movie. Warning: Spoilers ahead.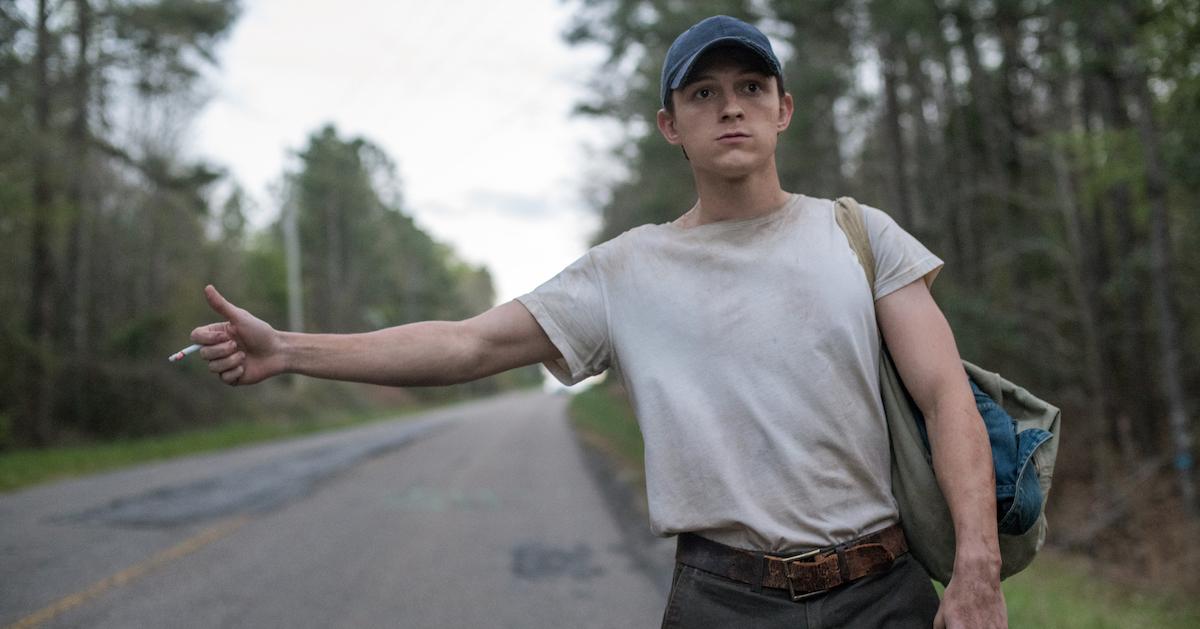 Article continues below advertisement
Does Arvin die in 'The Devil All the Time'? SPOILERS.
Though the character certainly tempts fate by killing multiple criminals, Arvin does live to see the end of the movie. As the credits begin to roll, however, it's unclear just how secure Arvin's future will be.
From the onset of the film, there are plenty of hints that suggest Arvin will become a killer. His father, Willard (Bill Skarsgård), took the life of an injured fellow soldier during World War II to ease his suffering.
Over the course of the thriller, both of his parents, his stepsister, and his stepsister's parents die either by murder or by completing suicide. Arvin himself shoots the serial killer couple Carl and Sandy Henderson (played by Jason Clarke and Riley Keough, respectively). He also takes the life of Sandy's brother, Sheriff Lee Bodecker (Sebastian Stan), during a confrontation resulting from the sheriff's decision to eliminate evidence that Sandy was a killer.
Article continues below advertisement
Because basically everyone who murders ends up dying in the film, it makes sense that Arvin himself would become a victim at one point. But, at the end of The Devil All the Time, he decides to hitch a ride with a hippie. Though the authorities are simultaneously finding the bodies of Preston (Robert Pattinson) and Lee, the ending suggests that Arvin might be able to get away with his spree killings.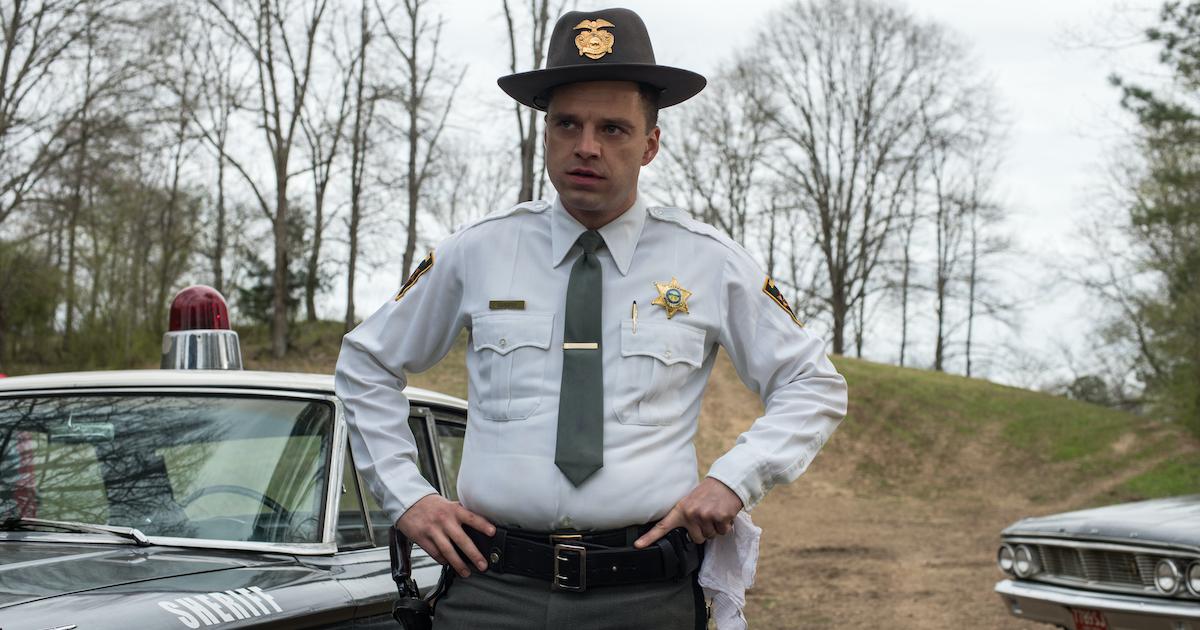 Article continues below advertisement
How does 'The Devil All the Time' end?
While the hippie is driving off with Arvin in the passenger seat, he hears a radio announcement about how many more troops will be needed in the Vietnam War. The movie concludes with the narrator giving a chilling explanation on what is going through his mind.
"Arvin didn't want to fall asleep sitting next to a stranger, and as he fought hard to stay awake, his mind began taking him places," the narrator said as the camera flashed to the police discovering the bodies. "He started to think maybe the law would recognize he had done good. Maybe he'd be forgiven. Maybe he'd even be able to see Grandma and Uncle Earskell again. Or maybe that was too risky."
Article continues below advertisement
"But still, maybe he'd meet a girl, start a family like his daddy did. As the thoughts came, he wasn't sure if he was going backwards or forwards. He knew wherever this was, it felt nicer than Knockemstiff. No fighting or screaming or pain," the voice continued. "Then the thought of enlisting got into his brain. And he wasn't sure if he was thinking about himself or Willard anymore."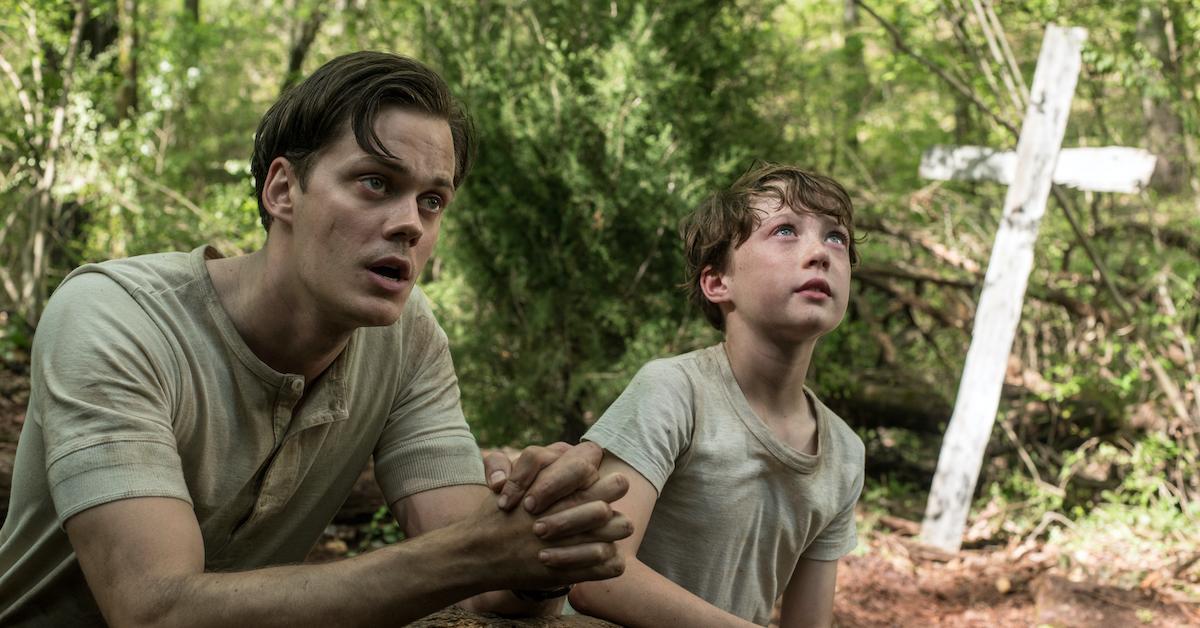 Article continues below advertisement
"He didn't want to end up in a war like his father. But, he was good at fighting. Maybe that's where he belonged. Grandma would tell him to pray on it, and he'd laugh at her. But maybe she knew something that he didn't," the narrator concluded. "Right now, he needed sleep, and just felt lucky that someone was giving him a ride."
While it's unclear exactly what Arvin will decide to do, the ending does suggest that he's concerned that he's already too much like his father.
The Devil All the Time is available to stream on Netflix now.