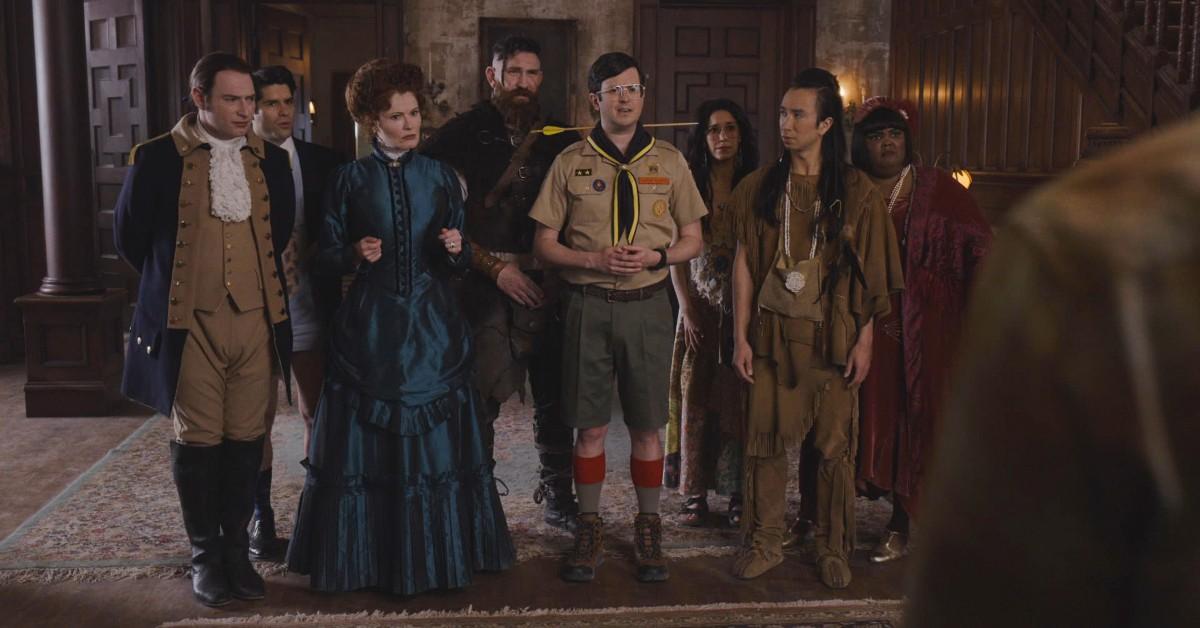 Will Sam and Jay Be Forced to Sell the Woodstone Mansion in the 'Ghosts' Season 1 Finale?
Sam (Rose McIver) and Jay (Utkarsh Ambudkar) get way more than they bargained for when they inherit the Woodstone Mansion. In Season 1 of Ghosts, Sam nearly dies after falling down a set of stairs. As a result, when she recovers, Sam gains the ability to see and interact with the ghosts haunting Woodstone.
Article continues below advertisement
Most of Season 1 was dedicated to learning about each ghost's backstory, juxtaposed with Sam and Jay's goal of renovating the mansion into a fully functioning B&B. The Season 1 finale preview teased that there would be a major snag right before Sam and Jay were set to welcome the first guests to their B&B.
So, what will happen? Based off the teasers CBS has released of the Season 1 finale, we have a few ideas.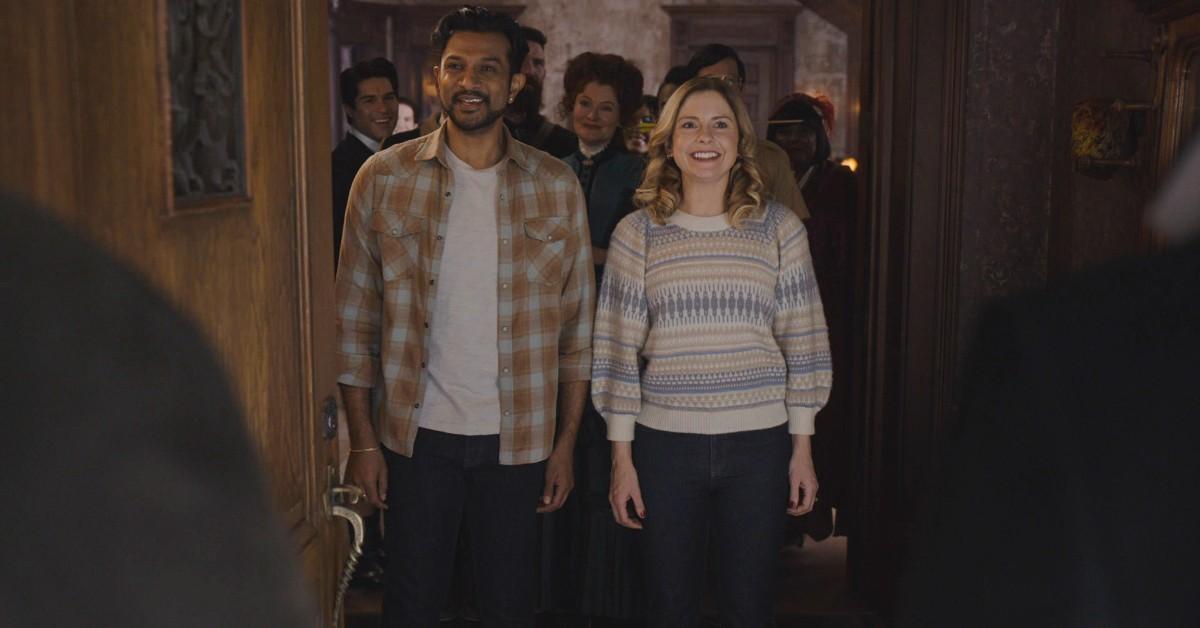 Article continues below advertisement
The Farnsbys are back to cause trouble.
In sneak peeks for the upcoming season finale, Henry Farnsby (Mark Linn-Baker) and Margaret Farnsby (Kathryn Greenwood) stop by to congratulate Sam and Jay for their first B&B guests. Of course, there's a caveat. Henry offers to buy the mansion so they don't have to deal with the headache of living next to a B&B.
Naturally Jay refuses the offer, but another preview features Alberta (Danielle Pinnock) in near tears, asking, "So this is goodbye?"
It's hard to believe that Sam and Jay will actually sell the mansion (given that Ghosts has already been renewed for Season 2), but circumstances may force our favorite living couple to seriously consider the Farnsby's offer. Thorfinn (Devan Long) confesses that he placed a curse on the mansion when the ghosts were initially trying to get Sam and Jay to leave.
Article continues below advertisement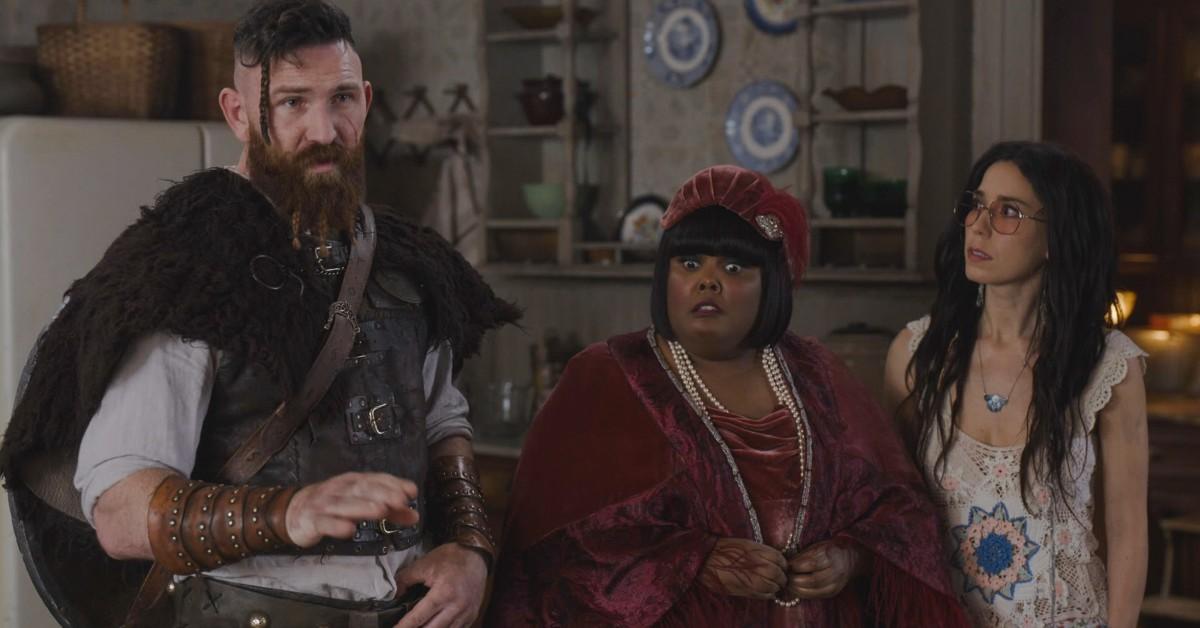 It might be a far-fetched theory, but perhaps Sam and Jay need to capitalize on the fact that the mansion is haunted in order to draw in more guests. After all, in yet another preview, in looked like Sam and Jay's first B&B guests canceled their reservation.
Sure, Sam and Jay got double the amount of money for the timepiece they took from Hetty's husband's corpse, but that will only last so long. They need paying customers.
Article continues below advertisement
Isaac finally reveals his truth.
Before we get to Isaac, let's elaborate a bit more on what Sam and Jay should do to market the B&B. They have prime marketing material right in front of them. Obviously, Sam doesn't have to tell guests that she can see the ghosts, but there certainly is a market out there for haunted and spooky getaways!
The ghosts have become attached to Sam and Jay over the course of Season 1, so it would be feasible that they'd be down to spook guests so that Sam and Jay don't have to sell the mansion.
Article continues below advertisement
Shoutout to CBS for yet another intriguing teaser for the Season 1 finale. Per the official CBS synopsis, "Isaac takes a huge, centuries-in-the-making step in his personal life."
Could Isaac (Brandon Scott Jones) finally tell Nigel (John Hartman) how he feels about him? It was a huge deal for Isaac to confess that he was gay to Hetty, so it would be heartwarming to see Isaac finally be able to admit it to the man he liked.
The question is: Will Nigel reciprocate Isaac's feelings, especially given that Isaac accidentally killed Nigel when he was checking him out? It would be nice to see Isaac genuinely happy in a ghostly relationship. (And that would likely make him more willing to help provide spooks for Sam and Jay's B&B guests!)
We'll just have to wait to see what happens when the Season 1 finale of Ghosts airs on Thursday, April 21 at 9 p.m. EST on CBS.