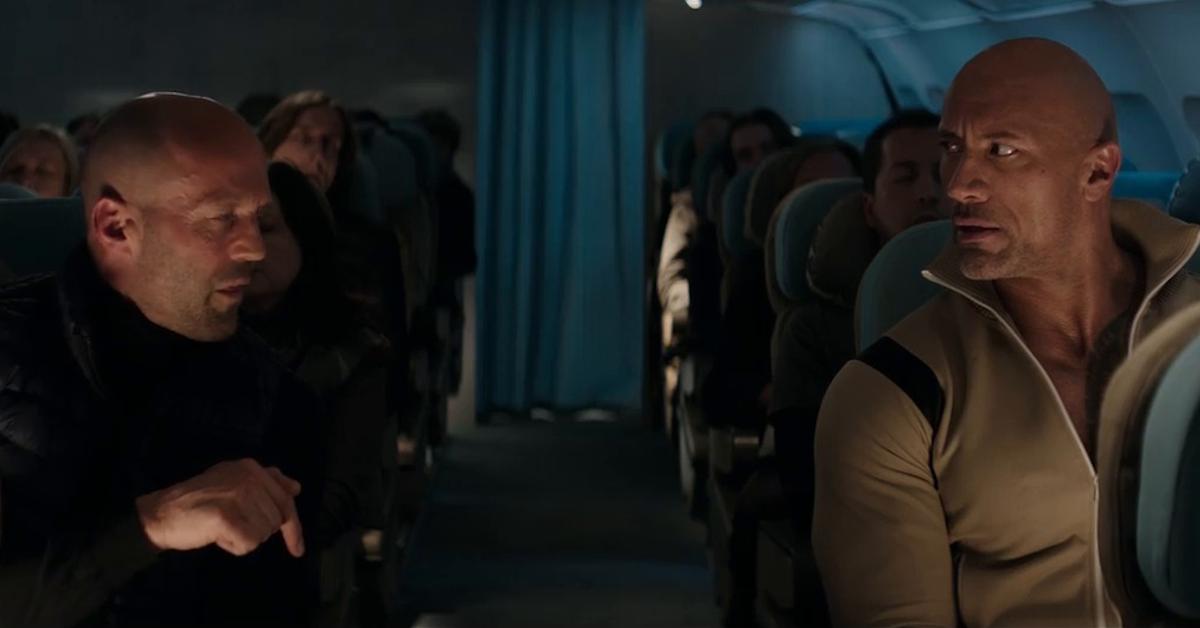 'Hobbs & Shaw' Has Two Cameos That'll Definitely Make You Say, "I Know That Guy!"
If you would have told a 12-year-old me that The Rock would become a huge mega-movie star in a few years who could expertly roast stand-up comedians, I don't think I'd have believed you. Was the "Great One" great? Absolutely. Funny? 100% Have a wonderful presence? Come on, this is The Rock we're talking about here.
But that he'd be in a movie like Hobbs & Shaw with star-studded cameos? That's kinda nuts.
Article continues below advertisement
Think about it: This is a guy who was a professional wrestler, who captivated the hearts and minds of so many people that he not only dropped into an already well-established franchise and helped transform the entire thing, but got his own spin-off.
Now he's even working with another action star in said spin-off. It's nuts.
Hobbs & Shaw celebrity cameos surprise first viewers of the film. (Spoilers!)
There are at least two really high-profile characters who weren't teased in the trailer at all, and audiences were delighted to see that they took part in the Rock's action-car-fest extravaganza.
First off, the fact that Idris Elba is playing the villain in the movie is something else. Idris is one of those actors who can seamlessly transition between "serious" films and big-budget blockbusters. The man can do no wrong.
Article continues below advertisement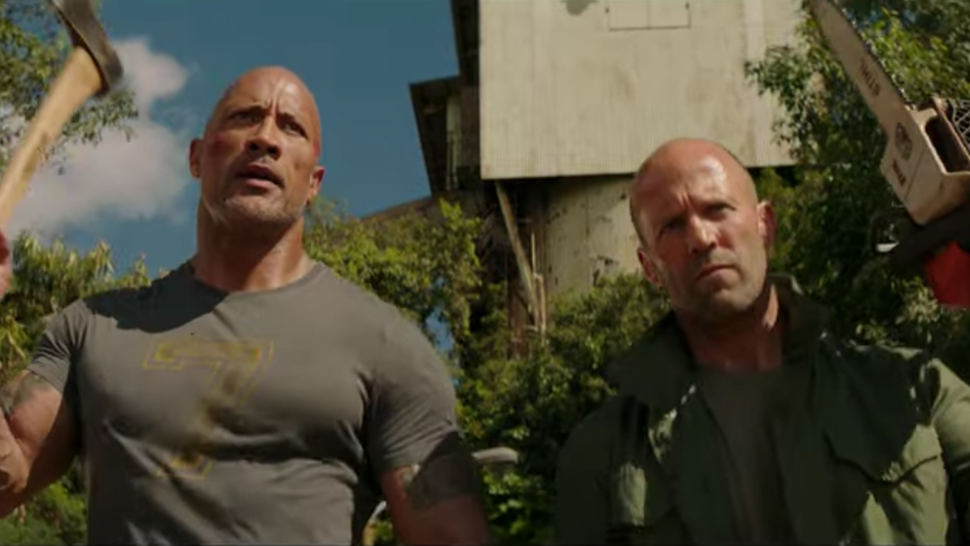 It goes without saying for these types of write-ups, but just in case you aren't prepared, this post contains some spoilers regarding Hobbs & Shaw so if you're trying to go into the movie blankly, then you might want to stop reading right now. If you're cool with it, then continue.
Ryan Reynolds plays CIA Agent Locke in Hobbs & Shaw.
Article continues below advertisement
Director David Leitch also directed Deadpool 2, so it makes sense that Ryan would show up for a part in the film. He pops up in various scenes and is apparently a character who's worked with Hobbs for a long time.
He's a bit of comic relief in the film (the movie's rife with jokes) and he even appears in two out of the three ending credits scenes for the movie.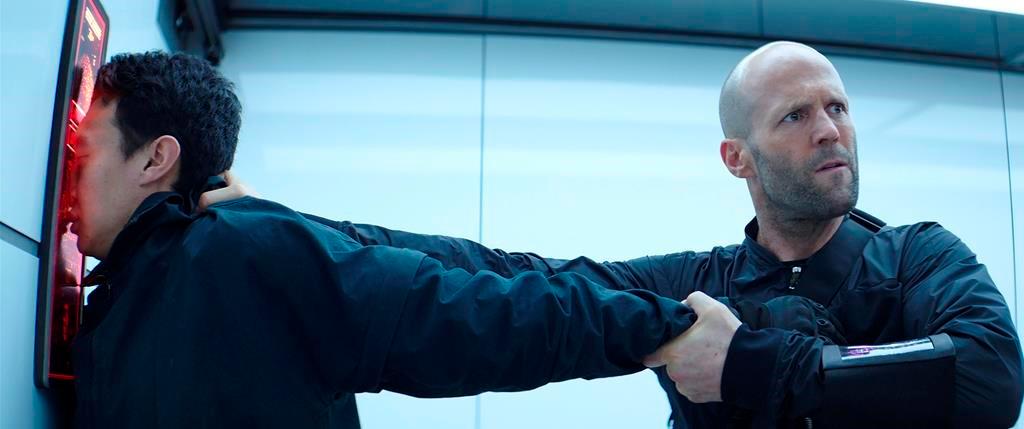 Article continues below advertisement
Locke's character in the film acts as if he's Hobbs' friend, but the after-the-credits snippets shown to audiences suggest that he might not have the hulking protagonist's best interests in mind. The scenes also tease that he may return for follow-up films as a villain.
Kevin Hart plays Air Marshal Dickley.
The Rock and Kevin Hart's friendship is well known, and the two have starred in the action comedy Central Intelligence before.
So it probably just took a phone call from The Rock to get the popular comedian in the film. Dickley helps Hobbs and Shaw with an overseas escape flight, but unlike Locke, seems like a character who is there purely for comic relief.
According to Dwayne Johnson, who spoke with IGN regarding the celebrity cameos (with Jason, David, and Hiram Garcia, the film's producer) selecting the two actors was a conscious decision to build a Hobbs & Shaw franchise.
Article continues below advertisement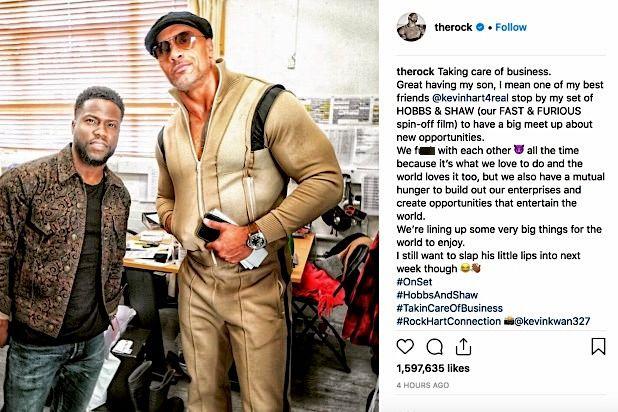 "I'd love to see Ryan Reynolds come in to the next Hobbs and Shaw. I think he would be a great team member. I'd love to see Kevin Hart come into the next Hobbs and Shaw," Dwayne told the publication.
Article continues below advertisement
"The goal in this one was to set up what the future teams would look like. And who I felt people would find it really appealing to see Hobbs with and create this new unique team. I think, with the names that I mentioned and there's another one who we're working on, which is why we left it open at the end with who the voice was, the mysterious voice [the Eteon Director]."
He continued, "It was also important for Hobbs and Shaw to have its own identity from Fast and Furious with this unique stylistic action, comedy and in doing that, that will inform the actors who we bring in. So it all depends it the people love it and they love the movie, then we can start having these broader conversations about that actor and that actress, but we'll see."
Article continues below advertisement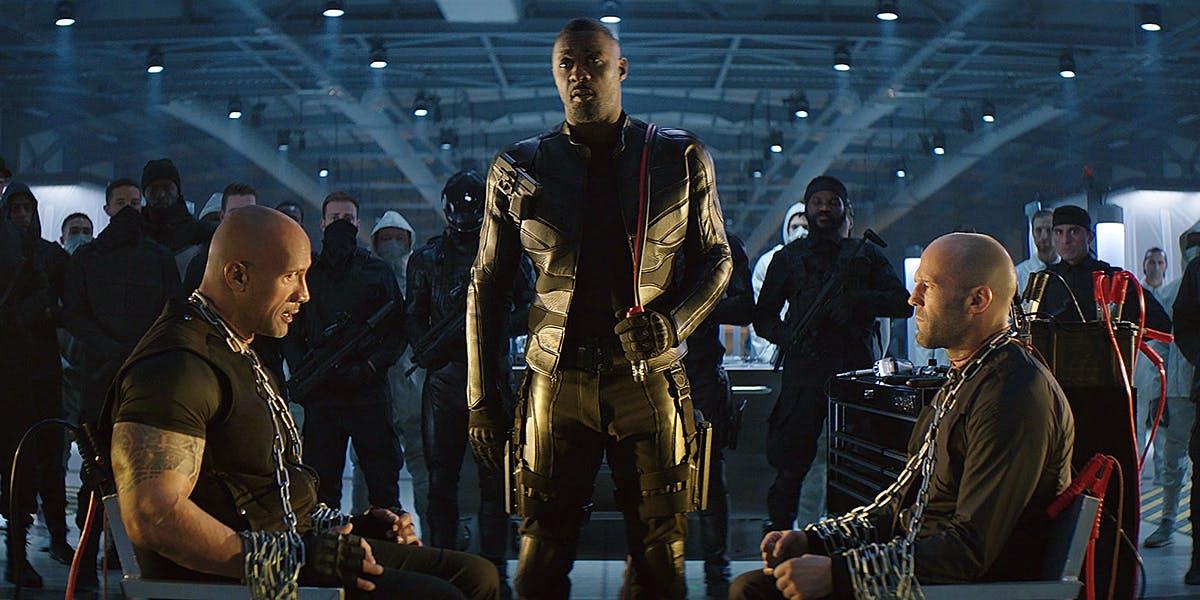 So there you have it, The Rock is definitely attempting to start the franchise out with a bang and with critics reviews being positive for the most part, and fan reviews currently hovering around the 91 percent mark, it looks like it's already primed to be a hit.