Salem, They're Back! Here's Everything We Know About Disney's 'Hocus Pocus 2'
'Hocus Pocus 2' is hitting Disney Plus in the fall of 2022, and fans are eager to learn about the story. Here are all the plot details we know so far.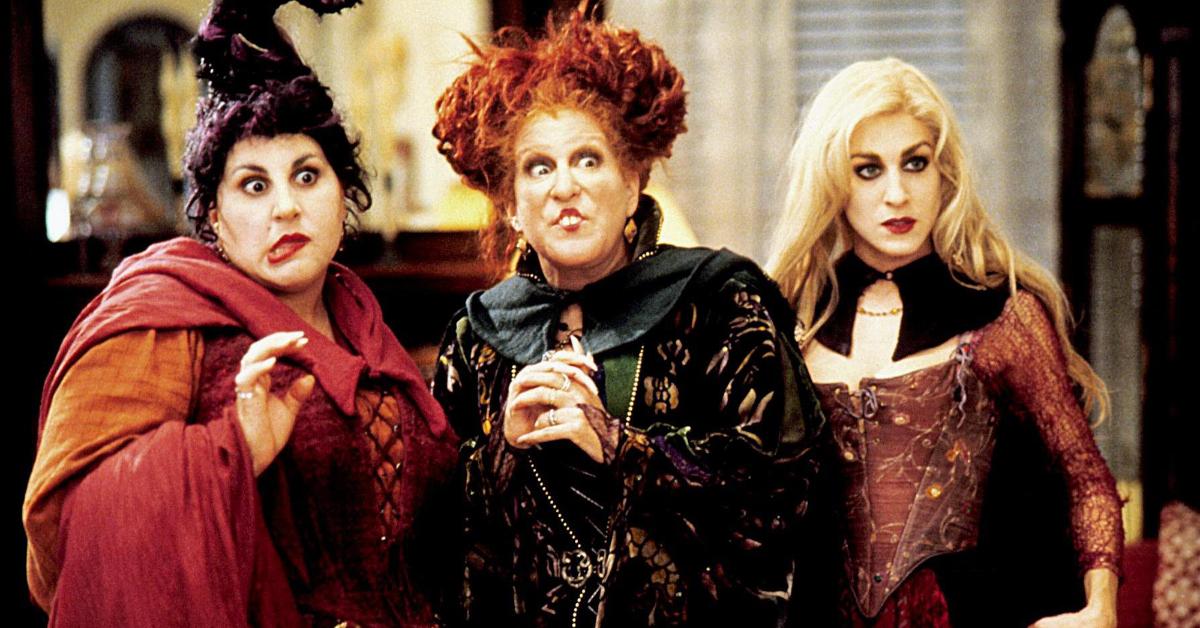 It seems our visit to Salem is happening much sooner than expected, all thanks to Hocus Pocus 2. The highly anticipated and long-awaited sequel hits Disney Plus on September 30, meaning Halloween is coming early in 2022!
With the Sanderson Sisters awakening once more, fans of the cult-classic will see the return of Bette Midler, Sarah Jessica Parker, and Kathy Najimy. But what will they get up to this time? Here's everything we know so far regarding the plot of Hocus Pocus 2.
Article continues below advertisement
What's the plot of 'Hocus Pocus 2'?
Although most details have been kept under wraps since its initial announcement in 2019, fans will be pleased to know that Disney presented a brief plot description at its upfront presentation on May 17, 2022.
According to TV Insider, the film revolves around three high-school students: Becca, Cassie, and Izzy. Once the Sanderson sisters are resurrected 29 years after the first film's events, the teenage trio must work together to stop them before it's too late.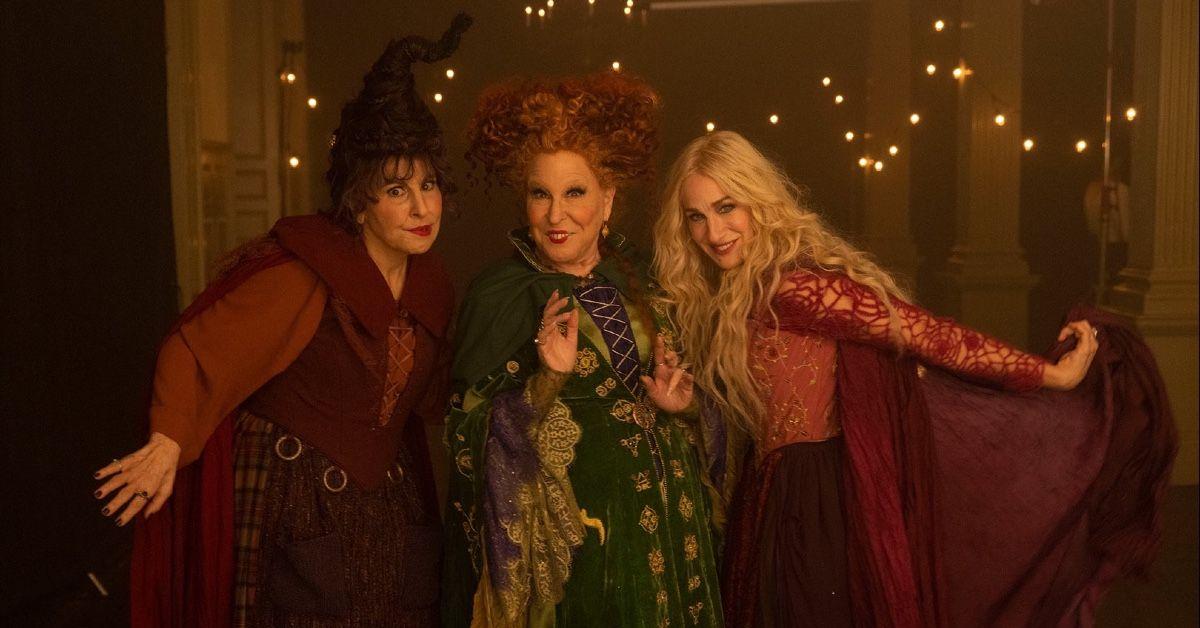 Article continues below advertisement
During the presentation, Disney also offered audiences a sneak peek at the upcoming production. According to Entertainment Weekly, the footage "showed two young girls lighting the Black Flame Candle," which summons everyone's favorite witches.
"Lock up your children! Yes, Salem, we're back!" Winnie squeals before the cast performs a cover of Elton John's iconic track "The Bitch Is Back." Doug Jones and Tony Hale appear in the clip as Billy Butcherson and the mayor of Salem, respectively. Also, Sam Richardson's still-unnamed character makes an appearance as well.
Additionally, RuPaul's Drag Race queens Ginger Minj, Kornbread Jeté, and Kahmora Hall will portray drag versions of Winnie, Mary, and Sarah "in a scene that takes place at a drag show attended by the trio of Sanderson sisters," per Entertainment Weekly.
Article continues below advertisement
Director Anne Fletcher said she's "so grateful" to bring back the Sanderson sisters.
Speaking on the film in May 2021, director Anne Fletcher stated that "now more than ever, people need to laugh."
She continued, "We should be laughing every day, and there is so much fun to be had with these three unbelievable women playing delicious characters from such a beloved film... This is a movie for everyone, from the fans who grew up with the first film to the next generation of viewers, and I can't wait to get started."
Once the film began production, Anne revealed that she was "beyond thrilled to be involved in the sequel to a film that is as beloved as Hocus Pocus."
"Fans around the world have embraced these characters and have made this film a Halloween tradition whose popularity continues to grow," she continued. "How lucky am I to be back at Disney with these three extraordinarily talented ladies in the iconic roles they created, as well as our fabulous new additions to the cast?"
Until September 30, we highly recommend rewatching the OG Hocus Pocus and listening to "I Put a Spell on You" on repeat.