'Hocus Pocus 2' Review: A Warmly Familiar Potion That Leaves Us Thirsty for Another Helping
A whopping 29 years after the release of cult classic Halloween flick 'Hocus Pocus,' its highly anticipated sequel is here to put a spell on you.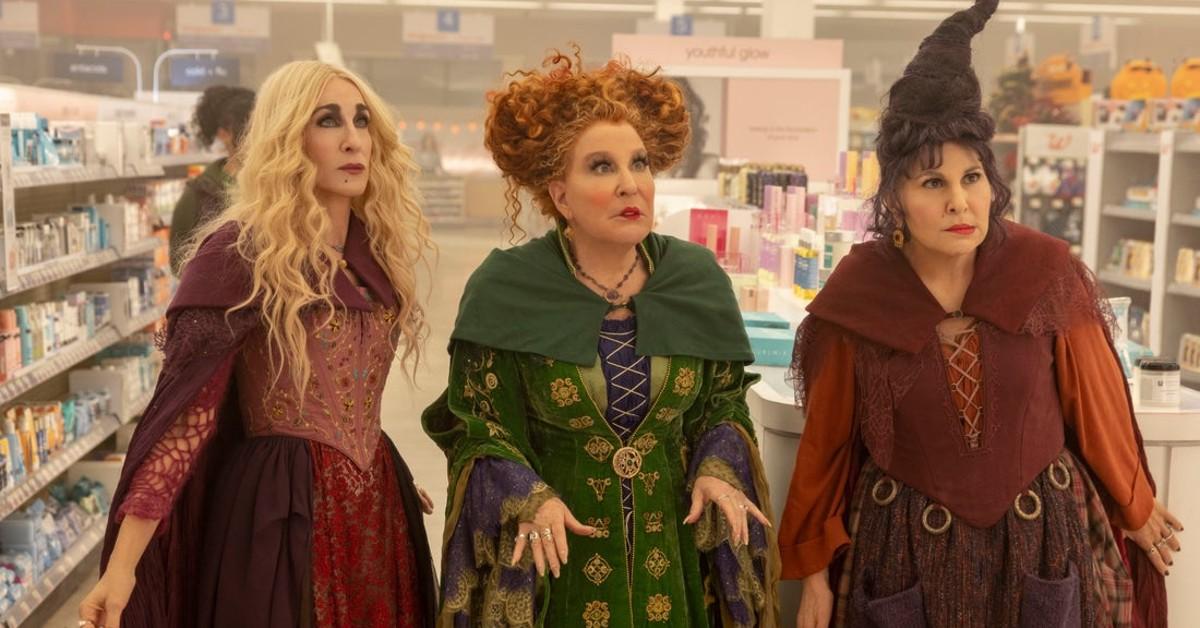 Since 1993, the child-devouring enchantresses known as the Sanderson Sisters have cast their persuasive spell on the pop culture landscape, proving that a foul Rotten Tomatoes score of 39 percent is no match for a sea of spoopy, nostalgia-hungry fans.
With over-the-top buffoonery (served by stars Bette Midler, Kathy Najimy, and Sarah Jessica Parker), memorable costuming, a killer theatrical number (the "I Put a Spell on You" cover is exhilarating every time), and corny '90s charm, Kenny Ortega's Hocus Pocus is a cult-classic campy Halloween staple.
Article continues below advertisement
But the thing about camp is that it sometimes has a stronger payoff when it lives in the subconscious of a project. Manufacturing camp has the potential to feel forced, and in the case of Anne Fletcher's highly anticipated sequel Hocus Pocus 2, it obviously strives to embody the same feeling as its predecessor. If you put its sometimes cringe-inducing try-hard attitude aside, Hocus Pocus 2 manages to brew up some fun. Isn't that what matters?
Hocus Pocus 2
Our Rating
Ripe with campy tricks and treats, well-balanced fan service, and a delightful cast, Hocus Pocus 2 delivers a fairly good sequel experience for hardcore Hocus Pocus stans and newbies alike.
Disney Plus Premiere: Sept. 30, 2022
Director: Anne Fletcher
Screenplay by: Jen D'Angelo
Cast: Bette Midler, Kathy Najimy, Sarah Jessica Parker, Whitney Peak, Belissa Escobedo, Lilia Buckingham, Sam Richardson, Tony Hale
Runtime: 1h 43m
MPAA rating: PG
Article continues below advertisement
While the OG Hocus Pocus focused on a protagonist, Max Dennison (Omri Katz), who was skeptical of all things occult, its sequel centers on witchy teen girls Becca (Whitney Peak) and Izzy (Belissa Escobedo). The two amateurs accidentally summon the 17th century Sanderson Sisters on Halloween night (which is also Becca's pivotal 16th birthday) 29 years after Max did.
"Another year begins anew, Maiden, Mother, and Crone too. We call on thee with one request, help our intentions manifest," the girls chant after lighting a Black Flame Candle gifted to them by occult-obsessed magic shop owner Gilbert (Sam Richardson). With the help of their too-cool-for-rituals ex-bestie Cassie (Lilia Buckingham), the girls attempt to stop the Sanderson Sisters from getting revenge on the town of Salem and eating the souls of children. With their saccharine candy breath and bouncy skin, they truly are scrumptious little morsels. How else does thee expect the Sandersons to stay young and beautiful?
Article continues below advertisement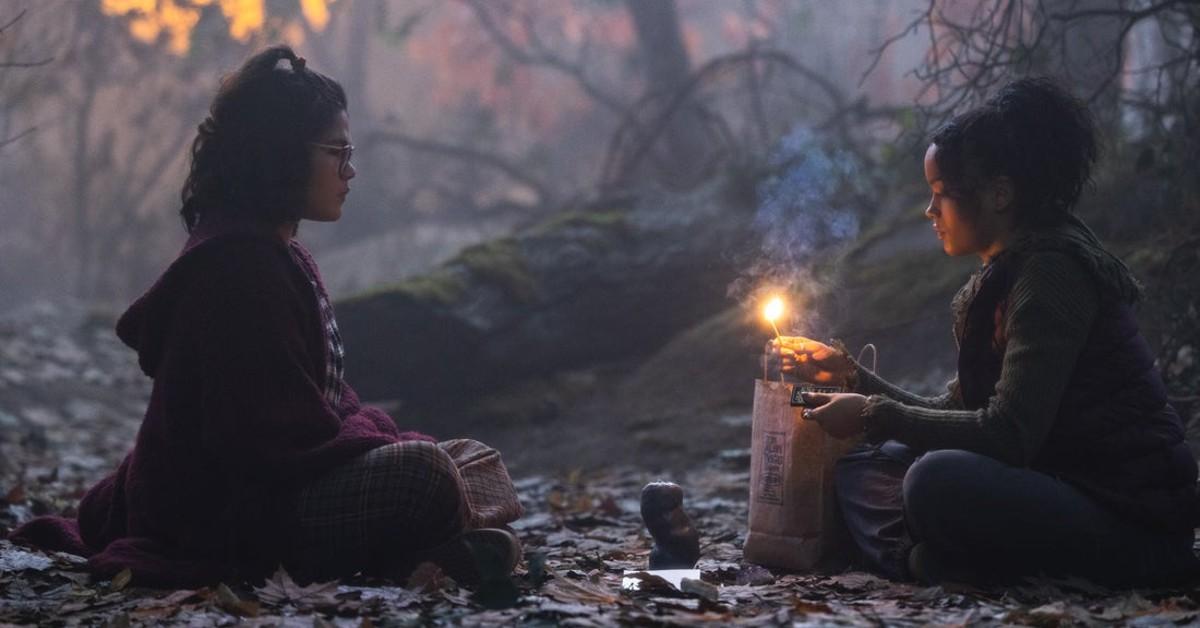 Though it rings of Disney-esque morals surrounding the power of friendship and the sacrificial nature of family (romance has no place in this sequel), Hocus Pocus 2 refuses to take itself too seriously. And thank goodness for that. A trip to Walgreens — where the terrified girls lure the witches — is possibly the funniest scene of the film, as the blending of mystical qualities with mundane ones is ridiculous in all the right ways. Watching Mary Sanderson munch on a skincare face mask is enough to make anyone giggle.
Article continues below advertisement
The same goes for seeing the sorceresses soar through the air on a Swiffer WetJet and a couple of Roombas. It's god-tier stupid comedy. An Amazon Alexa–themed bit aims to achieve the same effect, but ultimately falls flat, as it feels a bit pedestrian. We get it, they're old bats from the 17th century.
Along with its playful salute to pop-rock classics like Elton John's "The B---h Is Back" and Blondie's "One Way or Another," Hocus Pocus 2 shines brightest in its screwball performances. Put front and center, Bette, Kathy, and SJP clearly haven't missed a beat, as their charisma, charm, and star power are just intoxicating.
Article continues below advertisement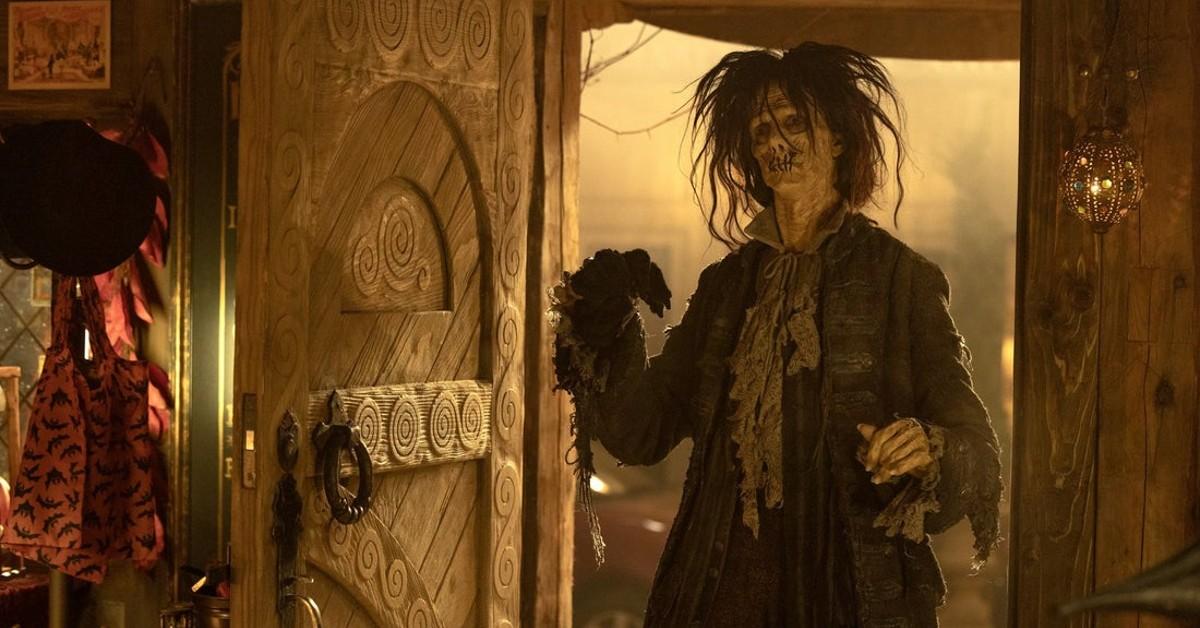 Whether it be SJP's dedication to her lovable bimbo persona or Bette's consistently caricature-like facial expressions, the Sanderson Sisters really are back, baby. Though the trio of actresses is professional through and through, it's clear that these gals had a blast casting spells and concocting potions together once again.
Via their spine-tingling acting chops, the Sanderson sisterhood continues to thrive in the sequel, and Bette Midler praised their eccentric bond at the Hocus Pocus 2 press conference.
Article continues below advertisement
"I think these three characters are really, in a strange and odd way, they're really quite positive for women. First of all, they're very funny, which women are not allowed to be [and] are not supposed to be. And they're intensely loyal to each other," Bette began. "I think, in a funny way, their bond is very, very strong. So in any situation where women are together, a bond of friendship and sisterhood is really, really important."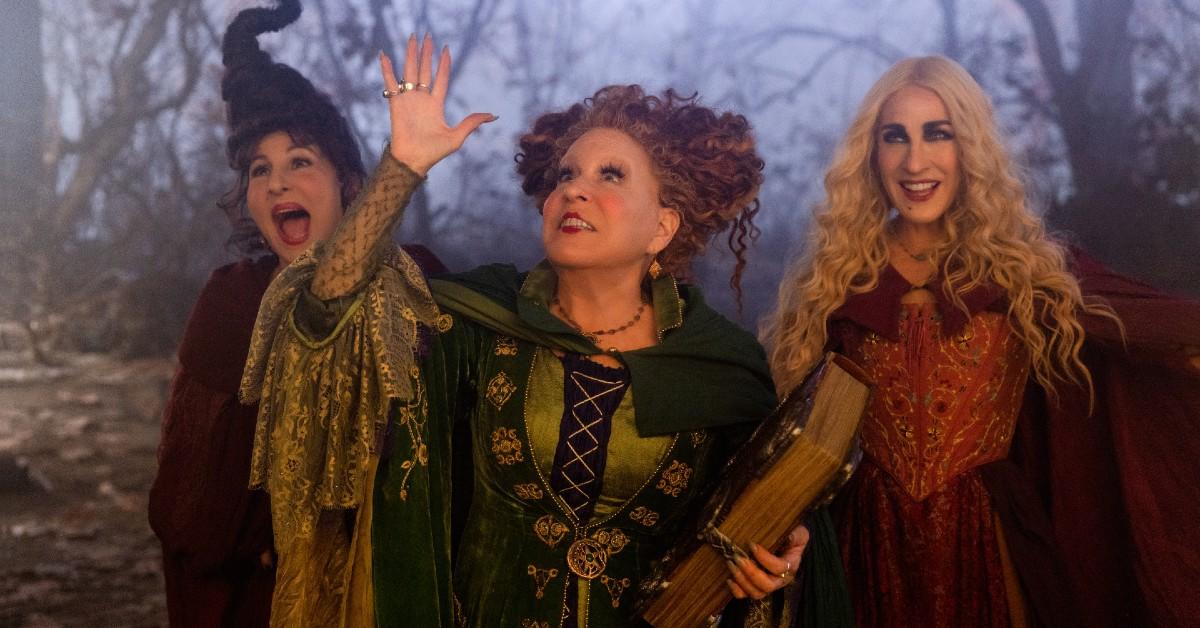 Article continues below advertisement
And because Hocus Pocus 2 is essentially a Veep reunion, Sam Richardson and Tony Hale — who plays the dorky mayor/Reverend Traske — offer delightful comedic timing. A too-short appearance by Ted Lasso star Hannah Waddingham is, too, a joyful inclusion. We can't say the same about every aspect of the film (Tony Hale's candy apple conundrum is unnecessary at best), but the casting is spot-on.
Considering many waited years for Hocus Pocus 2 to make its grand arrival, it's no surprise that some fan service comes into play. With references to Sarah's beloved rattails, her iconically dim-witted "Amok, amok, amok, amok!" line, and human boy-turned-cat Thackery Binx, and the return of Winnie's zombie ex-boyfriend Billy Butcherson (Doug Jones) (though he'll tell you otherwise), the film successfully respects its origins without excluding Hocus Pocus virgins.
Article continues below advertisement
"The mission, in general, is the story and honoring the first movie and carrying [it] into the sequel and making sure that I'm honoring these characters for the fans and bringing it into a new generation," director Anne Fletcher said during the Hocus Pocus 2 press conference. And that she did successfully.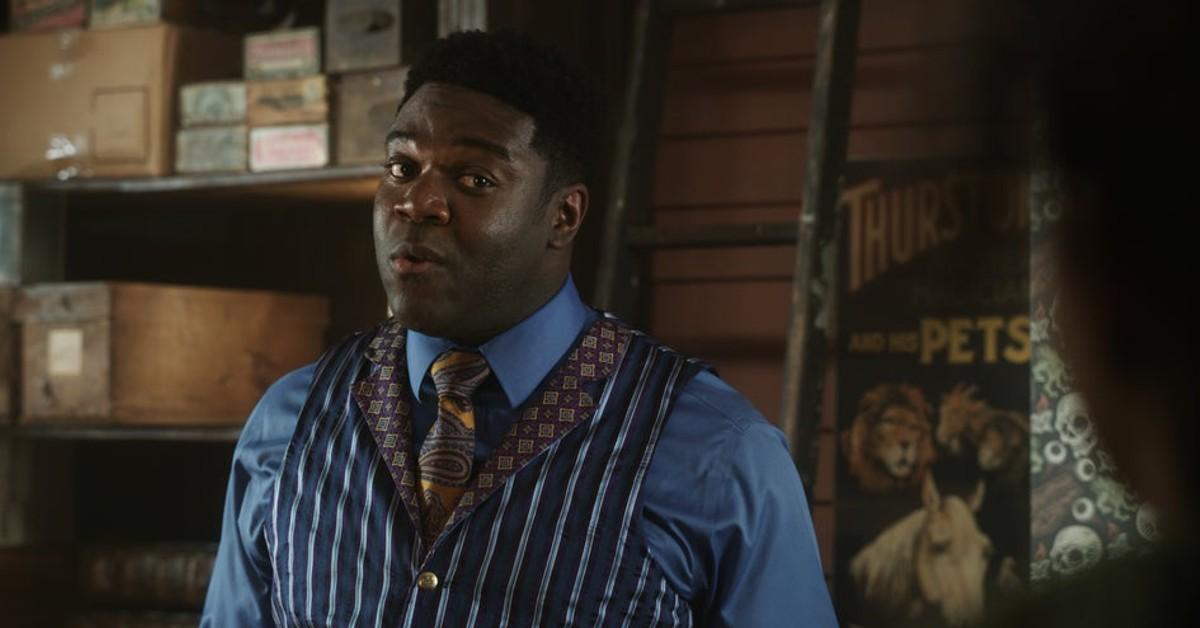 Article continues below advertisement
Recognizing this, perhaps the film recycles the Sanderson Sisters' 1993 hijinks, creating a lackluster sense of déjà vu. It was marketed as a sequel, not a reboot. However, an eye-opening 1600s origin story, welcomed diversity, and updated magical lore keep it fresh.
All in all, with heart, kooky humor, and well-intended nostalgia at its core, Hocus Pocus 2 will bewitch you just enough. We can spew the whole "the first one was better" nonsense at you, but that's almost always the case. It risked being completely overshadowed by its 1993 forerunner and deemed as cheap nostalgia bait, but on the contrary, Hocus Pocus 2 delivers a second helping of haunting, kitschy amusement. We recommend viewing it with a group of pals, because remember: "A witch is nothing without her coven."