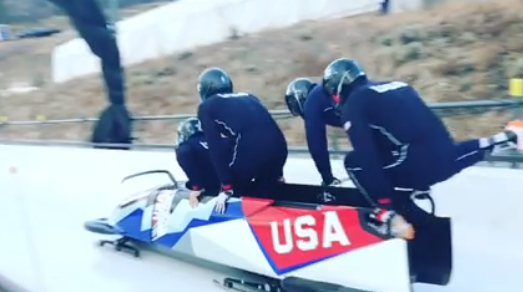 Steering a 90 Mph Bobsled Involves a Simple Mechanism, but It's Super Difficult
Competing at the top level of any sport is ridiculously difficult, even ones that don't appear to be that physically demanding. However there are some that are arguably more dangerous than others, like skiers who hurtle down hills at 100 miles per hour, or gymnasts who perform gravity defying jumps and manage to land on their legs with little more than a tiny thud. Bobsledders also shred down icy tubes at breakneck speeds, but how do you even steer them?
Article continues below advertisement
How do you steer a bobsled?
Even though bobsleds barrel down the tubes at speeds upwards of 90+ miles per hour, the steering mechanisms on them are pretty rudimentary, which makes the thought of wrangling them a scary thought.
It's even scarier to think that the way bobsled racers control them is just by a simple rope attached to a bolt. A boblsed is only comprised of a few different pieces: a frame, the hull, and two axles. That's it.
Article continues below advertisement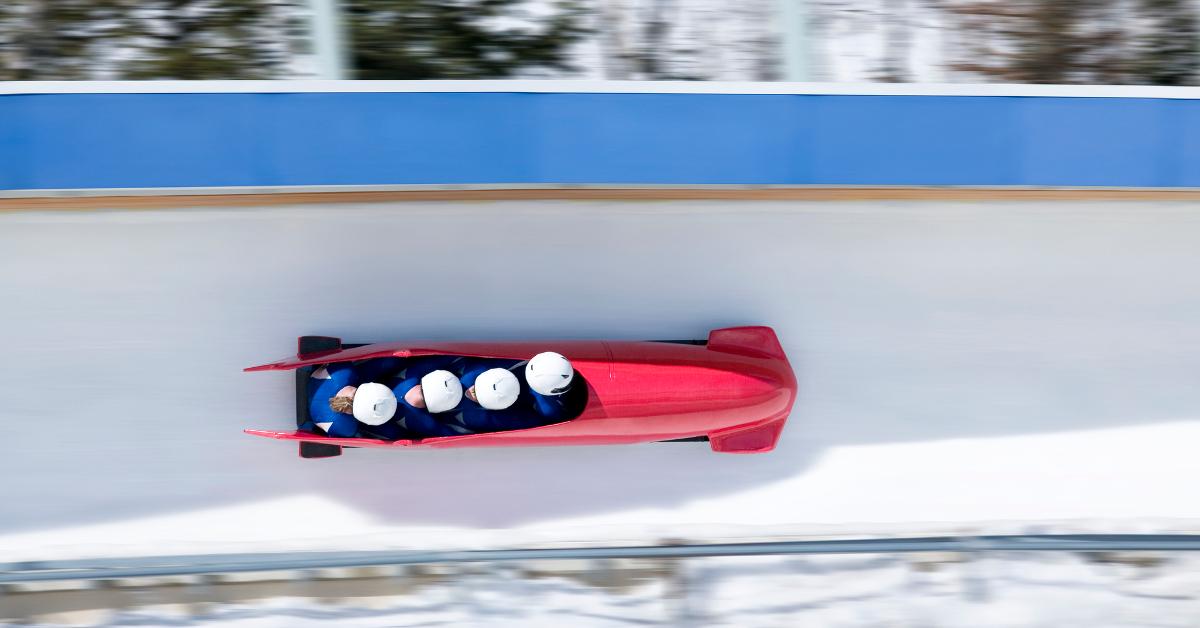 The rope has two handles attached to it. Pull the right handle to move right and the left handle to move left. That's all there is to it. But when you're going fast, balancing the bobsled to attain maximum speed without wiping out is super dangerous and very, very dodgy.
Article continues below advertisement
If you're having a difficult time visualizing it, pro Bobsledder and three-time Olympian Nick Cunningham slapped a camera in a sled and went for a run and it's a fascinating watch. Check out his Twitter video right here.
Article continues below advertisement
Some folks were surprised to see how rudimentary it was to steer the sled, like Scott Van Lone who wrote: "That's pretty awesome! Not exactly luxury seating in there... I always thought you guys steered with one of those small chain steering wheels you'd find in low-riders!!"
In the clip that Nick posted, he also hashtagged that he went 84 miles per hour and that he hit 15 curves in the process, all while steering it with a rope attached to a bolt at the front of the sled.
Article continues below advertisement
What kind of workout do bobsledders do?
Even though you wouldn't think that Bobsledding is physically demanding, that's actually a misconception. BarBend consulted with strength and conditioning coach for the US Bobsled team, Jason Hartman, who said that the team's most physically demanding part of a bobsled race is pushing the 500-lb sled down into the "leap."
Article continues below advertisement
"All else being equal, every tenth of a second you can be faster than your competition during the first five seconds, that tends to triple by the end of the bobsled run. If you can be a tenth of a second faster than the team you're competing against, that's a lead of three tenths of a second at the end of the track. Your start velocity is critical," Hartman said.
Sprinting is a huge part of Bobsled training, but the athletes take long rests between sets and then focus on increasing their maximum sprint speed in between runs. They also do a lot of Olympic weighlifting movements: clean and jerks, squats, power cleans, Romanian deadlifts, all of it.