Here's How Addison Rae Met Her Bestie Kourtney Kardashian
How does Addison Rae Easterling know the Kardashians? Get the details on how the TikTok star met her new bestie Kourtney Kardashian.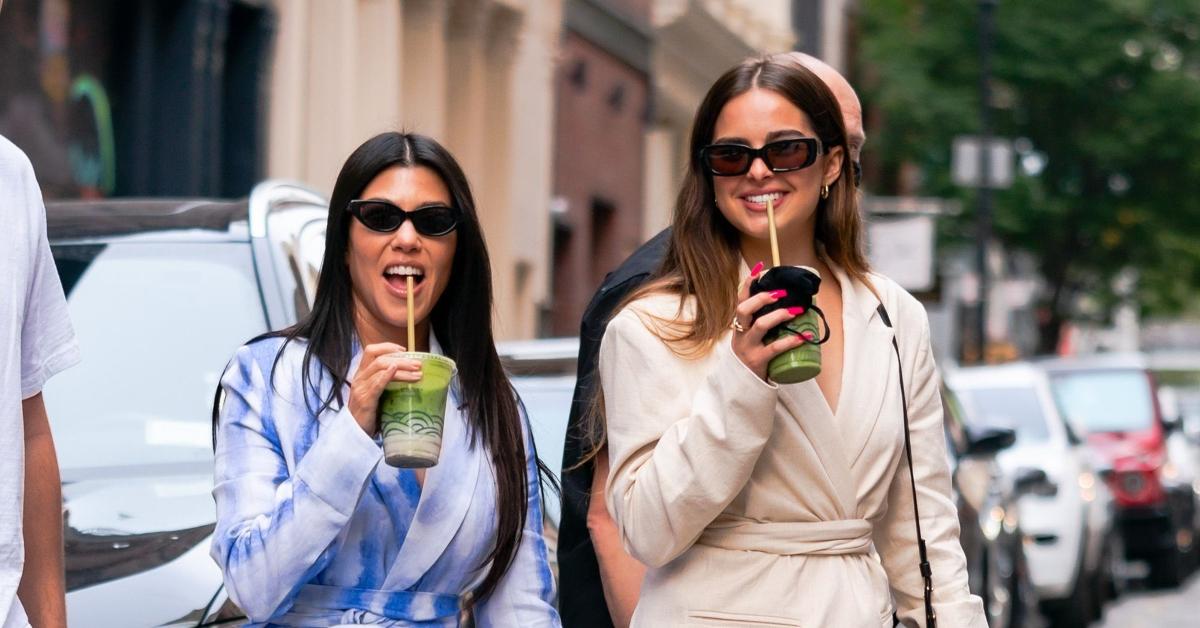 In 2019, Addison Rae Easterling was a college student at Louisiana State University. Now, the 20-year-old is a multi-millionaire celebrity who calls Kourtney Kardashian her bestie.
So, just how did the TikTok star become friendly with the world's biggest A-list family? Keep reading to find out how Addison knows the Kardashians.
Article continues below advertisement
How does Addison Rae Easterling know the Kardashians?
If you follow either Kourtney or Addison on social media, you'll see that the 41-year-old reality star and Addison spend a lot of time together. Whether they're working out together, vacationing, creating videos, or shopping, the pair is surprisingly close.
Though people may judge their 21-year age gap, the Poosh founder defended their friendship when people on Instagram criticized the mother-of-three.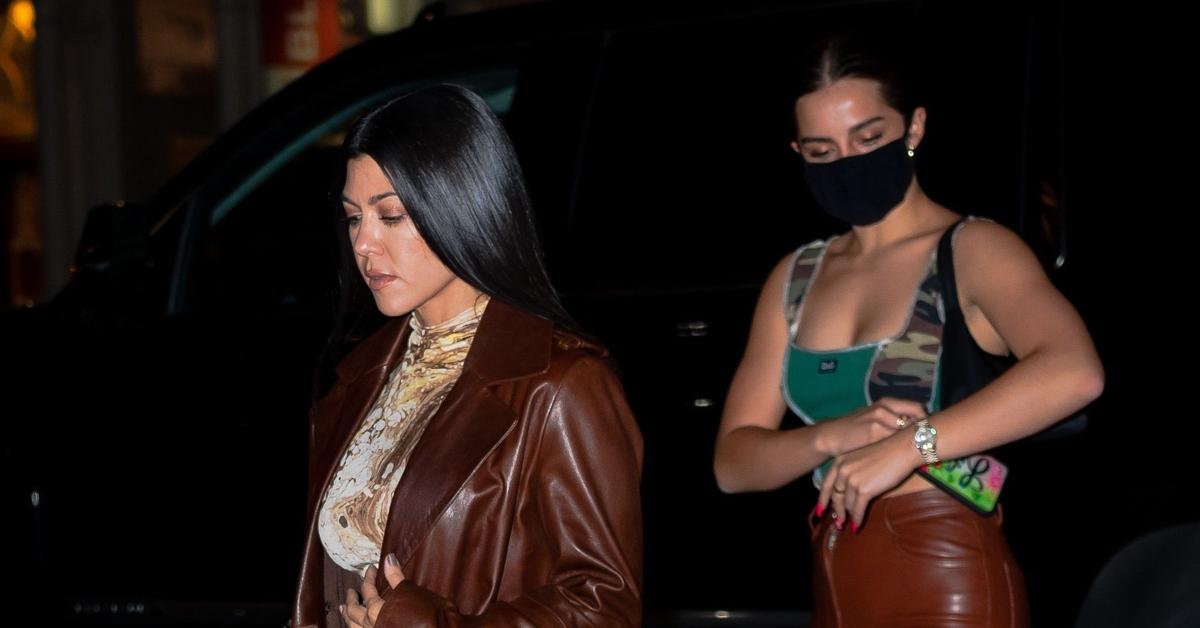 Article continues below advertisement
"Shes 41 and she's hanging around with 19 year olds in swimming pools," one person commented on an Instagram picture of the pair. Kourt replied, "Do you suggest a better place. I'm looking for ideas …"
Well, it seems Kourtney and Addison are not letting the haters get in the way of their friendship.
The Keeping Up With the Kardashians star shared multiple photos of the two hanging out in New York City for Addison's 20th birthday.
Article continues below advertisement
In July, Addison opened up about how she officially met Kourtney on The Tom Ward Show. "I met Kourtney through a friend, through David [Dobrik]," she said. "We surprised Mason (Kourtney's son) because Mason liked my videos on TikTok."
She added, "I kind of just stuck around and we got really close. We started working out together. We did a video on her YouTube of us doing a butt workout and stuff, so that was fun."
Addison also spoke with Entertainment Tonight in September about friendship not being defined by similarities in age. "I think friendships are just what you make them. What you have, like the time you spend with them, the things you enjoy doing," she said. "And if you have things in common, it just makes sense. I don't think that's anything to really judge people on. I feel like friendships can range from any age and I feel like everyone can relate to people in different ways."
Article continues below advertisement
She continued, "Kourtney and I just happen to have a great friendship, which is really fun," she continued. "She's been a great person to have in my life. She said in my YouTube video that I had great energy that she liked to be around. I think she has great energy as well and she has so much experience in her life that I can really just look at and kind of learn from."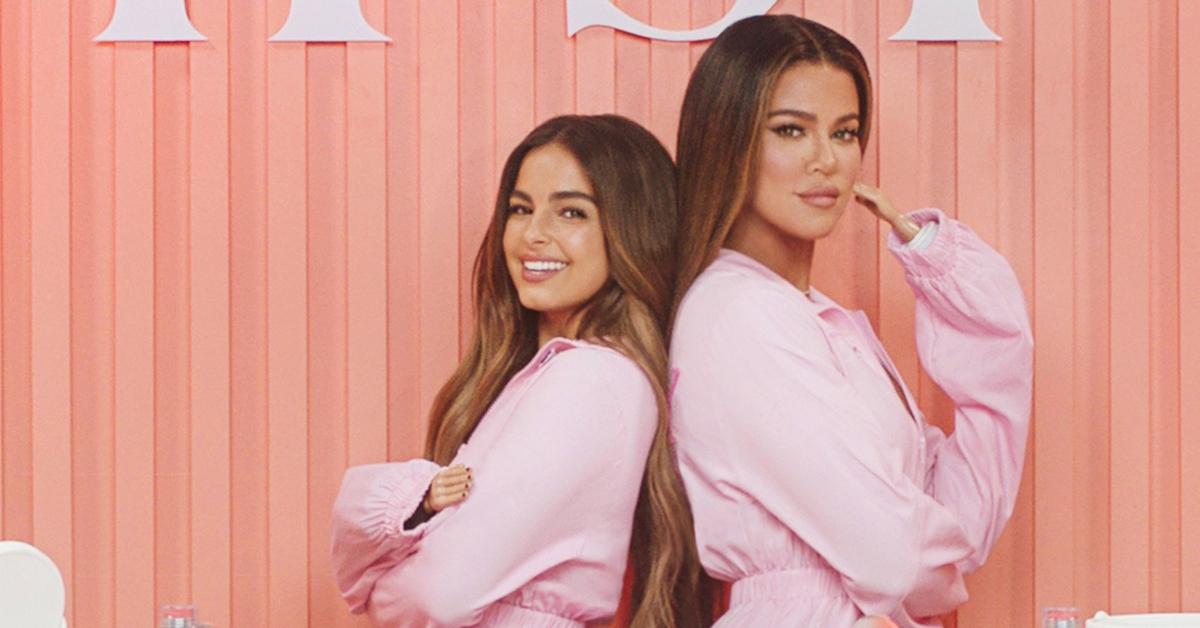 Article continues below advertisement
Addison is friendly with the rest of the Kardashian clan.
Being besties with eldest daughter Kourtney means that she is on good terms with the rest of the Kardashian-Jenner family. In September, the TikTok superstar and Khloe Kardashian competed in a fun makeup challenge for IPSY.
Additionally, Addison regularly shares PR packages that she receives from the Kardashians.
She has posted about Kylie Jenner's cosmetic line, Kim Kardashian's SKIMS brand and KKW, and more. In fact, Addison was featured in a SKIMS advertisement in honor of the brand's one-year anniversary. "Happy Birthday @skims! I am so excited to be part of the @skims 1 Year Anniversary campaign celebrating and featuring fans of the brand. Photographed by @vbuntitled. #ad," she captioned the Instagram snap.