Forget Her Tony Award, Idina Menzel Is a Bonafide QVC Icon
From the stage to the recording studio, Idina Menzel is always on the go, and she released the perfect chic clothing line for busy bees like her.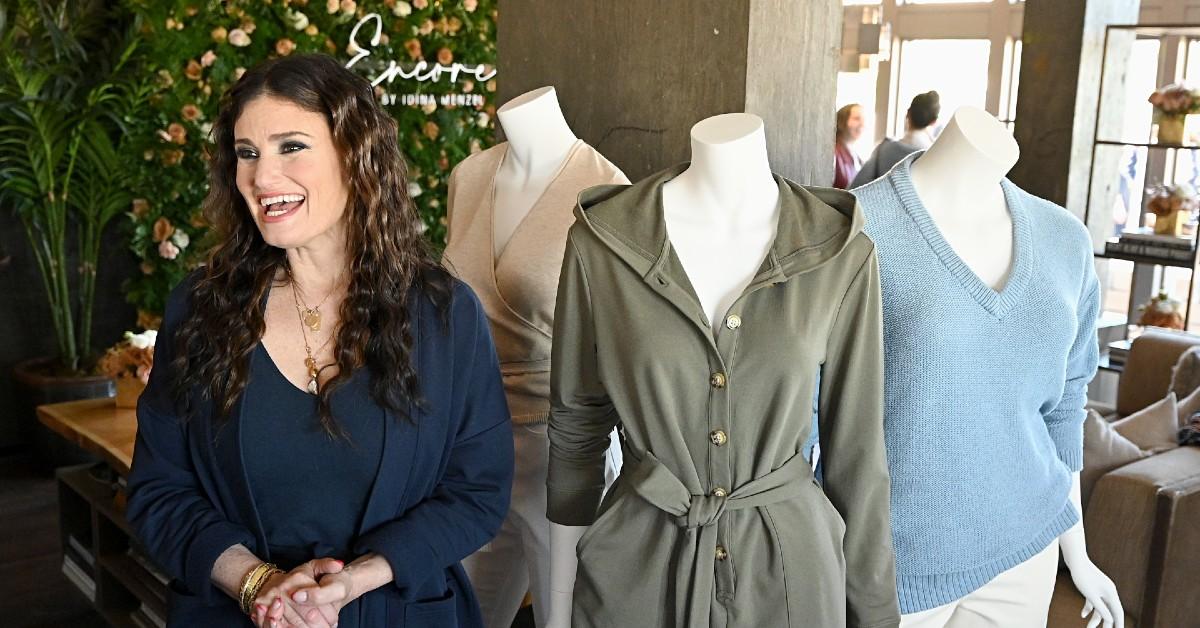 Whether you know the gifted Tony Award winner for her performances in Broadway productions of Rent and Wicked, for her ethereal portrayal of Disney's queer-coded Frozen protagonist, Elsa (we know you've performed "Let It Go" in the shower like it's your world tour), or for her role as the exasperated wife of sleazy jeweler Howard Ratner (Adam Sandler) in Uncut Gems, Idina Menzel is undoubtedly a powerhouse in the entertainment industry.
Article continues below advertisement
The singer-songwriter and philanthropist's sprawling, awe-inspiring career and life are highlighted in Disney Plus's documentary Idina Menzel: Which Way to the Stage?
More specifically, the film sees filmmaker Anne McCabe "follow Menzel on a national tour over the course of 16 shows as she juggles the challenges of being a working mom with a grueling travel schedule, all while preparing finally to realize her dream." Said dream involves headlining a concert at NYC's famous Madison Square Garden. You know, just a casual bucket list goal.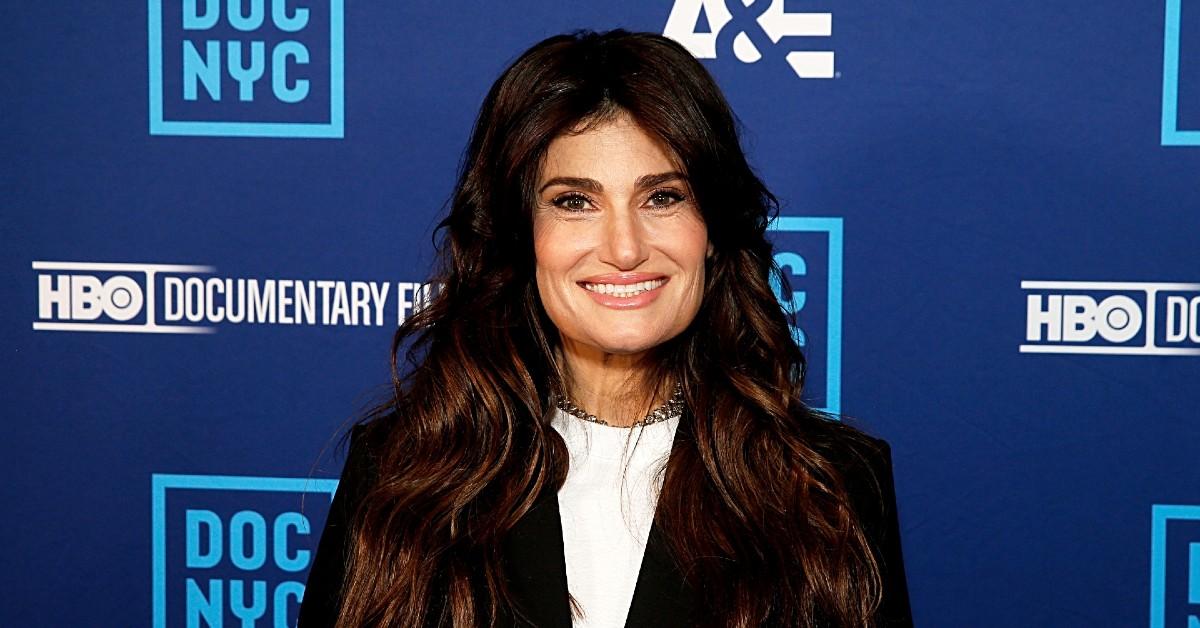 Article continues below advertisement
If you're reading this, you surely know a bit about Idina's acting and singing career, but you likely have little knowledge of her stylish clothing line, Encore by Idina Menzel. We're here to share the deets.
Encore by Idina Menzel is the star's ready-to-wear QVC clothing line.
She really can do it all. Just like Lisa Rinna (The Real Housewives of Beverly Hills), Catherine Zeta-Jones (Wednesday), and Martha Stewart (Martha & Snoop's Potluck Dinner Party), Idina Menzel released a collection with renowned shopping channel QVC — which dropped on its website back in May 2022.
Designed for those with a busy lifestyle, the collection is said to include "chic yet easy-to-wear styles that transition seamlessly from one activity to the next," it being ideal for you always-on-the-go queens.
Article continues below advertisement
All items in the line come in sizes ranging from XXS to 3X and are priced affordably from $39 to $100 "regardless of size."
"Idina Menzel is synonymous with chic apparel that meets the demands of her busy lifestyle," Rachel Ungaro, the Vice President/General Merchandise Manager of Apparel for QVC, said, per PR Newswire.
Article continues below advertisement
"This collection perfectly sets the stage for women seeking an effortless yet sophisticated wardrobe, all at affordable prices. Most importantly, Idina is immensely engaging, and we know our customers will relate to her story and the inspiration behind her collection," she continued.
Article continues below advertisement
As for said inspiration, Idina touched on the overall vision for the collection.
"I believe every woman deserves her own 'Encore' because I applaud the many roles women play brilliantly every day from work, to family, and everything in between" the Disenchanted star explained. "I'm so proud to have worked with the QVC and Newtimes Group teams to design a collection that includes easy-to-wear, stylish pieces that are built to last that won't upstage but allows for individuality to shine through."
So, whether you're looking for a simple cotton T-shirt, an oversized sherpa coat, or a glam tie-waist jumpsuit, Encore by Idina Menzel covers all the bases. You can shop the collection here!
Idina Menzel: Which Way to the Stage? is currently streaming on Disney Plus.