Kamala Khan Lives Our Dream at AvengerCon in 'Ms. Marvel' — Is It a Real Thing?
The series premiere of 'Ms. Marvel' sees the title character attend an event called AvengerCon, and many wonder if it's real. Let's find out!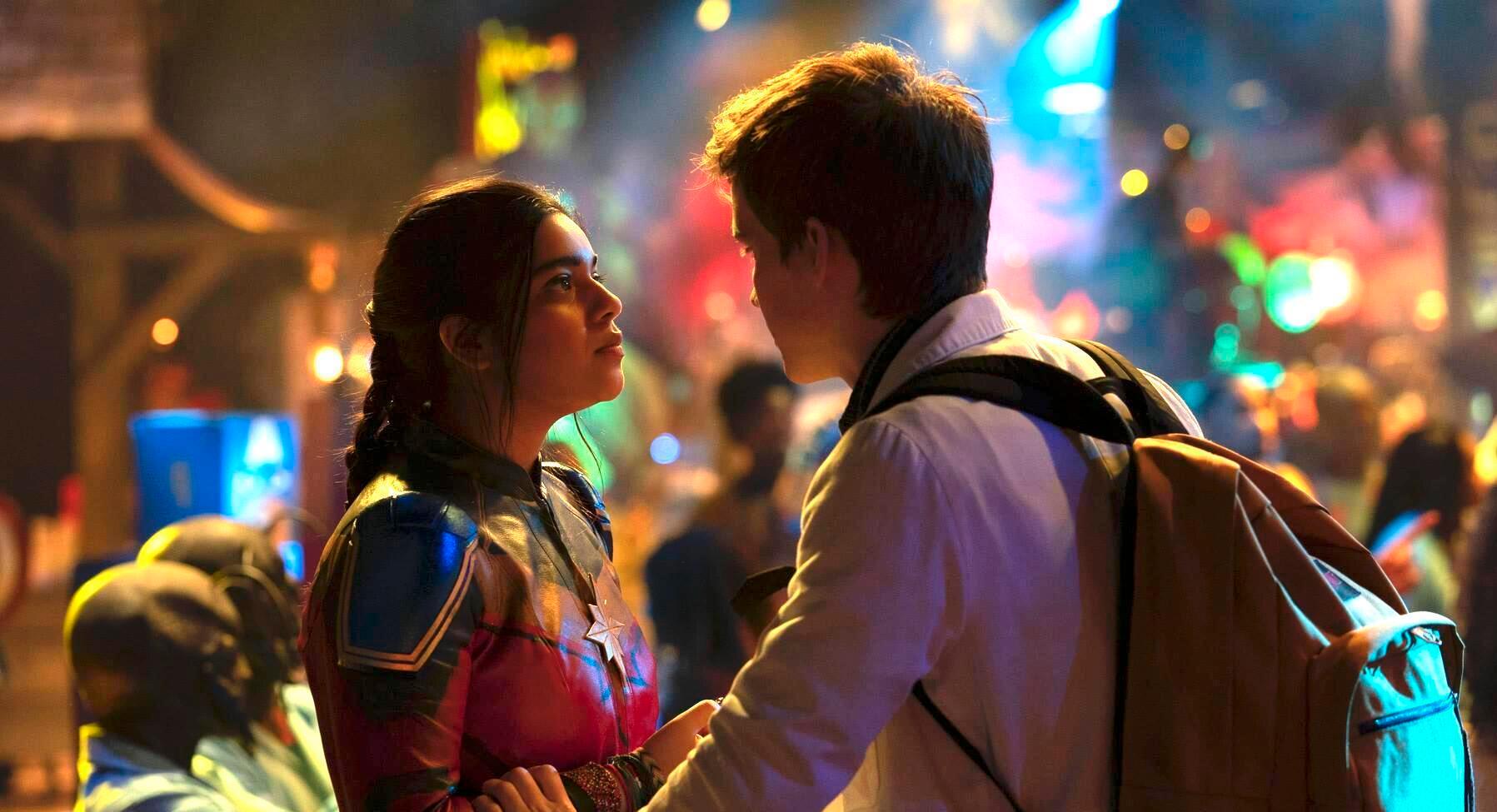 Wow, this writer and Kamala Khan have a lot in common! Not only are they both full-blown fangirls for Marvel superheroes, but they were born and raised in New Jersey; therefore, the MCU's latest venture into Disney Plus is, by far, our favorite project.
On June 8, the series premiere of Ms. Marvel introduced viewers to the MCU's first Muslim superhero. The six-part miniseries is a coming-of-age tale following a Pakistani-American teenage girl who struggles to find her place in the world.
Article continues below advertisement
To avoid those pesky real-world stressors, Kamala does what we used to do: idolize the Avengers and daydream about fighting alongside them. She even attends AvengerCon, a convention celebrating Earth's Mightiest Heroes, in her spare time.
Now, we know what you're all thinking: AvengerCon sounds like an absolute dream, but is it real? Keep reading to find out!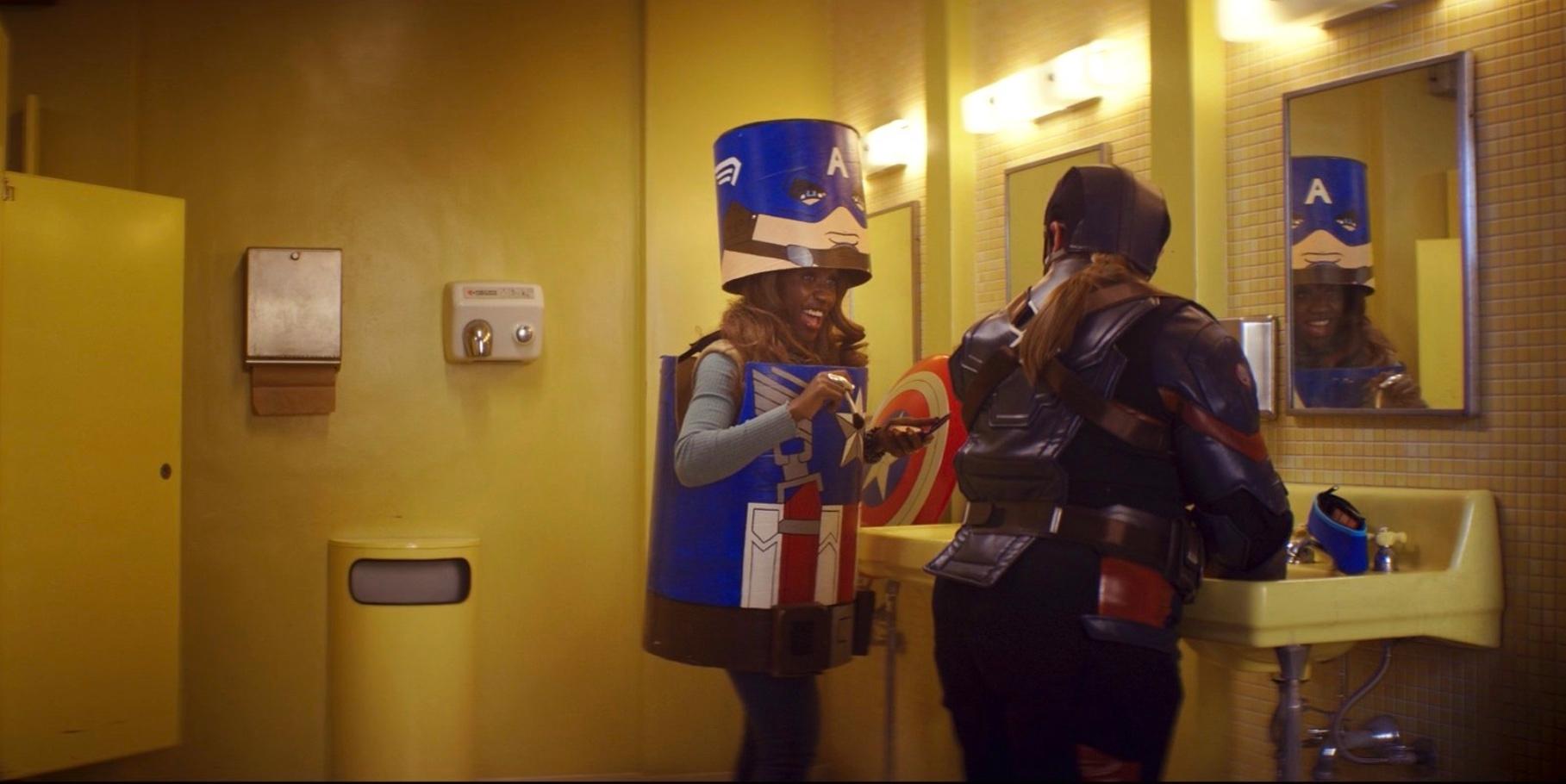 Article continues below advertisement
So, is AvengerCon real? 'Ms. Marvel' convinced us it needs to be!
Unfortunately, AvengerCon is not real; it's a fictional convention, and we are completely heartbroken that we can't attend this absolute delight of an event. Sure, we could always head to SDCC or NYCC, but it just wouldn't hit the same.
We need an experience solely dedicated to Marvel content, and AvengerCon is the perfect opportunity.
Luckily, Marvel Studios president and the G.O.A.T. himself, Kevin Feige teased that AvengerCon could become a reality sometime in the future. During a press event for Ms. Marvel, Kevin revealed that there have been talks about making it happen.
"We were definitely talking about that on the set," he said via Looper. "We shot that right, you know, in the middle of COVID protocols, so there hadn't been a convention for a very long time. And it was very cathartic for all of us to see that."
Article continues below advertisement
He continued, "And we were shooting Spider-Man: No Way Home on the stage right next door, believe it or not, actually the scene with the three Spideys, and a lot of that crew kept sneaking over to see and attend AvengerCon."
The MCU's leading web-slinger, Tom Holland, even stopped by at AvengerCon — how cool is that?!
Article continues below advertisement
Iman Vellani described filming AvengerCon as a "childhood dream."
In a recent interview with Marvel.com, Ms. Marvel herself, Iman Vellani, confessed that although she is a certified cosplayer, she's never actually attended a comics convention before. Therefore, AvengerCon was her first taste of the experience, and it's safe to say she fangirled throughout the entire filming process (let's be honest: we all would've reacted the same way).
Article continues below advertisement
"All the reactions you see on screen are very much me reacting in real life … this was just me living my childhood dream of being at a convention and being around so much Marvel merch," Iman gushed.
The 19-year-old also noted that she had a massive "shopping" spree at AvengerCon, adding, "I stole so much from that set. I had everything shipped out in boxes. That's how much I stole. It's great. My entire closet looks like a mini AvengerCon now."
Oh, we are so jealous ... someone get Kevin Feige on the phone ASAP because we need AvengerCon in our lives!
New episodes of Ms. Marvel premiere Fridays, only on Disney Plus.