Erin Learns Her Fate Early on in 'Paper Girls' -- But Does She Really Die?
In 'Paper Girls,' Erin watches her older self die a tragic death, but is she really dead, or will she come back in a later season?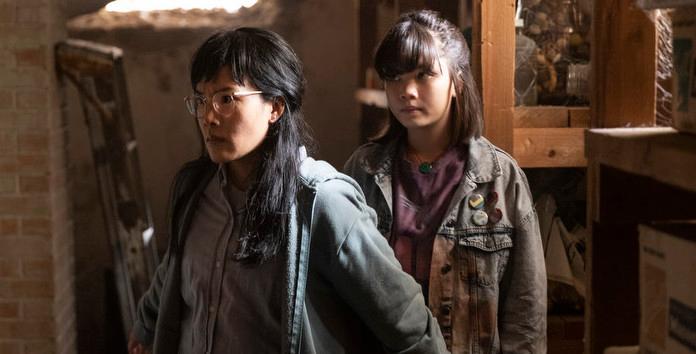 Spoiler alert! This article contains spoilers for Season 1 of Paper Girls on Prime Video.
The new sci-fi series Paper Girls from Prime Video follows a group of teenage girls who find themselves caught in the middle of a time war after their morning paper route goes awry. When they're first thrown into the future, the newest paper girl Erin (played by Riley Lai Nelet) rushes to her family home only to come face to face with her older self (played by Ali Wong).
Article continues below advertisement
Erin and adult Erin work together on their mission to get the girls back to their own time period, but in the process, older Erin seems to meet a tragic end. Is older Erin actually dead in Paper Girls?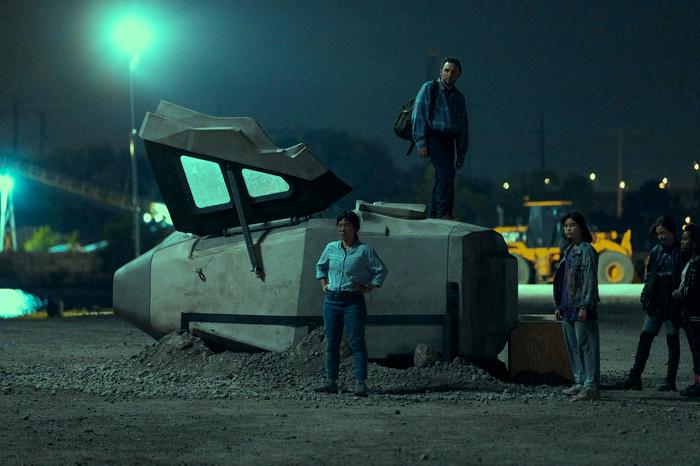 Article continues below advertisement
Erin is disappointed by her future self in 'Paper Girls.'
When the girls are first sent from 1988 to 2019, Erin rushes home hoping to find her mother. In a strange twist of events, she returns to find her older self living alone in the family house. It's not long before she becomes disappointed in her future self, learning that she didn't achieve any of the goals she had originally set. When she learns that her mother passed away, she feels even more like a failure, blaming herself for her mother's eventual illness.
Younger Erin's contention with older Erin is a key plot point in Paper Girls' first few episodes. While older Erin houses the girls as they try to wrap their heads around time travel, older Erin becomes a caretaker for them.
Despite her reluctance to get involved, older Erin ends up at the forefront of the girls' plan to get home. She accidentally activates the communication device that controls the robot Larry (Nate Corddry) has been hiding.
Article continues below advertisement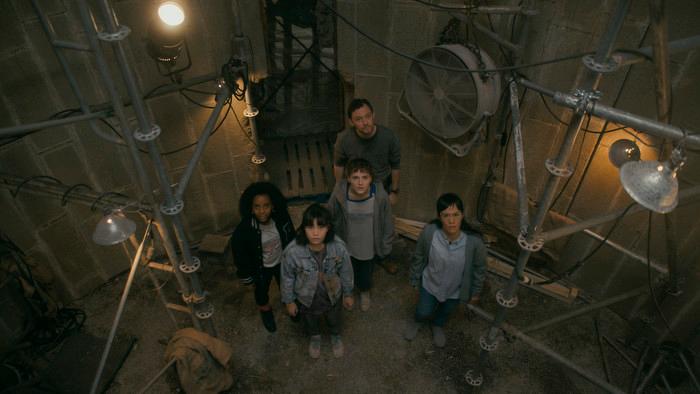 Because of this, she pilots the robot for the STF Underground where she faces off against the Old Timer's own robot. In the end, older Erin is blown up as the girls manage to get away.
This, of course, shakes young Erin. Not only is she grappling with the reality that she doesn't achieve all she wants to, but she knows exactly when and how she dies. But is she really dead?
Article continues below advertisement
Did older Erin really die in 'Paper Girls'?
The girls' mission up until this point was to go back to their own era while leave the timeline unscathed. Unfortunately, they discover that their mission to get home was already in progress on the Hell Day that brought them across time in the first place. This means that their attempt to change what has happened isn't possible — because it's part of a loop that is doomed to continue repeating itself.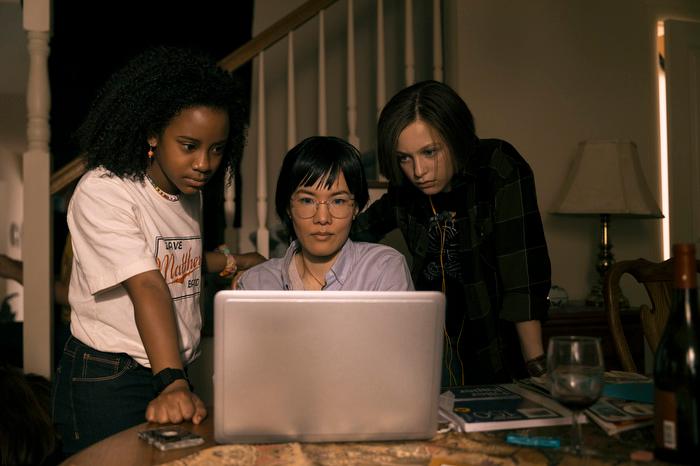 Article continues below advertisement
Because of this, there's seemingly no way for the girls to go back in time and eliminate the effects they've had — which also means it's highly likely that when older Erin dies in battle trying to save them, she actually died.
It's possible that the events of the series may unfold differently if the show is renewed for a second season, but until there's word on a Season 2, it's hard to know for sure.
For now, it's probably safe to say that we did see older Erin die in Paper Girls — but Mac may still have a chance to save her past self from dying.
Paper Girls is now available to stream exclusively on Prime Video.