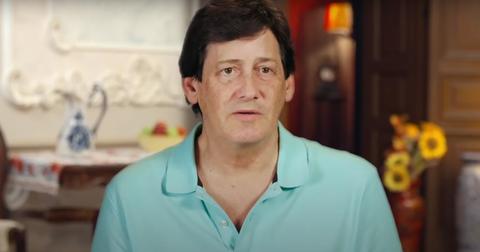 David Might Be the Only One in Denial About Lana on '90 Day Fiancé'
By Chrissy Bobic

Updated
Every season on 90 Day Fiancé: Before the 90 Days, there is at least one potential catfish situation. It's not fun and it's always a little cringy for viewers to watch, but it's a thing. And the Season 4 catfish, other than Yolanda's boyfriend Williams, who seems far from authentic, is probably Lana. She and David have been talking online for years, yet they still haven't managed to connect in real life.
Unfortunately, David has ignored all of the red flags and there's little chance of him seeing what could very well be the truth about Lana. Ever since he revealed spending more than $100,000 on Lana over the years but never video chatting with her on the phone, fans have insisted that she isn't even real. If that's the case, David will have spent years wasting his time and money on a romance that will never happen in real life.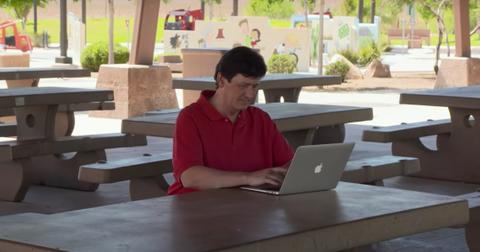 So, is Lana real on '90 Day Fiancé'?
So far, there haven't been any confirmed spoilers about Season 4 of 90 Day Fiancé: Before the 90 Days that give away the truth about Lana. But if we're being honest here, it's pretty unlikely that Lana is real. She has failed to engage in any video calls with David and has stood him up on multiple meetings over the years. She also only talks to David through one specific website, through which he has admitted to pumping money.
It seems like Lana might be someone who works for the website in order to reel in men who are all too eager to spend their money on a beautiful woman. In the preview for the April 19 episode, David is shown waiting in a restaurant where Lana is supposed to meet up with him. She might fail to show up yet again, or someone who doesn't even look like her could walk through the door. Either way, it is becoming less and less likely that Lana is real.
David has met other women online before.
Despite Lana and David maintaining an online relationship for seven years, this isn't his first rodeo. He has met other women online before, including Anya, who he reconnected with upon his arrival in Ukraine to meet Lana. Even she expressed concern about how real Lana is. David was still holding out hope that the woman he had spent so much time, effort, money, and frequent flyer miles on (OK probably not that last one, but you get it) was the real deal.
In a recent Instagram Q&A, David revealed that the reason he never pursued things with Anya was because, when they met, she was much younger than him and more reserved and sheltered. They never connected romantically, despite chatting online a ton. It seems like they are still friendly with one another now, but 90 Day Fiancé fans probably shouldn't be shipping them together.
Are Lana and David together after '90 Day Fiancé'?
While fans might be wondering if David and Lana are together after 90 Day Fiancé: Before the 90 Days, it's still unclear if they even get together in the first place. So far, Lana has been next to impossible to track down and it's hard to say for certain how things turn out. But because Lana seems legitimately fake, at least for the most part, it's unlikely that the pair make it beyond the show, if that.
Watch 90 Day Fiancé: Before the 90 Days on Sundays at 8 p.m. ET on TLC.