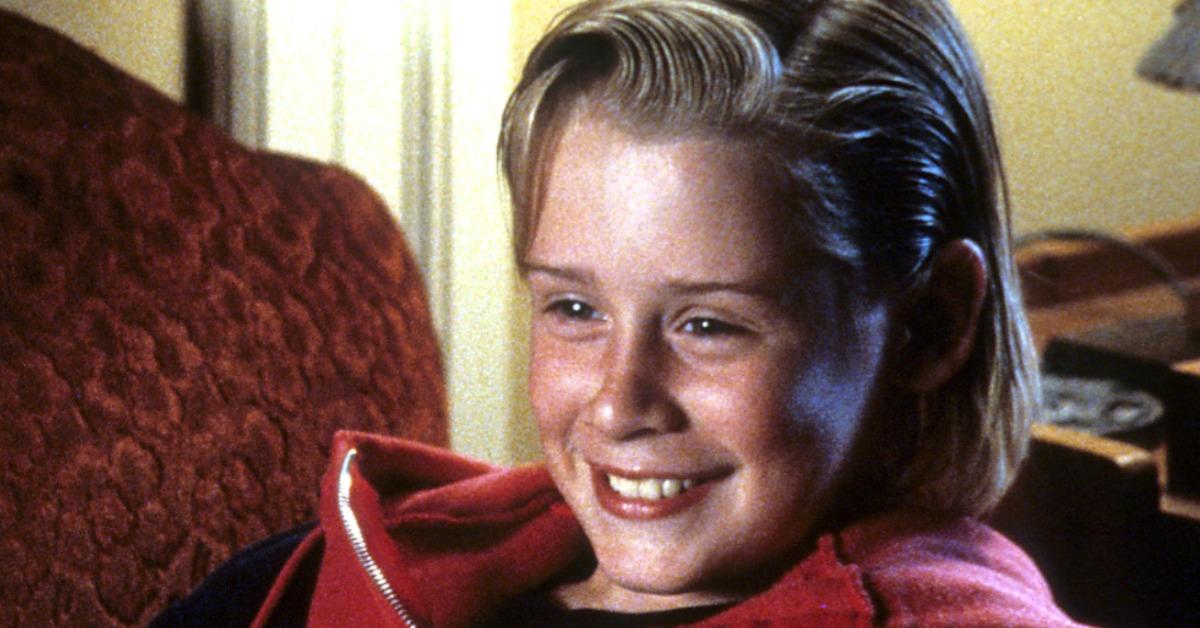 A Familiar Face Is Returning to the 'Home Alone' Franchise for 'Home Sweet Home Alone'
31 years after the release of 'Home Alone,' a new version, dubbed 'Home Sweet Home Alone,' is coming out, but is Macaulay Culkin in it? Details.
The impact that the original Home Alone film had is undeniable at this point. Roughly three decades after its release it is still one of the most popular Christmas movies out there, and it turned actor Macaulay Culkin into a bonafide star.
Although the first iteration in the Home Alone series is beloved, and even the second film in some circles as well, the rest of the movies that share its name have received quite lackluster reviews over the years.
Article continues below advertisement
Nonetheless, Disney Plus is moving full-steam ahead with the release of a modern take on the classic film's formula dubbed Home Sweet Home Alone. Thanks to the reported appearances of one of the first film's biggest stars, this one seems pretty promising compared to the few other Home Alone sequels that came before it. With that being said, is Macaulay Culkin going to be in Home Sweet Home Alone? Here's what we know so far.
Article continues below advertisement
Is Macaulay Culkin in 'Home Sweet Home Alone'? He has moved on to bigger and better things.
It would be pretty odd to have Macaulay star in another Home Alone film considering he is, well, a dad himself now. Even though he has very much aged out of the starring role, rumors that Macaulay will have some sort of cameo in the film began surfacing ever since Disney Plus released the trailer for Home Sweet Home Alone on Oct. 12, 2021.
After much speculation and reports from multiple outlets, Macaulay took to Twitter that same evening to say that he is actually not taking part in the new film whatsoever.
"Hey y'all. Just a heads up since I've been getting this question a lot today: I am NOT in the new Home Alone reboot," he wrote to the dismay of many fans. Macaulay added, "I wish all involved the best of luck though," insinuating that there is no bad blood between him and those who currently helm the franchise.
Article continues below advertisement
Of course, many fans were upset to hear that the rumors weren't true, replying to Macaulay's tweet with sentiments such as "I am not seeing it for this reason," and "The only Home Alone movies that count are the ones with you in them."
Despite Macaulay's lack of involvement, there is still one other big star from the original film that is taking on a new role in Home Sweet Home Alone.
Article continues below advertisement
Devin Ratray, who played Buzz McCallister, is returning to the series for 'Home Sweet Home Alone.'
The one confirmed Home Alone star returning to the series for Home Sweet Home Alone is Devin Ratray, who played Kevin McCallister's (Macaulay's) older brother, Buzz McCallister. Of course, Devin is also now a grown man and will not be reprising his original role in the new film, but from the trailer, fans can see that he is now taking on the role of a police officer.
The film as a whole seems to follow the exact same formula that the other Home Alone entries had in the past. The new protagonist Max Mercer (Archie Yates) is left home alone by his entire family while they're in Tokyo, and hilarious mayhem ensues. Like the original, Max is set to face off against home invaders Jeff (Rob Delaney) and Pam (Ellie Kemper) using a series of homemade booby traps and quick-wit.
Catch Home Sweet Home Alone when it releases on Disney Plus on Nov. 12, 2021.